Chill & Cheese Sables With Deliciously Light Red
---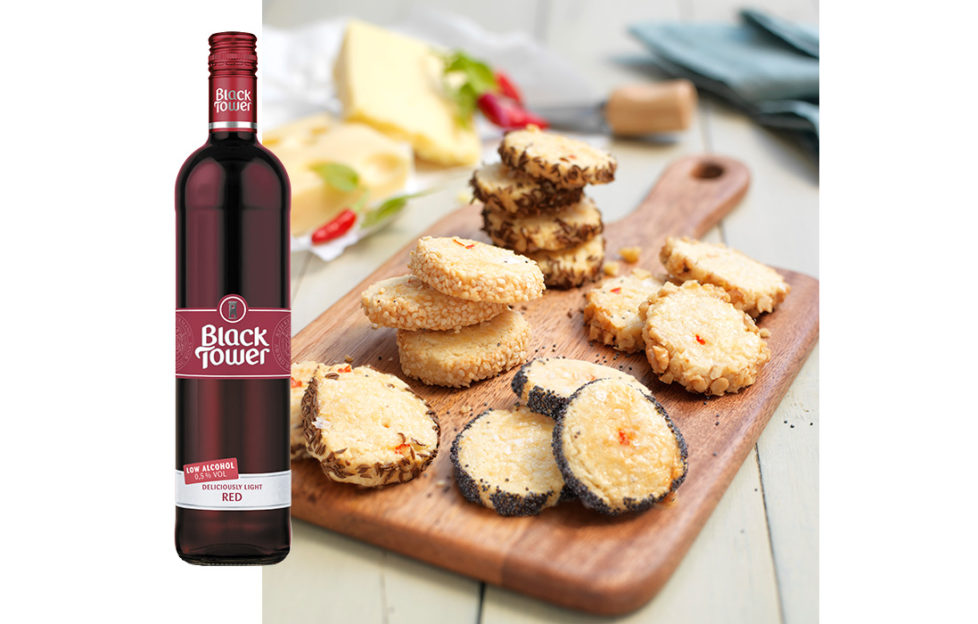 Black Tower have selected their Deliciously Light Red to go with these Chilli & Cheese Sables from our spicy biscuit recipe selection in this week's issue.
Pick up the magazine now for recipes for Mixed Spice Jam Hearts, Ginger Florentines, Cardamom & Orange Biscuits, Nutmet & Pistachio Biscotti – and the Chilli and Cheese Sables.
Black Tower Deliciously Light Red boasts aromas of blackcurrant and spices and is warm and smooth to taste. Pair with red and white meats and heavier cuisines. This Red is low in alcohol content, too. A gentle process extracts the alcohol to create a great-tasting drink with less than 0.5% vol. Priced £3.99, it's available nationwide.