Three Brand New Thriller Chillers!
---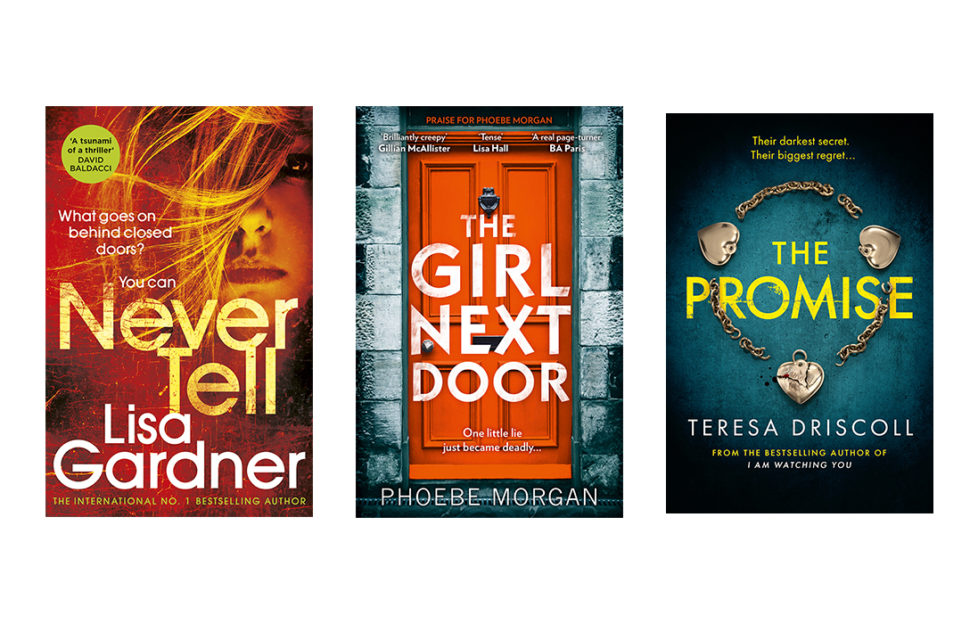 REVIEWED BY KAREN BYROM
Suspense is key to a good story, and these three have it in spades!
Never Tell | Lisa Gardner
Detective DD Warren has a new case to solve – and she's sure she's met the suspect before! Sixteen years ago, Evie Carter killed her father with his own shotgun. It was accepted as a tragic accident and Evie has rebuilt her life. Now married and pregnant, she's working as a high school teacher.
But when her husband Conrad is killed and she is discovered standing beside his body, gun in hand, suddenly Evie doesn't look so innocent.
But what could be her motive for killing Conrad?
Flora Dane, one-time kidnap victim thinks she might have a clue. For she recognises Conrad as an associate of her kidnapper and tormentor Jacob, long dead but still haunting her.
Could Conrad have been involved in human trafficking in some way?
Though Evie's mother, and their family friend and lawyer Dick Delaney, rally round her, it soon becomes clear they're keeping secrets.
Meanwhile Flora is revealing some of hers, as she relives her traumatic past in an effort to shed some light on just what Conrad might have been up to.
This thriller is brilliant on all levels – the plot is tight and tense, with a pace that carries the reader along while never bamboozling them; while fans of Lisa Gardner's DD Warren books will revel in the chance to learn more about the volatile-but-always-vulnerable vigilante Flora.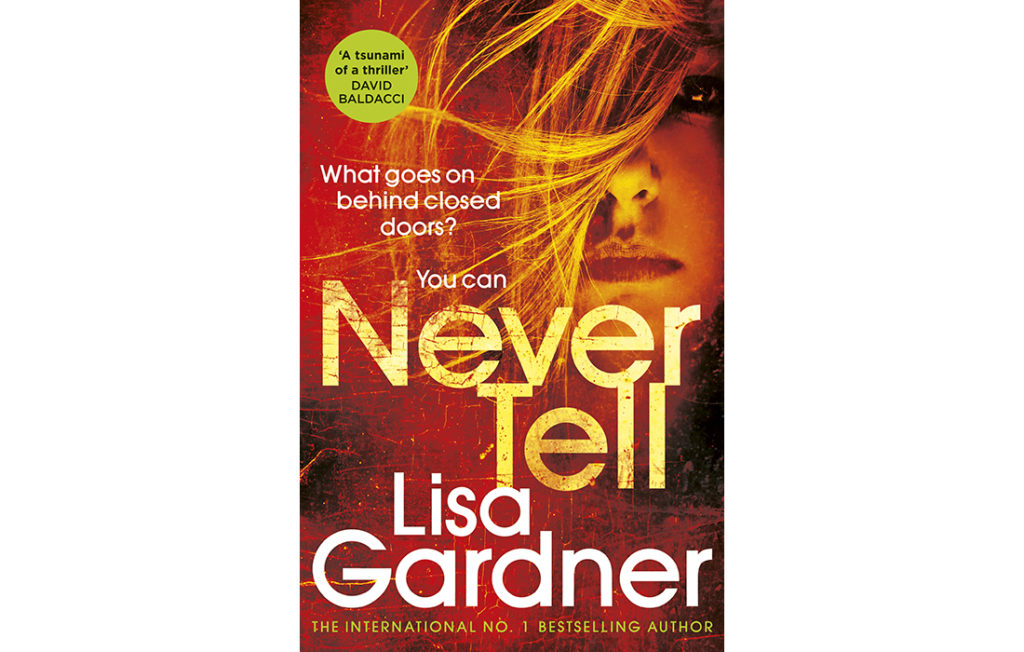 Never Tell by Lisa Gardner is published by Century in hardback, RRP £12.99, and is available from Amazon.
The Girl Next Door | Phoebe Morgan
A perfect mother and wife, Jane Goodwin outwardly lives a picture-perfect existence with her GP husband Jack and their children Harry, Finn and Sophie in a quiet country village where nothing ever happens.
But when the teenage girl next door is murdered, it soon becomes apparent that things go on behind closed doors that no-one every dreamed of.
What secrets are murdered 16-year-old Clare's parents hiding? Where does Harry go late at night? Why is Jane always covered in bruises and cuts?
As Jane and her family come under scrutiny, the dark secrets they keep are threatened with exposure. Jack, Harry, Sophie, Finn – it's up to Jane to protect them all, even if that means Clare's murderer is never brought to justice.
A plot full of twists and turns keep the suspense building here to a very unexpected but highly satisfactory ending!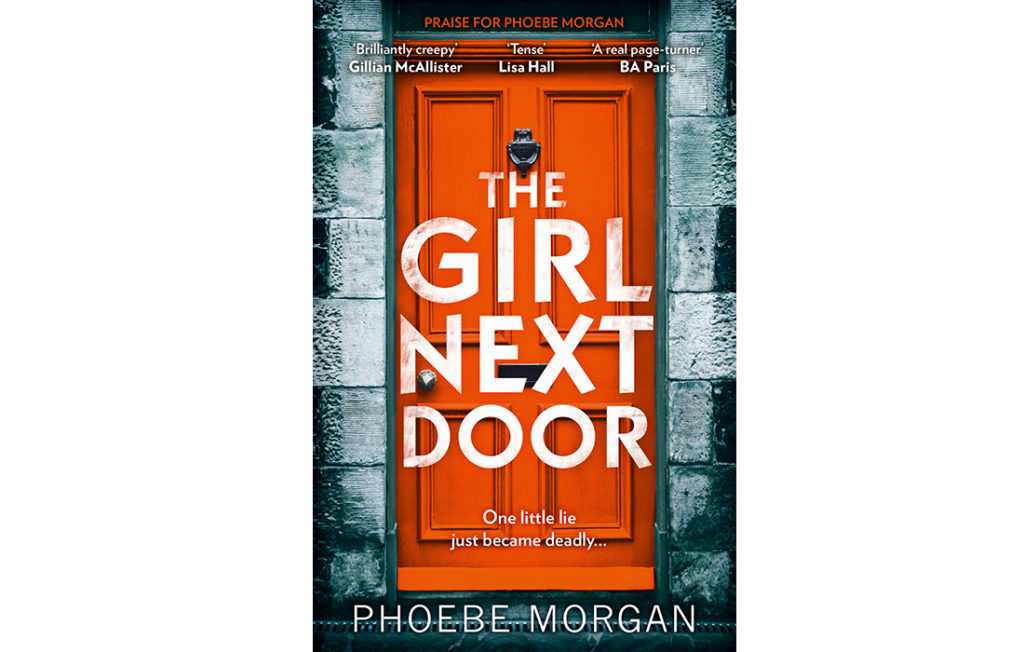 The Girl Next Door by Phoebe Morgan is published by HQ in paperback, RRP £7.99, and is available from Amazon.
The Promise | Teresa Driscoll
Beth, Sally and Carol have been friends since they arrived as 12-year-olds at their convent boarding school.
But something awful happened there – something that resulted in them committing a terrible act they have all tried to forget about.
But now over twenty years later, it seems that their secret might be revealed with the demolition of the old convent.
Unsure what action to take, Beth and Sally employ a private investigator to try to track down Carol, who disappeared off their radar some years ago. But is this because of what happened at the school, or are more sinister forces at play?
And when they do trace Carol, what next for the trio of friends? Will they continue to cover up past tragedy or face up to their demons, and all the repercussions they bring for them and their families?
A haunting story of secrets, loss and regret, The Promise is nevertheless also a celebration of the close bonds of friendship and the lengths people will go to protect the ones they love.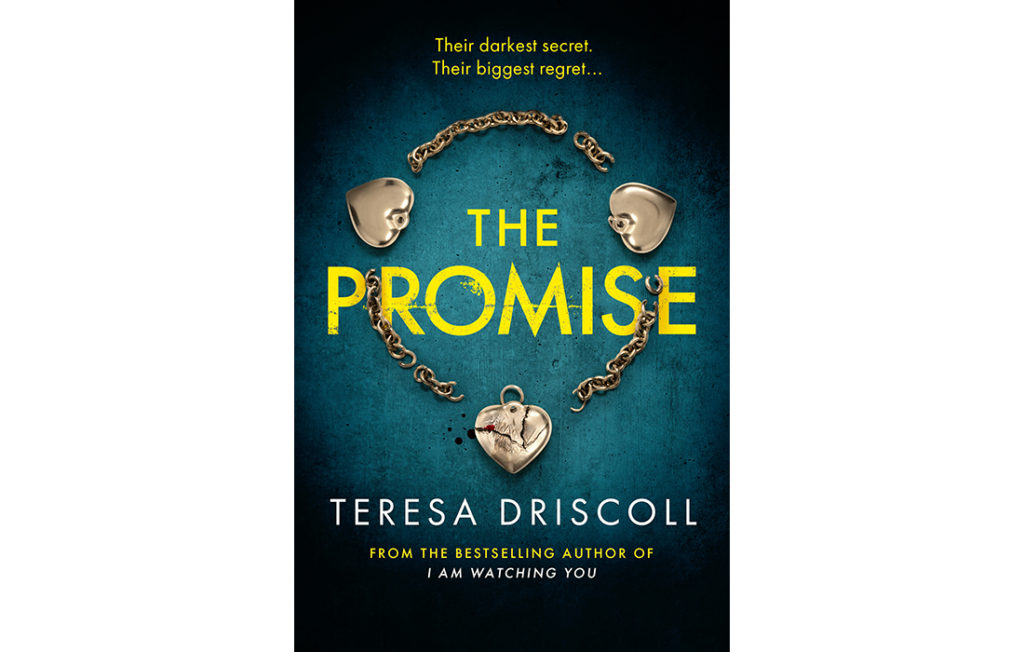 The Promise by Teresa Driscoll is published in paperback by Thomas & Mercer, RRP £7.99, and is available from Amazon.
Look out for a short story by Teresa Driscoll and the chance to win a copy of The Promise in our March 2 issue, on sale February 26.