5 Ways To Help Someone Deal With Depression
---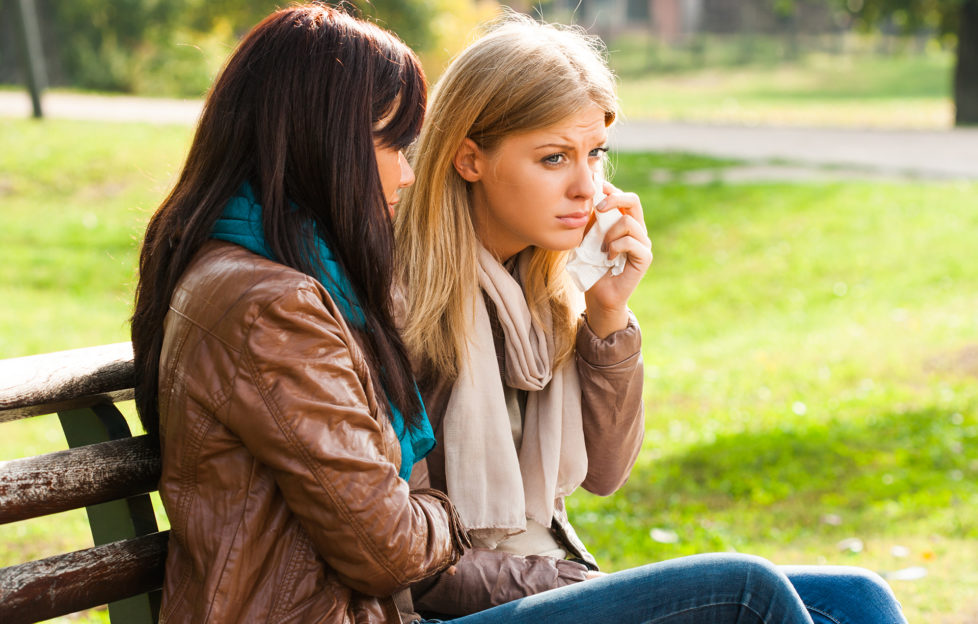 Pic: iStockphoto
by Fiona Lamb, Clinical Hypnotherapist
It's only in recent years that we've begun to talk about depression with the seriousness it deserves. Far from just "feeling a bit down", people suffering from depression know that it isn't something you can fight with willpower alone. It's up to everyone to know what to do when someone needs help, which could make all the difference in their life.
Based in Harley Street and High Street Kensington, Fiona Lamb specialises in helping her clients navigate anxiety, emotional eating, and addictions, by using a variety of bespoke hypnotherapeutic treatments. Here, she draws on her expertise to share 5 tips for helping a depressed person in need:
1. Help them see their feelings differently
When you're suffering from depression, it's all too easy to start thinking of yourself as somehow weak or a failure. But depression isn't a personal failing; it's an illness, and it can be treated with the right sort of attention. So if you know someone who's suffering, help them recognise that the way they feel isn't a reflection on them or their personal qualities.
2. Always be ready to listen
A depressed person may be carrying around a lot of suppressed emotions that they've never dealt with. They may well need someone to talk to, which can help them feel understood and supported. So be ready to sit and hear them out, and do not underestimate the power of having a good cry. It can mean we're letting emotions go instead of keeping them bottled up.
3. Don't judge
The thing that most often keeps people from seeking help is fear – the fear that if they do, others will think less of them or dismiss their problems as insignificant. We all need to take better care of each other's mental health, and making sure to be understanding about it is a crucial step.
4. Challenge their negative thinking
When you manage to get the person you're helping to talk to you, listen out for generalising negative statements like "I'm not good enough" or "I can never do anything right". They aren't true, and if they go unchallenged, they will only fuel the dangerous cycle of negative thinking. So while you shouldn't pounce on someone's every word, you should feel able to say when they're seeing things the wrong way.
5. Keep things in proportion
There is only so much you can do, and for the sake of your own well being, you need to be able to recognise when the person you're trying to help needs something you can't give them. Remember that there's plenty of professional help available, and help them make contact with whoever they need to prove to them that they're not alone.