Salmon Parcels With Deliciously Light White Wine
---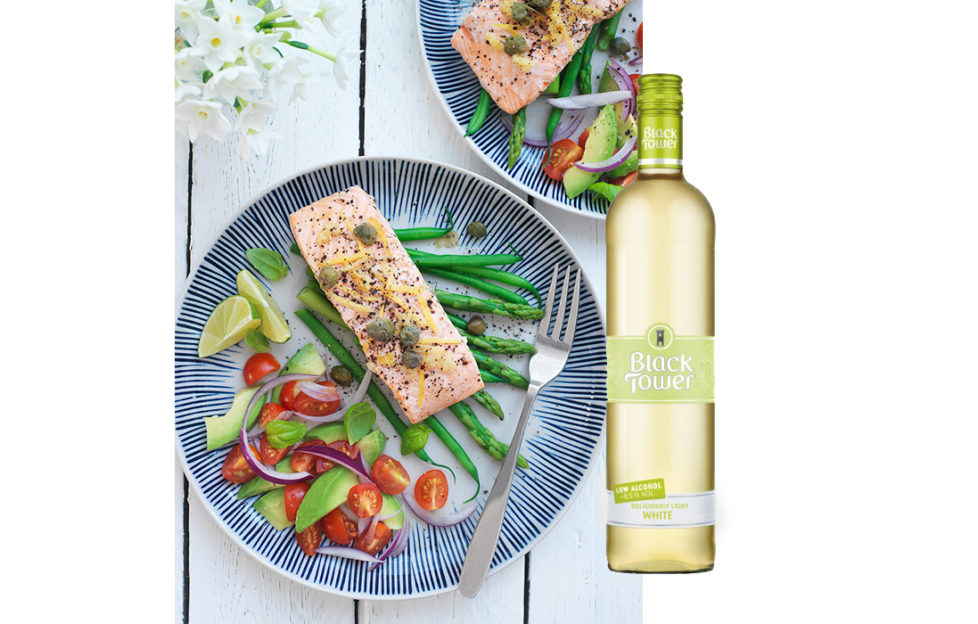 Pic: Jon Whittaker
Black Tower's Deliciously Light White is a great choice to accompany this nutritious Salmon Parcel recipe. The wine has aromas of orange, passion fruit and peach and at less than 0.5% volume, you can enjoy a glass knowing it's lower in alcohol and calories.
The healthy supper dish includes all the goodness of oily fish, green beans, tomatoes and avocado and it's just one of the delicious recipes included in this week's bumper 100-page issue. Look in the centre of the magazine for the additional 24-page Nourish mini-mag filled with health and wellbeing advice, and a whole selection of fabulous cookery.
Black Tower's Deliciously Light range is available in White, Red, Sparkling and Rosé, and available from Ocado priced from £3.99.