Feta, Spinach & Sweet Potato Hash With Hot Sauce
---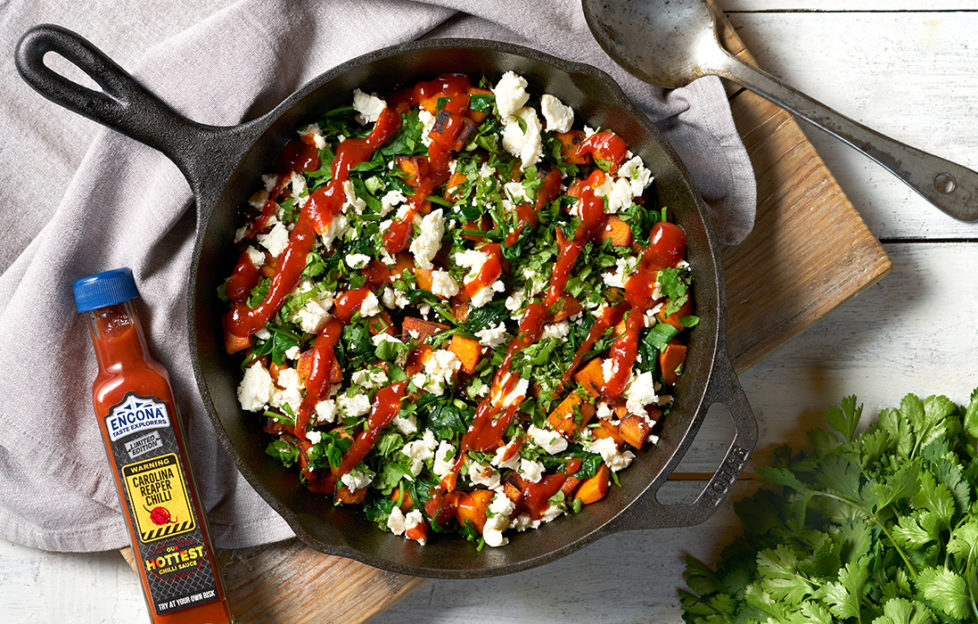 A feast for the eyes and zinging with flavour, this sweet potato hash makes a light, healthy meal that's rich in vitamins too. Serve accompanied by toasted pitta bread for some added crunch if you like.
Preparation Time: 5min
Cooking Time: 25min
Serves 2
Take a large cast iron or heavy based frying pan and place on a medium heat. Add the oil, followed by the sweet potato, smoked paprika, cayenne pepper, salt and black pepper.
Fry for 15-20min until the potatoes are golden and crispy, stirring occasionally.
Add the spinach and stir through, then place a lid on the pan for 2min to help the spinach wilt.
Top with feta, coriander and a drizzle of Encona Limited Edition Carolina Reaper Chilli Sauce. Serve immediately.