The Magnificent Mrs Mayhew | Milly Johnson
---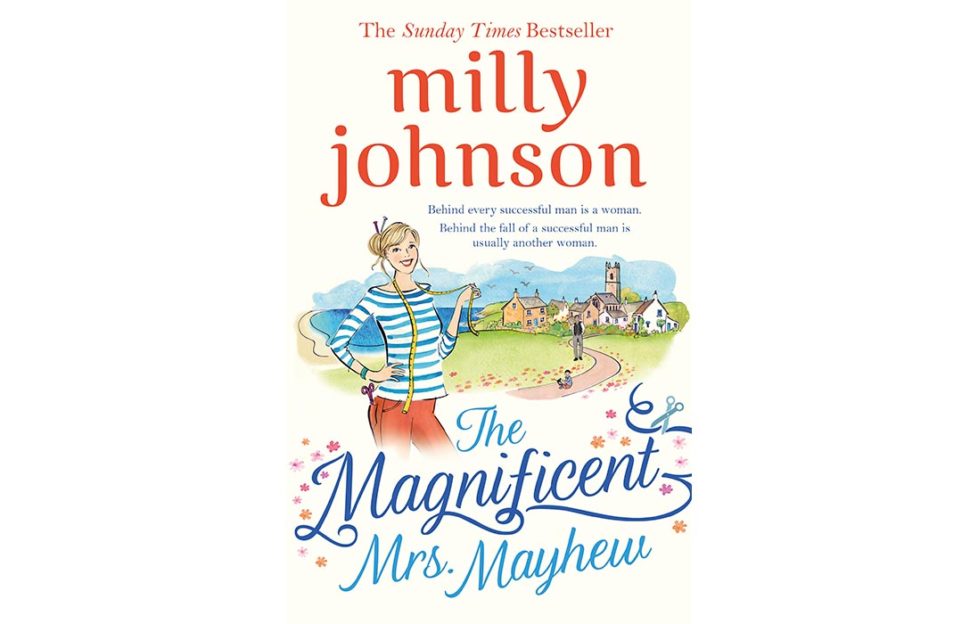 REVIEWED BY KAREN BYROM
Who can trust a politician? Certainly not his wife!
Sophie Mayhew appears to have it all – intelligent, beautiful, well-connected, rich and married to rising political star John F. Mayhew.
Hotly tipped to be the next prime minister, John is surrounded by advisers and spin doctors. Sometimes Sophie feels she is just part of his entourage, there to do his constituency donkeywork and support his ambitions.
Sophie makes no complaint – after all, isn't this is what she was born to and trained for? She's not known as "Sophie the Trophy" for nothing.
But as John's ambitious streak grows every more ruthless, he betrays Sophie in the most devastating way – then expects her to stand beside him, the dutiful wife, and make excuses for his behaviour.
But Sophie has had enough!
The same spirit that made her rebel at school rises up in her now, and she tells the world just what she thinks of her errant husband, before fleeing to Yorkshire where she'd spent one lovely summer many years before.
There, in the small coastal village of Little Loste, she finds comfort and support in the form of local landlady Tracey and Tracey's minister brother, Elliott Bellringer – known affectionately to his parishioners as "Ells Bells".
Sophie is soon drawn into their lives, but she knows that she cannot escape forever. If she wants to save her marriage, she will eventually have to go home and face her disapproving family.
But is her marriage to John really worth saving? That's something only Sophie can decide.
I loved this story! The machinations of the political elite, the snobbery of the ruling classes, the absolute awfulness of the circle Sophie has found herself in, are a perfect foil to the tranquillity and warmth of the people of Little Loste.
We see into Sophie's soul
And I love Sophie! Training and tragedy had taught her to hide her feelings from the world and she is seen as cold and remote by media, but we are privileged to see into her soul from the beginning to discover her for the warm, engaging woman she is. Her awful family – and I include her husband John F. here – truly don't deserve her!
For me, she is one of Milly Johnson's best characters in the twenty or so books she has written.
As for Ells Bells! This tall, handsome ex-policeman may be the sexiest vicar I've come across in fiction (or real life!). He and little son Luke have their own challenges to face in the shape of Luke's absent mother, but like Sophie, he has the strength, courage, warmth and wit to see him through life's ups-and-downs.
The Magnificent Mrs Mayhew is a truly magnificent read from Sunday Times bestseller Milly Johnson.
The Magnificent Mrs Mayhew by Milly Johnson is published by Simon & Schuster in paperback, RRP £7.99, and available from Amazon.
Click here now to read an exclusive story by Milly Johnson
*
For the chance to win a free copy of The Magnificent Mrs Mayhew pick up this week's My Weekly (issue dated August 24, 2019, on sale August 20 – 26)
*
 More like this: