Green Eyes by Sophia Tobin
---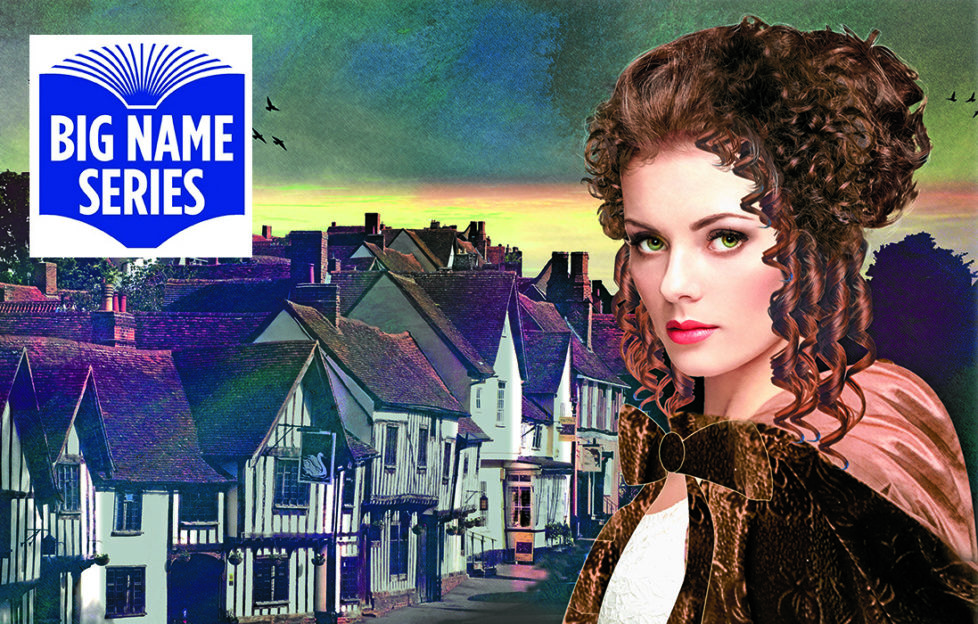 Illustration: Thinkstock, Mandy Dixon
I knew what I had to do, even before the Great Fire changed all our lives…
On a spring day like this, when the sunshine is warm on my face, it is hard to remember the past, and to think that I was ever unhappy on such a day.
I understand that there are no wood and thatch houses now in London. No streets so narrow that it seems the buildings on either side might, at any moment, touch brows like lovers. It was the Great Fire that made Londoners suddenly obedient. For those who were there, it was the event of their lives, the thing they tell their children stories about: the gutters ran with liquid lead from the roof of St Paul's and the sky was the colour of blood.
I grew up on Cheapside, years before the fire cut a swathe through it. My father was a jeweller, and I his only child, for my mother died shortly after my birth.
As a toddler, the first colours I learned were those of precious stones. The stone merchants who visited my father unwrapped their papers to show me the wine-coloured garnets, the holy purple of amethysts. Some of the diamonds were so tiny that they glittered on the papers like frost on a cold morning.
I remember the day I first saw an emerald: the vivid green of spring outside, I stared at it for so long that my father said he could see the colour in my eyes.
"She'll be a jealous one," I remember one of the merchants jesting, "our green-eyed little monster."
I learned quickly as I grew up…
I was not jealous. I was obedient. I learned quickly, and well: which diamond was of the finest water, which ruby was the deepest blood-red. As I grew up, the fond indulgence of the stone merchants grew into respect.
"It's a pity she is not a boy," they said.
Tom was my father's apprentice. As my father's sight grew weaker from years working at the bench in poor light, his wishes became clear to us, without it being said. Tom and I would marry, and we would run the business together.
Some things can only be seen clearly when time has passed. You only know what a city really looks like once you have climbed a hill and looked down upon it. So it is only now that I understand the way Tom looked at me, as though I wasn't there at all, and he saw an empty corner of the room. But occasionally he would make friendly remarks to me, show me a piece of jewellery he was working on, or even laugh at something I said.
I clung to these small gestures, for I was determined to make our duty as smooth as possible for us both.
When my father died unexpectedly on a bright March day, Tom and I agreed to marry, but not until the autumn, once I had recovered from my grief. My aunt came to live with me as a chaperone.
---
Two weeks later, Tom was working on a costly jewel. The central stone was a carved emerald which the stone merchant had shown me directly, knowing that I would immediately gauge its quality.
With Tom's agreement, I had chosen the diamonds to surround it; the pearl drop that would be suspended from it; the setting and the colour of enamel. The stone was put in our safe, awaiting the day when it would finally be set.
I left Tom working in the morning sunlight and took some sweepings to be refined. The sweepings were tiny pieces of gold which were caught in the sheep-hide suspended beneath Tom's bench and picked up in the dust when the workshop was swept; no piece of gold could be wasted or lost, no matter how small it was.
When I came to the refiner's, I was turned away; it was not convenient for them to see me. It was such a bright day that I did not mind, the sun warm on my back as I walked back towards Cheapside.
"Maggie?"
I turned around sharply. I knew who had spoken; only one person shortened my name from Margaret to Maggie.
"Grey," I said.
My old childhood friend looked back at me from his front step. "Were you planning to come past my door without calling on me?" he said.
"Your door?" I said, "I thought it was your father's."
He laughed, a little uneasily, I thought. I had last seen him at my father's funeral, but he had not spoken, though he had caught and held my glance more than once. We had been distant for some years, though as children we had spent most days together playing in the muddy streets.
It was my father who discouraged our friendship
When I was fourteen, Tom had come into our workshop, and my father had begun to discourage my friendship with Grey, recognising that we were on the cusp of wanting more from each other, though we knew not what.
Looking at Grey, I remembered how, as a child, he had filled me with mirth, so that I seemed to be constantly on the verge of bursting into laughter. He was slight and thin, and had a gravelly voice, even as a child. I was small and stocky, and had had to learn to deal my hits softly if I was not to wound him. Those days were over now; and I suddenly realised that I no longer laughed in the same way. I hardly laughed at all.
"I am sorry about your father," he said. "I hear you are to be married – is it really true? I have not heard the banns read."
"It is not for some time," I said, feeling suddenly tired. "I must get back to the workshop. Goodbye." I turned away.
"Maggie."
I looked back, at his pale eyes and his untidy hair, still the same gold colour it had been when we had played in the gutters of these streets.
"What?" I said.
"Nothing," he said.
As I walked away, I heard the bang of the front door shutting.
---
I don't know what made me stop at the threshold of the workshop that day. Normally, I would call as I entered but the encounter with Grey had saddened me, and taken the joy out of the spring sunshine, so I walked into the hallway silently, and stopped there when I heard the sound of whispering.
"Things will be well, you must believe that," he said.
I moved closer to the doorway
"You always say that," the woman's voice was low, her voice husky, as though she had been crying. "You said it would be over once her father died. You have promised me so many times."
"He has only just been buried."
"Another wretched reason for staying. Can you really break with her now that a wedding day is set?"
"It is not for months. We can go at a moment's notice: I have funds."
"A few coins, buried in the cellar? How will we live on that?"
Silence fell. I stood, my hands against the wall, barely breathing. I felt no jealousy at all, only a strange, remote curiosity. I drew in a deep breath.
"I'm back," I called.
---
Months later, it came on a Sunday: just weeks before our wedding day. The church bells were rung: muffled peals, warning of fire. I had wondered how long Tom would leave it before he broke with me; I had waited to see if he would ever speak of the truth. When I knew fire was coming, it concentrated my mind.
I was counting a paper full of diamonds when Tom came into the workshop, his face pale.
"The fire is spreading," he said. "The roads are choked with people leaving the City. It is nowhere near us yet, but we should make plans, in case."
"I know," I said, "I heard the bells, and made enquiries. I have told my aunt to go to Uncle Peter, so we are alone here. There is someone you should check on, is there not? Go to her. There is time."
He stared at me, and for the first time, he saw me
"How did you find out?" he said.
"That hardly matters," I replied. "Go."
I saw the struggle on his face; I wondered if it was because he had things to say to me, or whether he was thinking of his buried money in the cellar.
"I will be back for you," he said, and went out of the door at a run.
I closed the paper of diamonds I had been counting and put them in my purse. Then I walked around the workshop, checking everything was in its place, as though it was an ordinary day. As though, at any moment, my father would come in behind me.
I knew where I had to go…
Half an hour later, I knocked on Grey's door. His mother opened it, and her face changed at the sight of me.
"May I see him, please?" I said, and I read the misgiving in her pale face.
"We're packing up to go," she said.
"Maggie?" It was Grey. "What is wrong?"
"Let me come with you," I said. "Please. There is no knowing what might happen."
We had seen each other secretly between the day I had learnt of Tom's betrayal, and now; stolen moments, a slow recovery of what had once been between us, as I wrestled with my duty to my father.
"And tomorrow?" he said softly. "If the fire does not reach us? Will we return for everything to be the same?"
"No," I said. He looked into my eyes. Then he shook his head slightly, a gesture of surrender.
"Father," he called, over his shoulder. "Maggie is coming with us."
---
I often wonder whether Tom ever did return to the workshop. I imagine that he returned only long after the fire had swept through the city, destroying everything.
On the road to Highgate with Grey's family, I turned to look at the burning city, blazing in the darkness. We slept by the side of the road, Grey watching over me, his hand in mine.
He has never left my side since; we were married the following March, when the spring flowers were in bloom, and I knew it was safe to begin again.
I imagine Tom coming back to the ashes of Cheapside, perhaps hand-in-hand with his lover. I imagine him desperately seeking the exact place: that cool cellar spot where he had buried what he had described as a few coins.
I had gone to look for it, the day after I had learned of his betrayal: and found a little patch where the earth had been disturbed. I did not find a few coins. I found a box of gemstones: diamonds, sapphires, rubies. A hoard which must have taken years to accumulate.
I imagine Tom finding the spot, and digging, digging, digging. I imagine him opening the little box, and finding in it the leather purse with the gold sweepings I went to melt that spring day at the refiner's. But there is a consolation for poor Tom: there is one stone for him. An emerald of the most vivid green, an emerald that tells of the colour of spring and new beginnings.
It is the finest stone I ever saw, set in the way I designed. The best jewel from our workshop, it will bring him a fortune if he sells it. It is my gift to him for setting me free. Because although I have green eyes, I am not the jealous type.
Look out for more Big Name fiction online every Monday and Thursday throughout March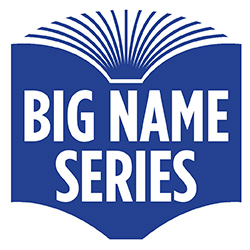 Also in the series: