Chocolate & Caramelised Pear Cake
---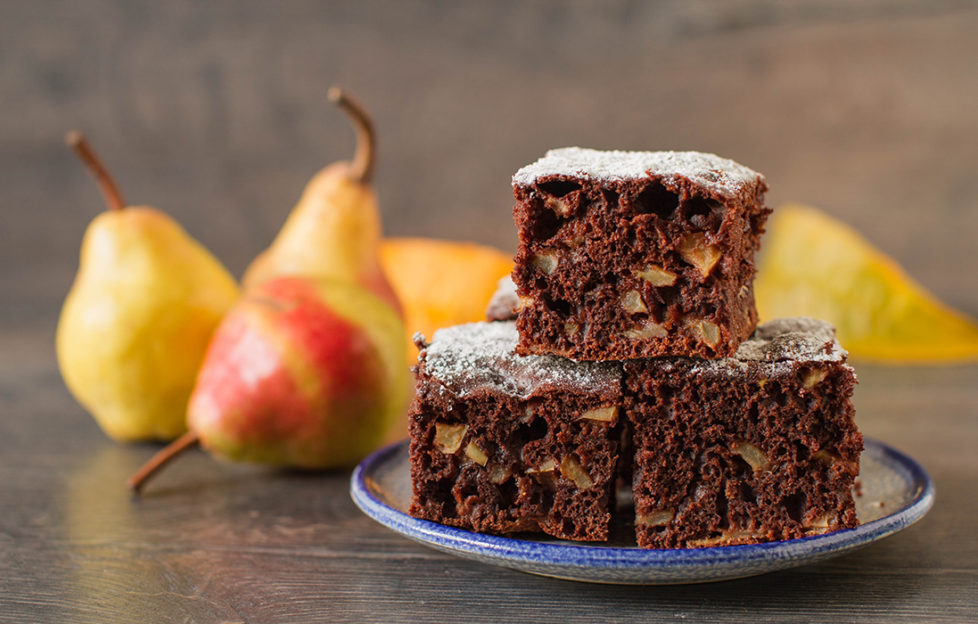 Pic: Istockphoto
Make your mum this gorgeous cake for Mother's Day. It's perfect as the centrepiece for an amazing afternoon tea!
Preheat oven to 180°C, Fan Oven 160°C, Gas Mark 4. Line a 22cm square cake tin with baking paper.
Melt butter and stir in sifted cocoa until smooth. Set aside to cool.
Beat eggs, sugar and vanilla extract until thick and creamy. Fold in cocoa mixture, ground almonds, baking powder and chocolate. Pour into prepared cake tin.
Place two chopped pears over the top and gently press into the mixture.
Bake for 35-40min until cooked. Whilst baking, caramelise one pear. To do this, quarter pear and slice thinly lengthwise. Place in frying pan with a thin layer of caster sugar set on medium heat and cook until golden brown.
The centre of your cake will still be a little gooey and the top firm. Allow to cool in the tin before cutting into pieces. Carefully place a piece of caramelised pear on the top of each piece. Serve dusted with a little sifted icing sugar, if desired.