Passion Fruit & Almond Drizzle Cake
---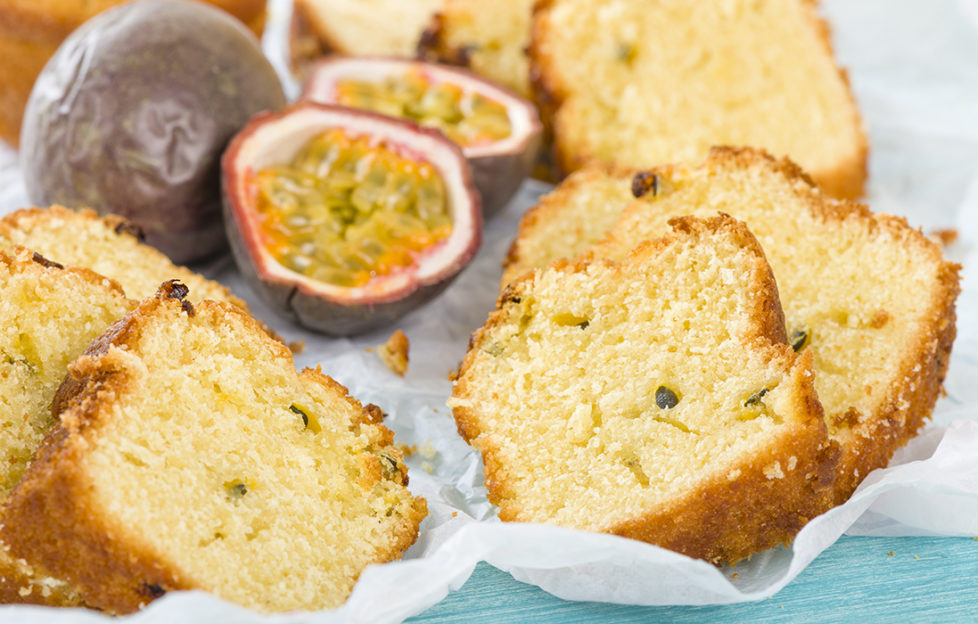 Pic: Istockphoto
Preheat oven to 175°C, Fan Oven 155°C, Gas Mark 3-4. Grease a loaf tin and line it with parchment paper with two sides overhanging to make unmolding easier.
For the cake, in the bowl of a stand mixer, or in a large mixing bowl if using a hand mixer, combine the butter and sugar and beat until light and fluffy. Add the eggs, one by one, beating well between each addition. Add the almonds and flour as well as the lemon zest and juice. Mix on slow speed just to combine.
Transfer the mixture to the prepared loaf pan. Bake for 30-35min, or until the cake is puffed and golden and a toothpick inserted in the centre of the cakes comes out clean.
While the cake is baking, prepare the syrup. In a heatproof measuring cup, combine the passion fruit or lemon juice and sugar, and microwave for 1min. Stir to make sure the sugar is fully dissolved and set aside.
After taking the cake out of the oven, poke it all over the surface with a toothpick or a skewer. While the cake is still hot or warm, slowly pour the syrup over. Let cool completely on a wire rack (the cake will fully absorb the syrup as it cools).
For the icing, in a small bowl combine the icing sugar and passion fruit seeds. The icing will look very stiff at first, but as you stir, the seeds will release their juice and soften the icing.
When the cake has cooled to room temperature, unmold and peel the parchment paper off. Set on a serving plate, then pour the icing all over the cake. Top with additional passion fruit seeds, if desired.