Ginger Harissa Roasted Vegetable Pilaf
---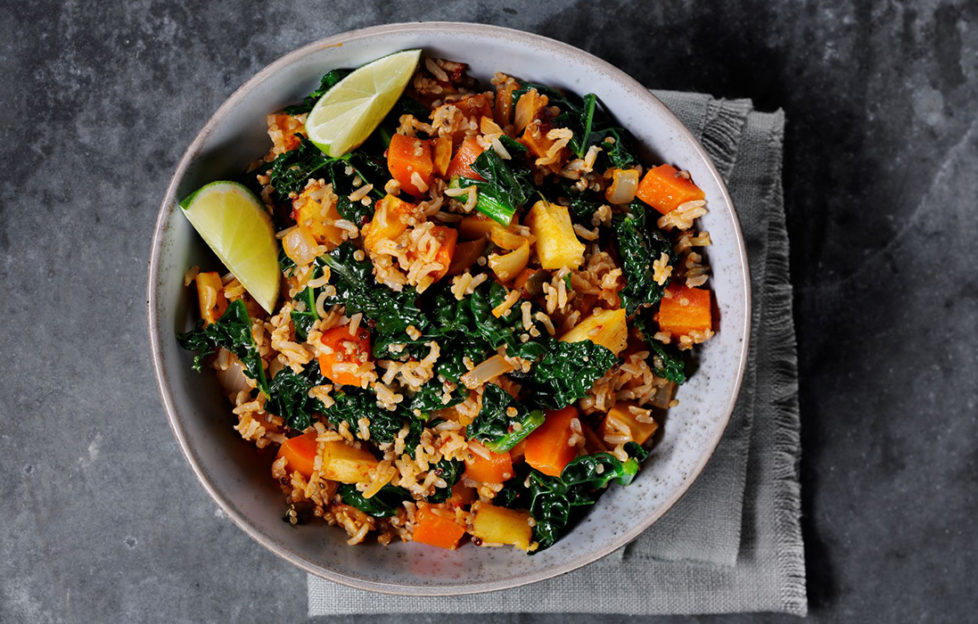 A gently warming rice dish of cavolo nero, parsnips, carrots and seeds (quinoa and chia) with ginger and a touch of harissa. Simply serve with a dairy or vegan yogurt.
Preparation time: 15min
Cooking time: 30min
Serves 4
Preheat the oven to 200oC, gas mark 6.
Place parsnips, carrot and onion on a large baking tray and toss with 1tbsp oil, ginger and harissa. Season and roast for 20min. Add the cavolo nero and the seeds mix. Toss in the remaining oil. Roast for a further 10min.
Meanwhile, cook the rice in boiling water for 20-25min until tender and drain well.
Stir the rice into the vegetable mixture with the lime juice, season and serve with the yogurt.
Cook's tip
This recipe is great to use up leftover cooked rice – make sure it is piping hot throughout. If not cooking for vegetarians or vegans, try stirring in cooked prawns at the end.