Pulled Persian Lamb with Tracklements Zingy Rosemary Jelly
---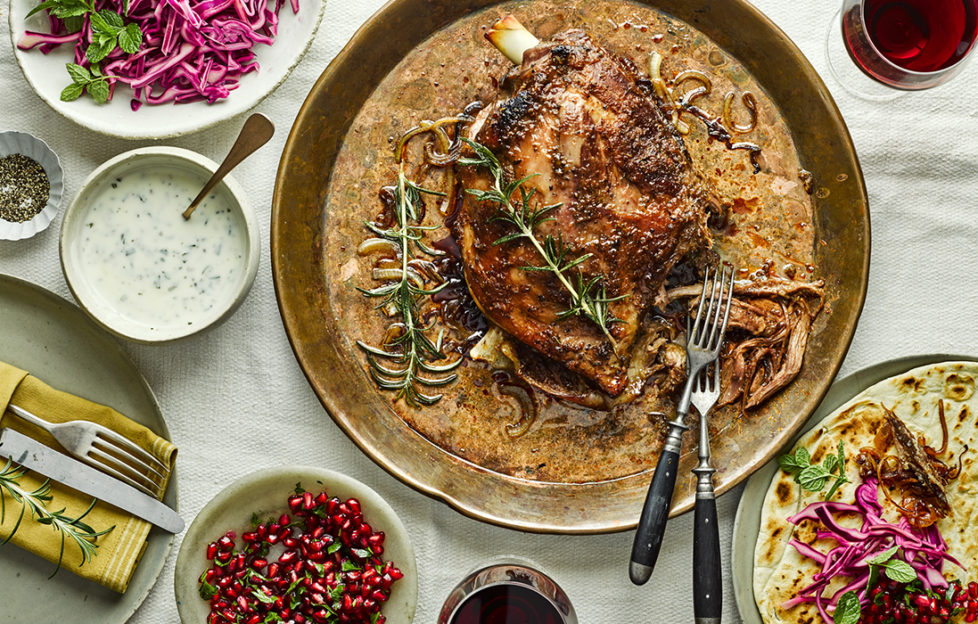 Fragrant, exotic and so easy to make, this is a deliciously different lamb roast! There are more wonderful flavours in the Tracklements range.
Preheat oven to 160°C/ gas mark 3.
In a small bowl, mix together the Tracklements Zingy Rosemary Jelly, cumin, garlic, lemon juice and zest to make a glaze.
Throw the sliced onion into the base of a deep-sided roasting tray. Lightly score the lamb and season generously. Place the lamb on top of the onions.
Pour the glaze over the lamb and give it a little rub to get the glaze into the scored meat. Add 200ml water to the base of the tray. Cover the lamb/tray in silver foil.
Roast the lamb for 3hrs before removing the foil and continue roasting for a further 20-30min or until the lamb has a good colour. Remove any excess fat from the tray and then pour the juices over the lamb.
Stir a tablespoon of Tracklements Zing Rosemary Jelly until loose, then mix into the yogurt.
Shred the Persian lamb with two forks. Serve with flat breads and pomegranate seeds, and drizzled with the rosemary yogurt.