Wartime Sweethearts | Lola Jaye
---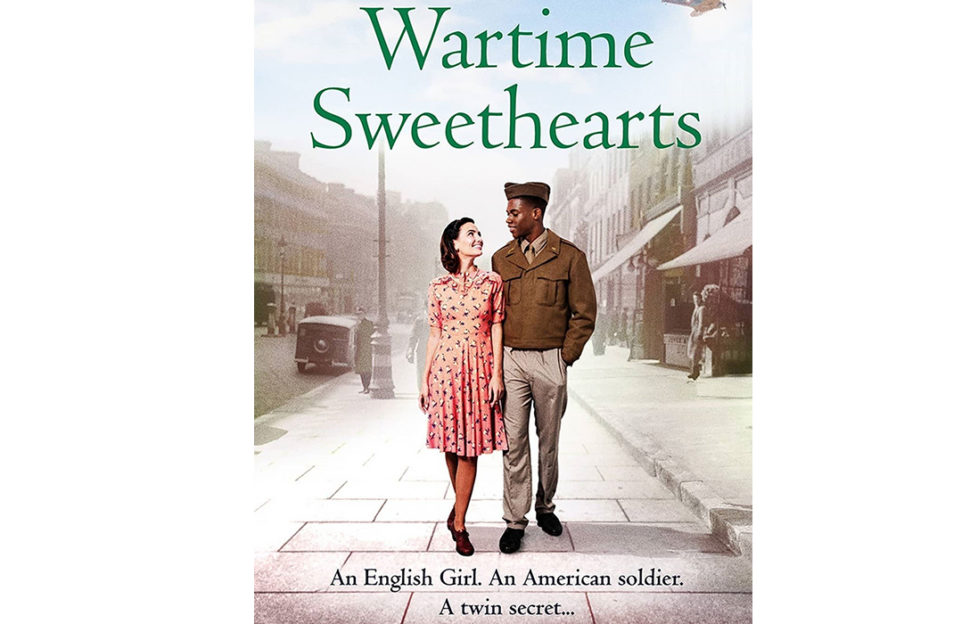 REVIEWED BY BARBARA BEATON
Secrets and heartache in a story well told…
When Rose meets American GI William there is no denying the attraction between them. And though she knows her family would not approve of her relationship with a black soldier, they can't help but fall in love. But Rose has a secret of her own, and when war separates the sweethearts before she can confide in William, it is Rose who will have to deal with the consequences.
Beginning in 1944 and running through to 1968, this story, to my mind, is incorrectly titled. Yes, it begins with Rose falling for black US soldier William, but it's what happens AFTER this that the story is really all about. After William is posted elsewhere, Rose finds herself pregnant by him. She is already married to a violent man and when she gives birth to twin girls – one white and one brown – she knows she has to make the terrible decision to give up the coloured (as mixed-race was then termed) child for adoption.
Later, Rose's sister Flora cannot bear to leave the child in the institution for "brown babies" and she takes her and moves away to rear her herself. Back with Rose, the other twin has to grow up in a home under constant domestic violence.
Flora bore the consequences of Rose's behaviour
In spite of the publicity on the back cover of this book, I felt it was not Rose, but her sister Flora who really bore the consequences of Rose's behaviour, and I'm afraid that's where my sympathies lay. I felt Rose was rather foolish, where Flora tried to do what she thought was morally right. I was rather shocked by their sister Marigold's behaviour! Apparently completely accepting of both racism and domestic violence, Marigold was especially mean to both her sisters.
At 60, I'm no spring chicken, and the fact that I was shocked by the racism and sexism in the story points only to the grim truth: we may still have a long way yet to go, but my word, we have come a long, long way since those days!
William's story is told through letters he writes to Rose, and then his twin daughters when he learns of their existence. It was actually heart wrenching to read William's accounts of how black people were (and possibly still are) treated in some parts of the USA in those days.
The story has a satisfying ending, if not entirely a happy one, and I enjoyed how the twins, Lily and Iris, grew over time, and how they found each other through their institutionalised uncle. Marigold was supposed to atone for her nastiness in the end, but I'm afraid I found it hard to forgive her.
William's story was exceptionally well told. I suppose the author wanted to get across the fact that William was from another world, and his "voice" comes across clear and strong.  For me, it was fitting that his words brought the story to its conclusion.
Wartime Sweethearts by Lola Jaye is published by Ebury Press in paperback, RRP £6.99, and available from Amazon.
More like this: