Thai Green Prawn Curry
---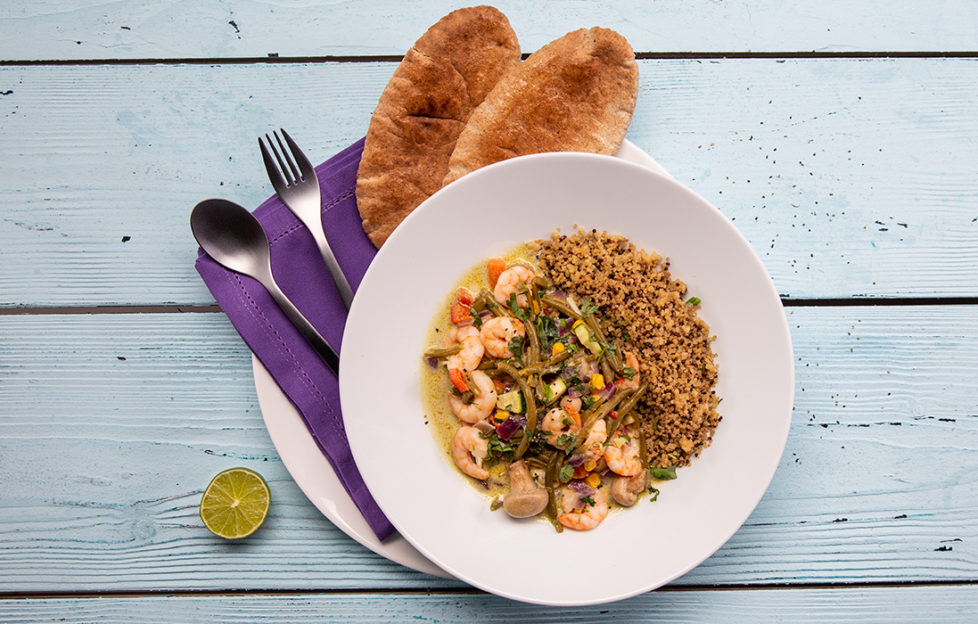 Using canned vegetables makes this flavour-filled prawn curry remarkably quick and easy to prepare. Canned food also combats food waste; the packaging is 100% recyclable; it's cost-effective, versatile and as good for you as the same food fresh or frozen, as the vitamins are locked in!
Puree the onion with the garlic, ginger, chilli (if using), coriander and green curry paste. Heat the oil, add the spicy onion mixture, and saute for 2-3min.
Add the coconut milk, and bring to the boil. Add all the canned vegetables along with the sugar snap peas.
Bring back to the boil, add the prawns and cook for 3-5min till they turn pink.
Remove from the heat, stir in the basil leaves and drizzle with Thai fish sauce. Serve your Thai green prawn curry with a squeeze of lime and sliced red chilli. Taste and if you prefer more heat, stir the chilli into the curry.