Chicken With Durban Spices
---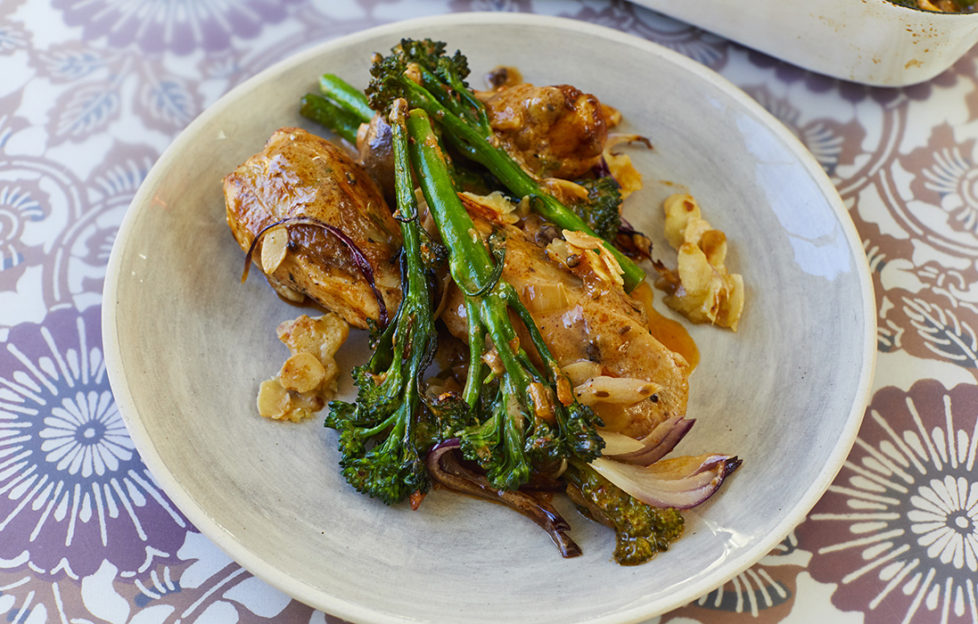 This recipe by chef Zoe Adjonyoh takes inspiration from South Africa and is the perfect way to explore a new continent from the comfort of your own kitchen…
This is a fool-proof family favourite, full of cheats to make a creamy and delicious family meal in no time. Once you've made the spice mix you can save it for future use and even faster prep time. Zoe Adjonyoh
Serves: 4
Prepartion time: 30min
Cooking time: 50-60min
Heat the oven to 180°C, Fan Oven 160°C, Gas Mark 4.
Make the Durban curry masala spice mix: toast the coriander, cumin, cardamom and fenugreek seeds with the cloves and cinnamon stick in a frying pan over a medium heat until fragrant. Then grind them with the chilli powder, cayenne and ground ginger. Set aside 1½tbsp of the mix for the recipe and store the remainder in a sealed container.
Heat the oil in a wide non-stick frying pan, add the chicken breasts and sear on both sides until they start to lightly crisp and turn golden.
Add the onions to the same pan and sauté lightly. Add the mushrooms and 1tbsp of the Durban spice mix. Stir together to coat the chicken and vegetables evenly and cook for 2-3min on a medium low heat. Add the wine or sherry and simmer for 4-5min. Remove from the heat and set aside.
Steam the Tenderstem® until tender to the bite, around 3-4min.
Combine the ingredients from the frying pan with the lightly steamed Tenderstem® in an ovenproof dish.
In a separate bowl, mix together the chicken soup with the remaining ½tbsp of the Durban spice blend and the mayonnaise (if using) and mix thoroughly before pouring evenly over the chicken and Tenderstem® in the tray.
Make the topping: combine the melted butter with the grated cheese, garlic and the spring onions or red onion. Spoon the mixture over the chicken, then sprinkle over the flaked almonds or breadcrumbs for a crunchy finish at the end. Bake for 30min until golden.
Cook's Tip: You can stretch this dish even further by adding 350g cooked al dente pasta shells to the casserole dish before going in the oven – just mix well with the sauce and other ingredients.