Win a Bioglan UK Supplement Bundle!
---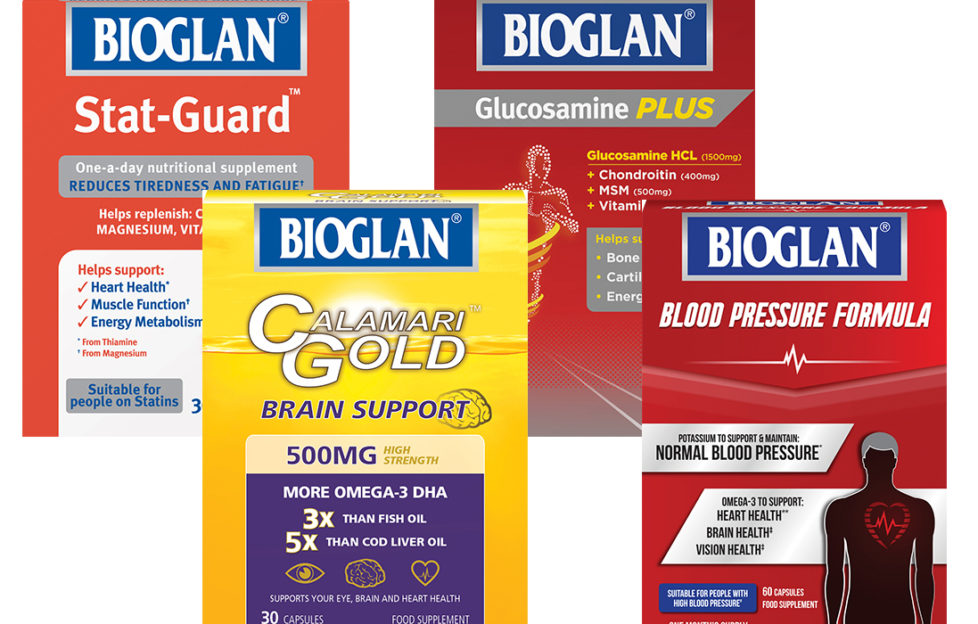 Bioglan UK are offering five lucky readers the chance to win an exclusive bundle including the best-selling Blood Pressure Formula, Calamari Gold, Stat-Guard and Glucosamine Plus worth over £70!
Bioglan Stat-Guard is a food supplement that helps replenish levels of CoQ10, Zinc, Magnesium, Vitamin E and Vitamin B1, vitamins that the body is often deprived of while taking a course of statins.
The unique formulation of Bioglan's Blood Pressure Formula provides support to people wanting to maintain normal blood pressure. While Calamari Gold helps to support and maintenance of normal brain function and to the maintenance of normal vision.
Bioglan Glucosamine Plus has been formulated with 4 key ingredients for high strength, quality and performance and contain Vitamin C – an effective ingredient for supporting collagen formation which helps to maintain both healthy cartilage and healthy bones.