Win A Hairstory Starter Kit Worth £83!
---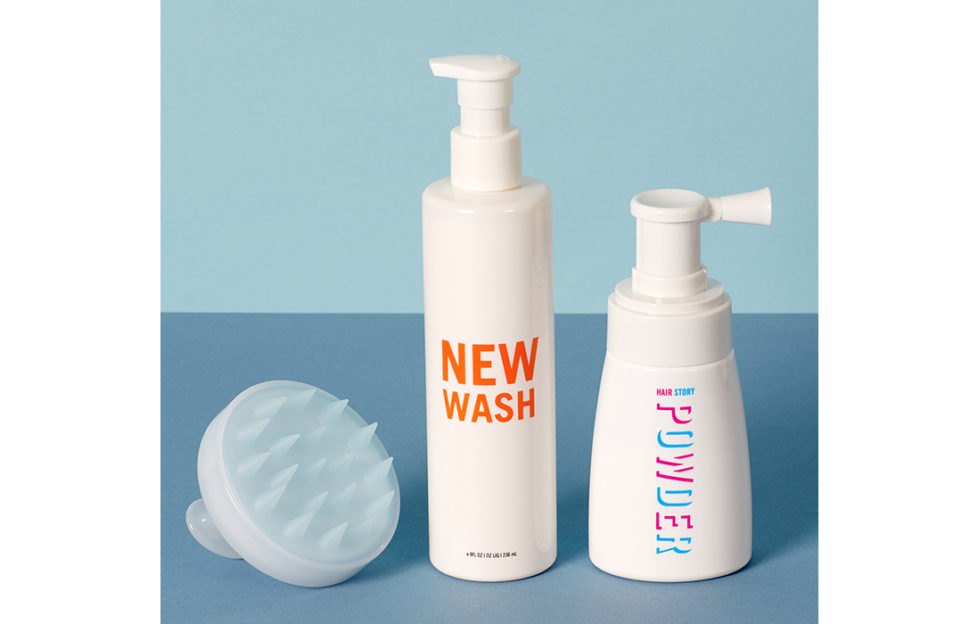 Hairstory introduces New Wash Starter Kits, and we've one to give away!
The global brand created by Eli Halliwell – of Bumble and Bumble fame – is reinventing the way we wash hair with detergent-free cleanser New Wash. Now, New Wash is available in a carefully curated Starter Kit to help newbies quit shampoo.
An exceptional, revolutionary cleanser that works on all hair types and transforms hair that has been abused by detergent, styling and bleach, New Wash also makes conditioners (which are essentially fabric softeners) obsolete. A proprietary blend of essential oils and naturally-derived, saturated cleansers, New Wash respects the body's natural moisture barrier that detergent destroys to leave hair feeling smoother, silkier and shinier, with longer lasting colour and happy scalps. It's paraben, phthalate and sulphate-free but most importantly, it's deter­gent-free.
Hairstory's New Wash Starter Kits ensure success during the transition and beyond. As well as the star of the show, New Wash, the kits include Hairstory POWDER – a translucent hair powder that creates magical matte volume – to help manage oil between washing and a Hairstory Brush. The latter helps massage New Wash through hair onto the scalp and also aids the rinsing process. Added bonuses are that the silicone brush promotes blood circulation for more vigorous growth and less hair loss, removes dandruff and impurities, and protects the scalp from fingernails.
Hairstory's Starter Kits (£83) are now available in New Wash, to suit most hair types, New Wash (Deep) for greater cleansing and New Wash (Rich), for more moisture.