Love Pizza? Love Hotdogs? You'll Love This!
---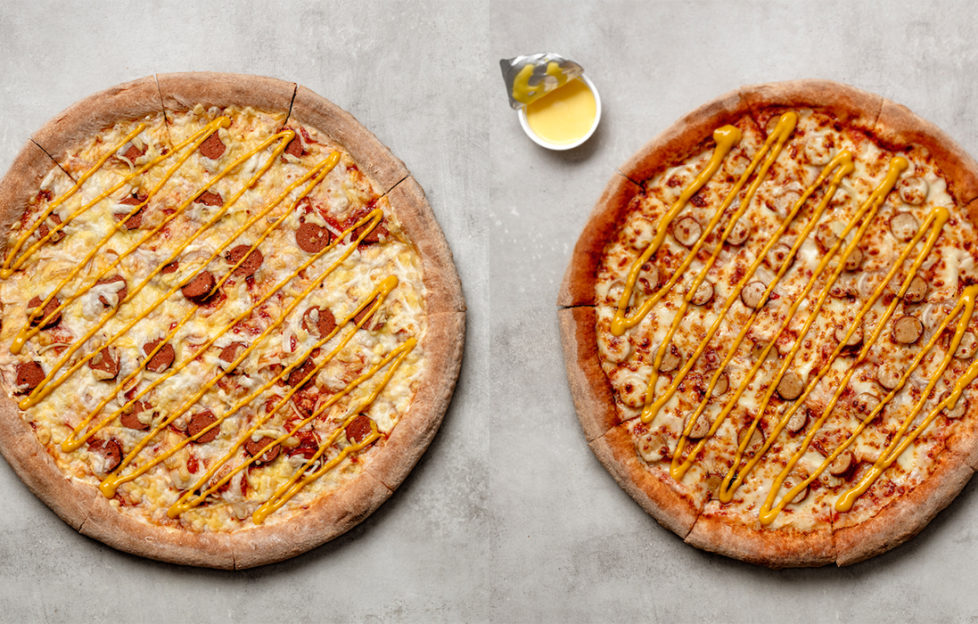 Which is which? The vegan version is on the left
Whoa – sometimes ordering a takeaway on a Friday night can be a tough job, says our food writer Alison Graves. There's so much to choose from.
But now Papa Johns have released a brand new flavour in two variants – The Hot Dog and The Vegan Hot Dog!
A deliciously doughy base is smothered in Heinz Tomato Ketchup, mozzarella, soft white onions, smoky Frankfurt sausages and a drizzle of Heinz yellow mustard. Just divine!
And yes, we said Heinz Tomato Ketchup and mustard. The lovely pizza creators at Papa Johns have pushed their signature Californian tomato sauce aside for the first time ever to make way for everyone's favourite condiment additions – and they don't disappoint!
A vegan first!
Papa John's launched its vegan menu earlier this year, too, and this all-new pizza will be the first time that a UK national pizza delivery chain has introduced a vegan meat substitute. So, what are you waiting for? Get ordering tonight!
Both The Hot Dog and The Vegan Hot Dog can be ordered online and in store. They are available for a limited time only, though – you have been warned!