80-Year-Old Netballer Shooting For The Stars
---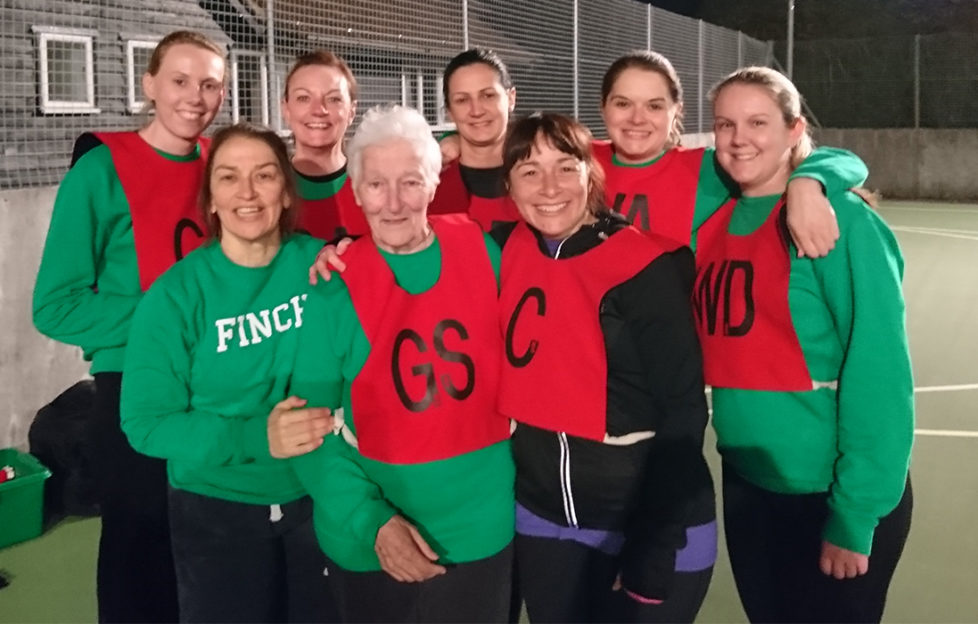 An 80-year-old who started playing netball more than six decades ago still plays every week – and is calling for more older people to give different sports a try.
Anne Wilby, from Woodley in Berkshire, was born in 1939, taking up netball at the age of 11. She stopped playing at age 17.
However the grandma-of-four bounced back into the playing court in later life, playing centre position until the age of 50, before switching to goal shooter aged 56.
Anne's great zest for life encourages her to keep fit and enjoy her retirement.
Research carried out by Park Homes by Willerby found that 48% of over-55s are happier now than they were in their 20s and 30s.
The study questioned 2,000 Brits aged between 55 and 75 about middle-aged life and found that:
A huge 58% said life is more fun over the age of 55.
43% agreed they are relishing the confidence that comes later on in life.
Almost half (42%) said they were looking forward to learning new skills and embracing new hobbies in their retirement.
This is certainly the case for Anne, who is 25 years older than the second youngest person in her team. She has received Player of the Match status in her 80s on two occasions! True recognition of her commitment and dedication to the game and determination to enjoy her 'second youth' to the full.
Walking netball is too tame!
Anne is encouraging ladies in a similar position to continue playing the sport as they mature.
The former sports secretary said, "My grandchildren think I'm crazy for still playing, but it's a game I love and I enjoy playing with the girls every week.
"I tried walking netball for a while, but I found it too timid as you're not allowed to run or jump, which was silly for me as I'm only 5ft 2in.
"I'm encouraging some of the older ladies to try this first and then have a go at the 'back to netball' scheme.
I would absolutely love to see more people my age taking up sport, and giving things a go.
Anne's deeply competitive nature is evident in all aspects of life. Her maiden name is Game – and she also bowls three to four times a week, took up skiing at the age of 45 and has played tennis and football.
Anne continues, "I've been really lucky as far as injuries are concerned. I sprained my ankle when I was 13 and then, at 73, I tripped over my own feet playing netball and broke my collarbone!
I was out of action for six weeks and took up Zumba to help with my recovery. Luckily I was back playing netball before long.
The Finchampstead netball player has taken part in numerous competitions over the years and joked that she'll continue to play until they throw her off the team.
A generation living life to the full
Kirsten Bolton, marketing director for Park Homes by Willerby, said,
Our findings show that the current generation of over-55s are different to any group we have ever seen before.
"This is the post-war generation who are famously more liberal than their predecessors, so it is no surprise to see them living life to the full.
"Anne's story is truly unique, and we're fascinated and in awe of her determination to keep doing something she loves.
"Like Anne, we're encouraging older people to do the same – whether this be investing in a new home, taking up a hobby or adopting a healthier lifestyle.
"Age is just a number and we should all live life to the full."
Are you over 55 and full of zest for life? Let us know on Facebook – or by emailing a photo to the address in My Weekly magazine, you could win £25!