Pea and Courgette Frittata With Deliciously Light Rosé
---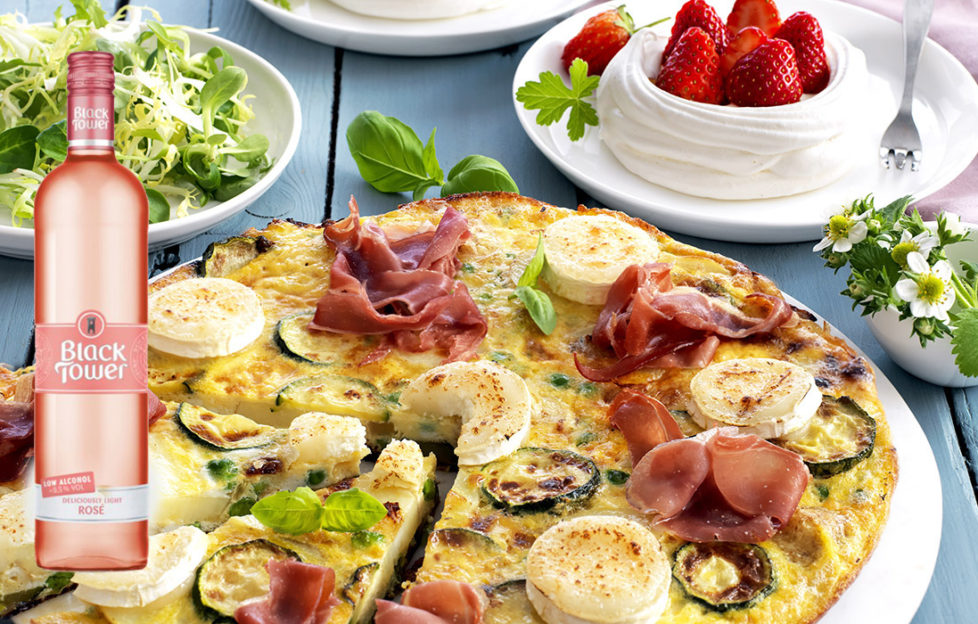 Our slimming summer supper recipes in this week's issue combine a main course and a dessert for less than 500 calories! Sounds too good to be true, especially when they look as fabulous as this!
Delights include Smoked Trout Salad Nicoise and a mini Summer Pudding, a Pea and Courgette Frittata With Serrano Ham and a Strawberry Meringue Nest and a Steak and Mushroom Pie with Elderflower Jelly With Raspberries. Pick up our latest magazine, out May 28, for the full recipes.
A chilled Black Tower Deliciously Light Rosé is the perfect accompaniment to your slimming supper, with only 29 calories per glass!