How To Find Home | Mahsuda Snaith
---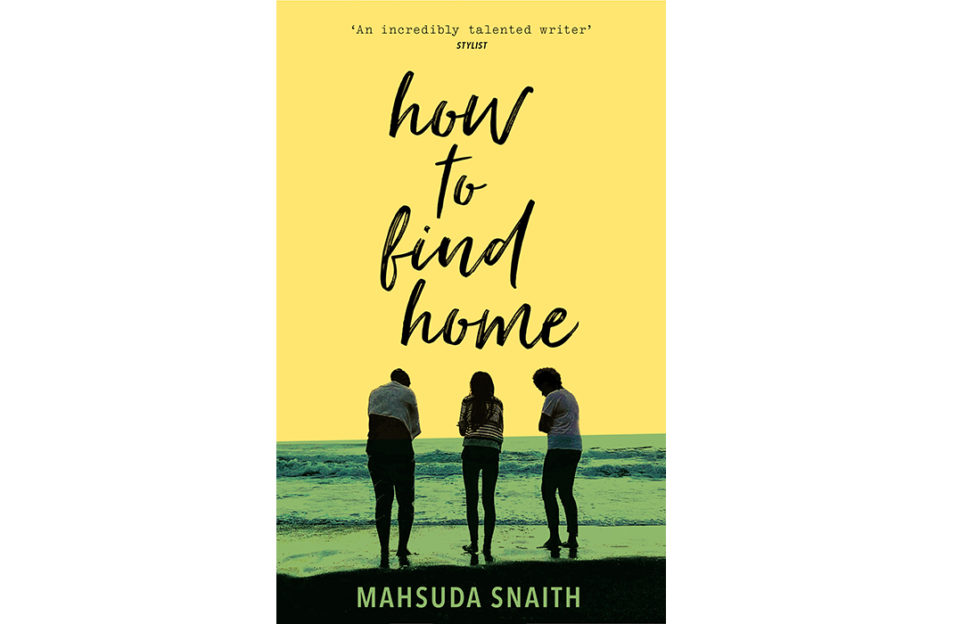 REVIEWED BY SALLY HAMPTON
If you've ever wondered about the backstories of the homeless young people we see on the streets of our towns and cities, then this compelling new novel provides some insight…
How To find Home is also a rollicking road trip in the company of three endearingly infuriating characters.
Molly Jensen is only 25 but she's been on the streets for 10 years. Her favourite book is The Wizard of Oz – and this tale sees her journey down her own yellow brick road.
However, it's Jules, her best friend who has a dog in her bag. It's not Toto but a three-legged terrier called Boy, even though she's a girl. Luca, their new friend, has a treasure map, a mission and a soft spot for Molly. He could be the faithful Scarecrow but at times he's more like the Wizard of Oz himself, dragging Molly on a dangerous fool's errand.
The author, Mahsuda Snaith has a real gift for seeing inside the minds of troubled young people. The Leicester teacher's first novel, The Things We Thought We Knew, uncovered the thoughts and dreams of 18-year-old Ravine. How To Find Home repeats the trick with Molly.
Is there hope of a better life?
How could an obviously bright young woman end up on the streets? Are there any heroes in amongst the villains who prey on the vulnerable? Is there any hope of redemption – or at least a better life – for her, Jules and Luca? Despite many trips along the way, all these questions are answered in this well-constructed novel that keeps the reader hooked.
The author's signature structure of short chapters that switch between the present day and events in Molly's past makes for easy reading. There's always that temptation to succumb to "just one more chapter…"
It's a more challenging read than Mahsuda Snaith's previous novel. She doesn't shy away from challenging themes like substance abuse and prostitution. And the true-to-life characters can be infuriatingly self-destructive.
Those who loved Little Fires Everywhere or Eleanor Oliphant is Completely Fine will love this realistic novel that more than lives up to this writer's early promise.
How to Find Home by Mahsuda Snaith is published in hardback by Doubleday, RRP £14.99, and available from Amazon.
More like this: