Great Holiday Reading – Recommendations from our Fiction Editor!
---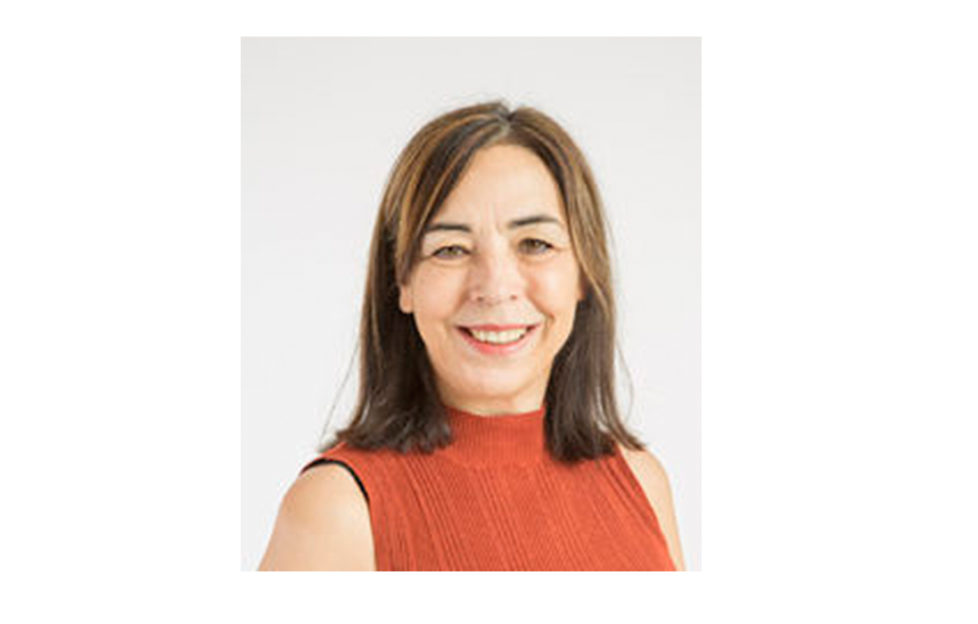 Fiction Editor Karen Byrom
Just back from a relaxing holiday in Turkey, our fiction editor Karen Byrom reviews the 5 books that kept her glued to her sunlounger…
The Secret Child | Caroline Mitchell
Child abduction, murder – and a detective with secrets as dark as the criminal she's seeking…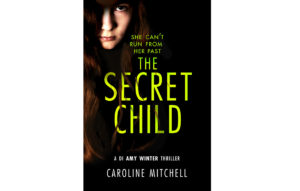 As the daughter of a convicted serial killer, DI Amy Winter is no stranger to secrets. And when Ellen, the four-year-old daughter of renowned child psychiatrist Dr Hugh Curtis and his wife Nicole goes missing, she immediately suspects they are hiding something. Then the abductor reveals himself as Luka Volkov, a former patient of Dr Curtis's believed to have died with his mother in a fire over 30 years before – and it's clear he is seeking revenge for some reason. Nicole is found poisoned, then another child of a former colleague of Dr Curtis's goes missing. It's a race against time for Amy to solve the case and find the missing children. And as more of Luka's story is revealed, you'll be asking, just who is the victim here?
The gripping plot and tight construction of the storyline, with short chapters that allow you glimpses into the minds of victims and perpetrators alike make for compelling reading. Add DI Amy Winters' troubled background, as her serial killer mother lurks in the shadows, always ready to make trouble from her prison cell, and this becomes a book you really can't put down.
The Secret Child by Caroline Mitchell is published by Thomas and Mercer in PB, RRP £8.99, and available from Amazon
---
Becoming Mrs Lewis | Patti Callahan
The true-life love story of Joy Gresham and CS Lewis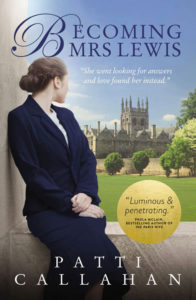 When US poet Joy Gresham sends a letter of appreciation to British author CS Lewis (of Narnia fame), she does not expect a reply. But soon their correspondence becomes one of the most important things in her life, offering an escape from her increasingly unhappy marriage. Eventually, Joy visits England and meets Jack, as CS Lewis is known to his friends. Their meeting of minds evolves into a close friendship which, on Joy's part at least, soon turn to love. But Jack seems determined to keep their relationship on a platonic plane.
When Joy finally finds the courage to leave her husband and move with her small sons to England, Jack opens up his life and his home to her… but will he ever open up his heart? This beautiful love story is eloquently told from Joy's point of view. With elegant, descriptive and atmospheric writing, the author draws you into the story, bringing real characters effortlessly to life, and pulling the reader into their love story.
Becoming Mrs Lewis by Patti Callahan is published by Harper Inspire in PB, RRP £8.99, available for Amazon
---
If You Could Go Anywhere | Paige Toon
Can love overcome tragedy?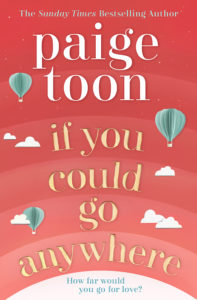 Orphan Angie has been brought up in the isolated Australian desert town of Coober Pedy, where the occasional discovery of a giant opal is the most exciting thing that happens. Then, after her grandmother's death, she discovers a letter from her long-dead mother, revealing her father's identity. He's an Italian restaurateur, and he's still alive! And so Angie sets off for Rome to meet her extended family, who include Alessandro, her father's stepson. He's an enigmatic character, warm and welcoming one minute, distant and aloof the next. Though Angie suspects that tragedy in his past has shaped his present attitude, she can't help falling in love. But can she ever persuade Alessandro that he is worth loving?
A lovely romance is just the thing for the beach, and as usual, Paige Toon delivers with a lively, enthralling plot, warm, likeable characters and atmospheric settings – Rome is brought thrillingly to life, and as for Coober Pedy, where the townsfolk live in caves to escape the fierce desert heat – Angie may have wanted to escape the place, but I can't wait to visit it!
If You Could Go Anywhere by Paige Toon is published by Simon & Schuster in PB, RRP £7.99, and available from Amazon
---
One More Lie | Amy Lloyd
She's paid her dues to society… or has she?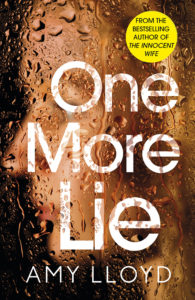 Meet Charlotte, a young woman in her 20s about to start a new job in a new town. But what should be an exciting time in anyone's life is a daunting prospect for Charlotte. The reason for her fresh start is that she has been released from prison, on parole. Her new home is a dingy hostel, her new job a dead-end post in a supermarket where no-one seems to want to be friends. And all the time, Charlotte is haunted by the crime she was convicted of as a 10-year-old child – a crime so heinous she has had to be given a new identity to save her from the lynch mob. But one person has tracked her down – Sean, the young boy convicted with her. And soon Charlotte finds that there is no escaping her past, and the memories that she has suppressed for all these years.
This skilfully-plotted story peels back, layer by layer, the dark path Charlotte set foot on as a 10-year-old and leaves readers questioning her innocence and guilt every step of the way. The writer does a splendid job with Charlotte – vulnerable yet tough, you won't be able to help sympathising with her.
One More Lie by Amy Lloyd is published by Century in HB, RRP £12.99, and available from Amazon
---
Her Husband's Mistake | Sheila O'Flanagan
Is Roxy's marriage on the rocks?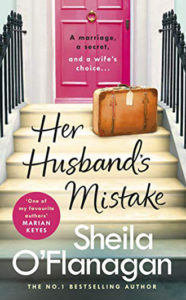 Roxy's marriage has always been solid. After twenty years and with two lovely kids, she and Dave are still the perfect couple. Then one day she comes home from a visit to her newly-widowed mother to discover Dave in bed with their neighbour! Roxy swiftly decamps with the kids back to her mum's, but finally relents and moves back in with Dave. She believes their marriage is worth saving.
Dave is happy to have his wife back, but Roxy is changing. Having taken over her late father's one-person luxury chauffeur service, she finds herself meeting strong, independent women of all ages – women who make her question her previous role as a stay-at-home wife. And then there is Ivo Lehane, the enigmatic but highly attractive businessman she frequently ferries around between conferences. She senses a mystery in his past, but can't help being drawn to him.
Roxy is confused about her feelings, but she does know one thing – despite all the demands on her from family, friends and clients, she must learn to love and be true to herself. A warm and witty read from Sheila O'Flanagan who always delivers charming characters in down-to-earth settings. Roxy is one of the best!
Her Husband's Mistake by Sheila O'Flanagan is published by Headline Review in HB, RRP £18.99, and available from Amazon
---
 More Holiday Reading