5 Solo Travel Destinations For A Little "Me-Time"
---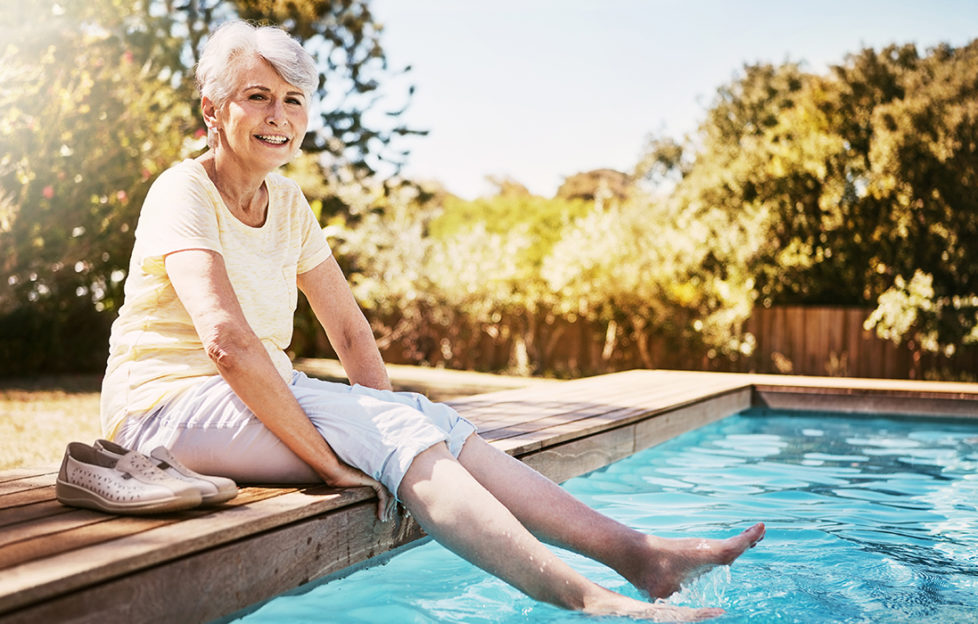 Pic: Istockphoto
Solo travel is something that's becoming more and more popular. Whether you're looking for a yoga break, trekking adventure, sightseeing trip or simply some well-deserved down time to recharge your batteries, there's plenty of choice worldwide.
Need some inspiration? Booking.com, the global leader in connecting travellers with the widest choice of incredible places to stay, reveal five ideal locations…
Situated a short drive from Famara Beach in Lanzarote, Spain, Kalindi Yoga Nature is a unique country house offering relaxing activities such as free yoga, massages, and hiking routes. This property allows solo travellers to truly unwind and de-stress. However, for those looking to be more active during their stay, the property offers use of their fantastic facilities which includes table tennis, the use of surf boards, as well as access to local trekking routes.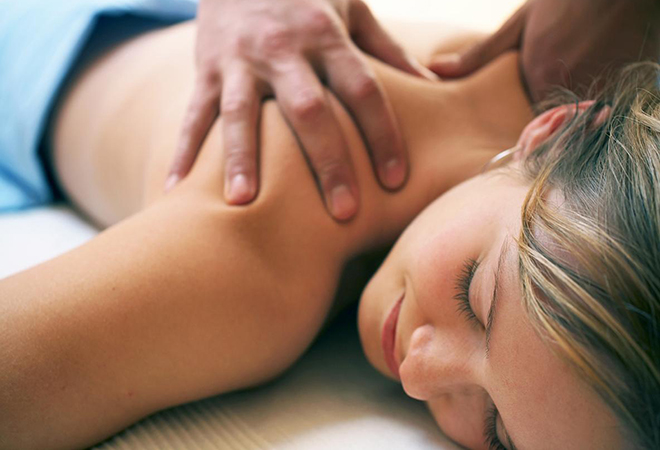 Free Hostels Roma offers beds in dormitory rooms as well as a colourful shared terrace. Guests can start their day with a delicious continental buffet-style breakfast with other like-minded solo travellers before taking to the city of Rome to explore. The property also has a great bar and lounge, which are perfect for meeting other travellers, as well as for relaxing after a busy day seeing all that Rome has to offer.
The 12 Months Luxury Resort offers luxurious beachfront accommodation for any solo travellers looking to relax while also being pampered. Situated right outside the stunning Tsagkarada village in Greece, this property offers a brilliant calming atmosphere – perfect for those looking for rest and relaxation. Guest are welcome to join their morning yoga or Pilates sessions while they take in the brisk morning air. An outdoor pool is also on offer – perfect for those looking to enjoy the sunshine.
Set in a three hectare oasis in front of the Atlantic Ocean, the Paradis Plage Surf Yoga & Spa in Morocco has an array of activities including surf lessons, paddle boarding, yoga, massages, a zen garden with a hot tub and hammocks and an outdoor cinema with a projection screen. To compliment the resorts healthy yoga lifestyle, the property's restaurant provides organic and healthy cuisine complete with Moroccan and international specialties – guaranteed to impress and leave guests feeling wonderful.
The Salty Pelican Yoga & Surf Retreat Portugal
The Salty Pelican surf and yoga retreat sits snuggled between the sun-dappled shores of Cascais Bay and Sintras dramatic mountain range in Portugal. Guests can enjoy a range of group and solo activities including sunrise yoga, meditation, and benefit from the properties in-house masseuse – ideal for those in search of peace and tranquillity, and those looking to unwind from the stresses of everyday life.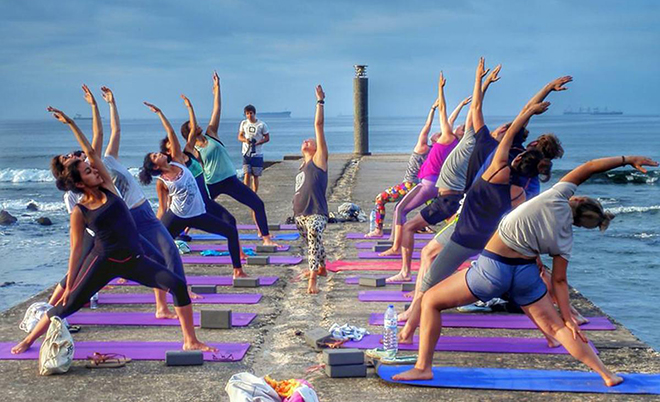 For more information visit booking.com.