The Last Widow | Karin Slaughter
---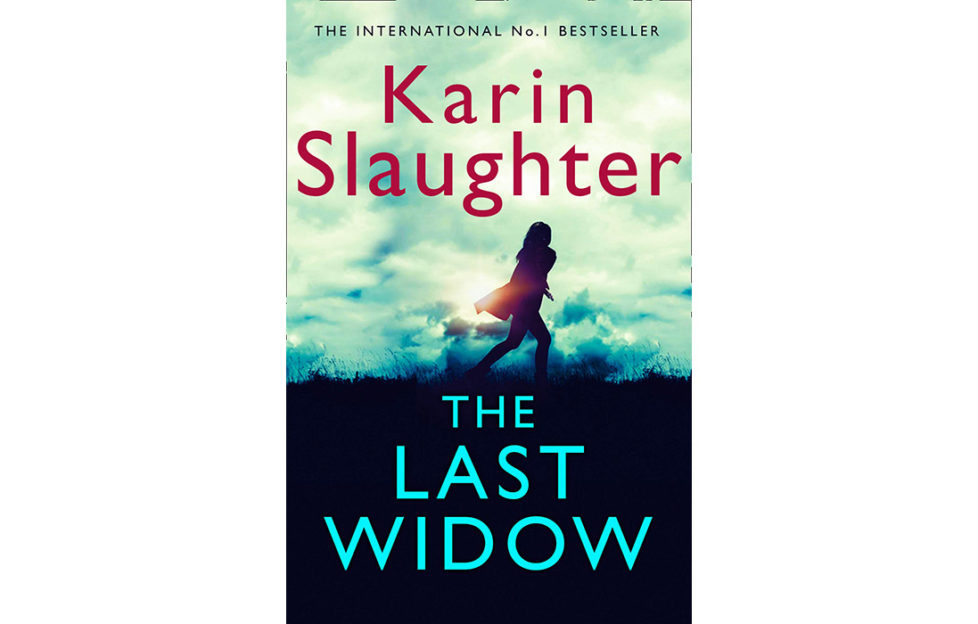 REVIEWED BY BARBARA BEATON
Bestselling author Karin Slaughter brings back Will Trent and Sara Linton in this superb and timely thriller full of devious twists, disturbing secrets, and shocking surprises you won't see coming
It begins with an abduction. The routine of a family shopping trip is shattered when Michelle Spivey is snatched as she leaves the mall with her young daughter. The police search for her, her partner pleads for her release, but in the end… they find nothing. It's as if she disappeared into thin air.
A month later, on a sleepy Sunday afternoon, medical examiner Sara Linton is at lunch with her boyfriend Will Trent, an agent with the Georgia Bureau of Investigation. But the serenity of the summer's day is broken by the wail of sirens.
Sara and Will are trained to help in an emergency. Their jobs – their vocations – mean that they run towards a crisis, not away from it. But on this one terrible day that instinct betrays them both. Within hours the situation has spiralled out of control; Sara is taken prisoner; Will is forced undercover.
And the fallout will lead them into the Appalachian mountains, to the terrible truth about what really happened to Michelle, and to a remote compound where a radical group has murder in mind…
Slaughter has clearly done her research
In this thrilling new mystery in the Will Trent series, Karin Slaughter examines the phenomenon of the rise of the far right in the USA and the hate crimes it leads to. She's clearly done her research, and unashamedly pokes into and uncovers critical issues.
These include the large numbers of disenfranchised young white males in search of "a cause", and the scapegoating of immigrants to bolster that cause, that have underpinned the growth of the far right. The author's chilling scenarios of white supremacist domestic terrorism are frighteningly and sadly familiar these days.
In a slight departure from her usual style, Slaughter tells the same scenes more than once, but from the different character's points of view. I found this a little bit disconcerting, reading a few pages of a new chapter before realising this was a re-telling of the previous scene. However, it's only in the first third or so of the book, and I could see that this was a useful tool to show how differently the same thing can come across to different people.
It was also a method of getting inside each of the characters' heads as they are drawn into a rollercoaster ride of a plot, their raw emotions being skilfully put to great effect.
The scenarios they find themselves in are so painstakingly described (and superbly well researched) that the reader feels as if they are there. The tension as Will Trent infiltrates a domestic terrorist group that is planning a biological attack is nothing short of nail biting.
Gritty and terrifying
The author pulls no punches in this gritty read, with drugs black marketing, racism, sexism, child abuse, rape, and biological warfare. However, even as a vital part of the plot, it was not graphic and never felt gratuitous, but did give a pervading and disturbing sense of sadness that this is the world we live in now.
Slaughter does, however, graphically illustrate the dangers of extreme religion, not only in terms of violence and terrorism, but in using it as a weapon and a means of keeping others (namely, women) cowed and submissive.
If you are already a fan of Karin Slaughter you will know that her writing can be grim and graphic, but she always has a point to make, and the scenes do serve to move the story and the characters along.
This is relentless, adrenalin-fueled story-telling, a real page-turner that pulls you into the terror minute by minute as the characters live it.
All that plus a satisfying ending – perfect.
The Last Widow by Karin Slaughter is published by HarperCollins in hardback, RRP £20, and available from Amazon
More like this