How To Make A Dundee Cake!
---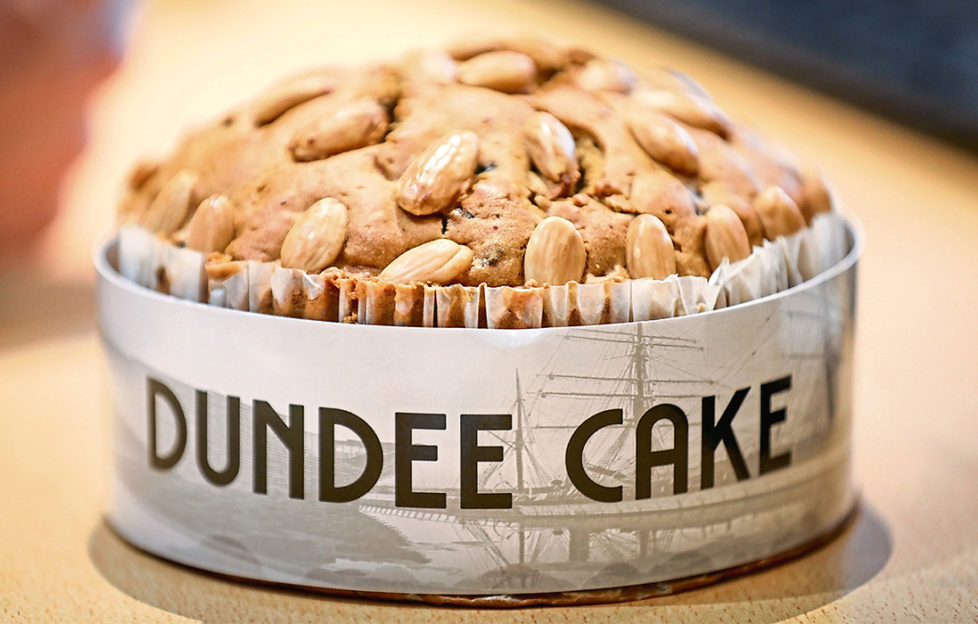 My Weekly isn't the only iconic brand to have its home in Dundee!
Two local bakery businesses, Clark's and Goodfellow & Stephen, still make the almond-studded cake – originally created for Queen Victoria – in the city.
Now they have joined together to launch a bid to preserve the cake's identity – to ensure that only Dundee Cake actually made in the city can be called by that name.
Lucky reporter Lindsey Hamilton, who works for the Dundee Evening Telegraph, was invited to visit Clark's Bakery to take part in the making of a batch of Dundee Cake, under the watchful eye of head baker Colin Smith (59).
During a stay at Balmoral, Queen Victoria decided she wanted a cake without cherries. The baker in the castle kitchen happened to be from Dundee, hence the name.
"Still all very handmade"
Colin has been a baker for 43 years, and makes around 50 Dundee Cakes a week.
He told Lindsey, "It's still all very handmade here and our recipe is still very special."
Current owner Alan served his apprenticeship as a baker with his dad Ernie, who set up the business in 1951.
He said, "I was about 10 years old when I started to help my father in the back shop and serve customers in the front shop.
"On my 15th birthday I started a five-year apprenticeship at Clark's home bakery."
After a spell travelling abroad Alan returned to Dundee and opened his own shop. The company expanded, with a string of shops as well as offering wholesale bakery services.
The business went through a difficult time during the 1980s, but by the 1990s things picked up. Eventually Alan's own son Jonathan joined the family business and Alan said that in the past 10 years the business has gone from strength to strength.
There are now eight shops, with two more planned.
"As popular as ever"
Alan said, "We now supply just over 100 companies and our products are as popular as ever, including Dundee Cake."
Operations manager Dan Bunce said the cake-eating habits of Dundonians haven't changed much over the years.
"People still like their pies, doughnuts and cream cakes," he said. "We don't really do some of the fancier stuff that's popular in places like Edinburgh."
Alan added, "With good management, the future is positive.
"We are doing what we can to keep Dundee at the forefront of international trade and that is where getting Dundee Cake recognised is very important."
Condensed from Lindsey Hamilton's original story for the Dundee Evening Telegraph