The Lemon Tree Hotel | Rosanna Ley
---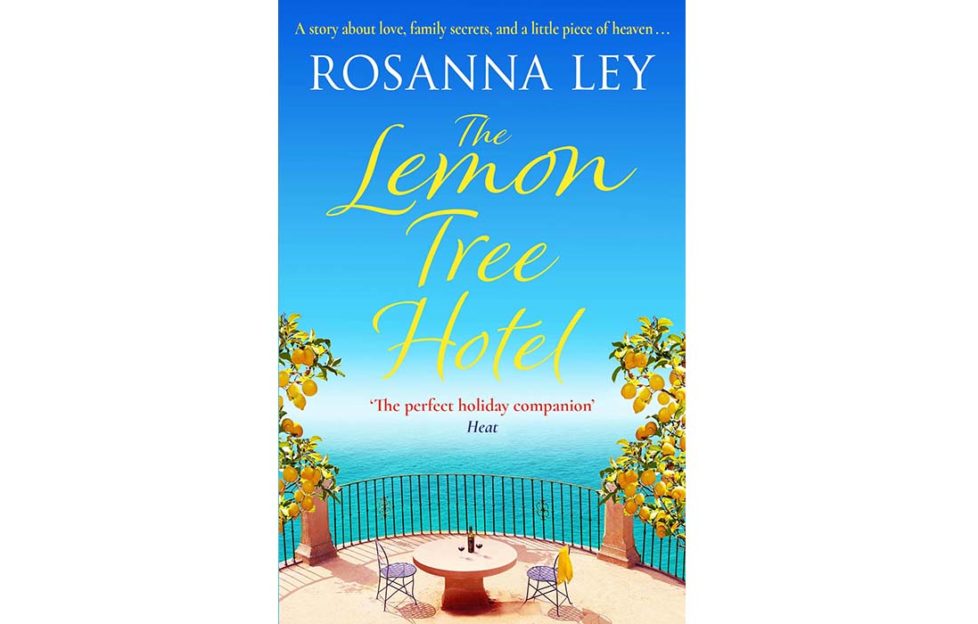 REVIEWED BY KAREN BYROM
When life gives you lemons, open a hotel…
Escape to the continent with Rosanna Ley's charming new novel for summer. The Lemon Tree Hotel follows the fortunes of three generations of women who own and run The Lemon Tree, a converted convent near the beautiful village of Vernazza in the Cinque Terre region of the Italian Riviera.
Chiara, the matriarch, has devoted her life to the hotel, even turning her back on love when young labourer Dante Rossi begged her to run away with him to a better life. Unable to leave her home and family, she stayed to marry Alonzo, the man her parents had chosen for her, but whom she could never truly love.
Fast forward 45 years and Chiara's daughter, Elene, runs the kitchens of The Lemon Tree Hotel, while granddaughter Isabella is front of house. The hotel is busy and popular with guests, but underneath, tensions simmer. Elene wants to modernise and upgrade. Chiara and Isabella prefer to keep things as they are.
Then two mysterious guests appear…
Chiara is shocked to discover that one of them is Dante, now a successful ice-cream parlour owner in England. She finds herself drawn to him again. But what will that mean for her marriage and her life in Italy?
Meanwhile, young German guest Ferdinand Bauer appears to be in Vernazza for a reason. His ageing father had been there as one of the occupying forces during the war, and Ferdinand is very interested to know if any of the nuns from the old convent are still around.
No, is the answer. Only old aunt Giovanna, who lived in the convent, but was not a nun. She now lives in a cottage in the hotel grounds, gentle and wise adviser to Chiara, Elene and Isabella.
Isabella and Ferdinand's friendship seems set to develop further – except that Isabella is sure Ferdinand is keeping secrets from her. What is his interest in Giovanna? Why is he so absorbed with a not-very-good painting that hangs in the hotel lobby? Until Isabella knows the truth, she will never fully trust him.
Family secrets, past and present, keep the suspense going in this atmospheric story
All three women are strong, likeable characters. Dante is handsome, Ferdinand is charming (though both are somewhat manipulative) but of the men, it's Elene's husband Silvio who is the real hero for me. Loving and supportive, he's there for Elene even when she is behaving badly to her mother and daughter, soothing her perceived wrongs while at the same time keeping the peace between three strong women.
Evocative prose adds to the novels charm. You can almost smell the lemons on the tree in the hotel grounds; taste the cornetti made by Elene for their guests' breakfasts, feast your eyes on the views as Isabella takes Ferdinand on a picturesque hike over the coastal hills. The beauty of Cinque Terre is observed in exquisite detail, and when the story takes us further, to Milan and to England's Dorset coast, author Rosanna Ley continues to paint pictures in words to bring these areas to life.
The story is told alternatively from Chiara, Elene and Isabella's point of view. As events draw to a conclusion, each woman must decide just what family loyalty means, and whether or not their future truly lies at The Lemon Tree Hotel.
The Lemon Tree Hotel by Rosanna Ley is published by Quercus in paperback, RRP £7.99, and available from Amazon
Read an exclusive short story by Rosanna Ley in this week's My Weekly (issue dated June 15, on sale June 11-17)
PLUS
There's a chance to win a copy of The Lemon Tree Hotel in the same issue…
 More romantic novels set in Italy…