Commodus | Simon Turney
---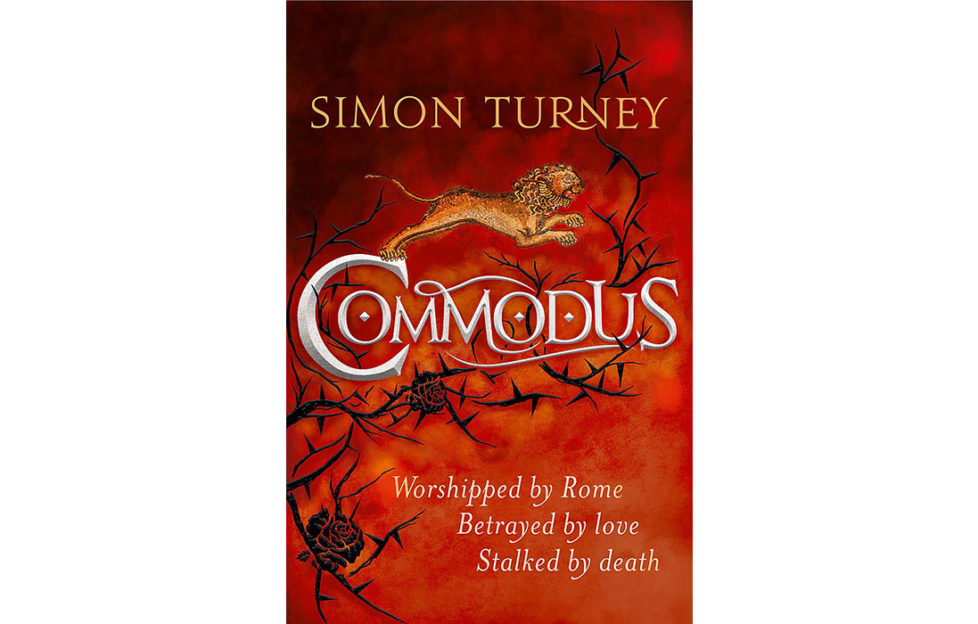 REVIEWED BY BARBARA BEATON
This well-researched historical read brings history to life through it's complex characters…
Rome is enjoying a period of stability and prosperity. The Empire's borders are growing, and there are two sons in the imperial succession for the first time in Rome's history. But all is not as it appears. Cracks are beginning to show. Two decades of war have taken their toll, and there are whispers of a sickness in the East. The Empire stands on the brink of true disaster, an age of gold giving way to one of iron and rust, a time of reason and strength sliding into hunger and pain.
The decline may yet be halted, though. One man tries to hold the fracturing empire together. To Rome, he is their emperor, their Hercules, their Commodus.
But Commodus is breaking up himself, and when the darkness grips, only one woman can hold him together. To Rome she was nothing. The plaything of the emperor. To Commodus, she was everything. She was Marcia.
Second in a series of books called The Damned Emperors – number one being Caligula – this book begins in Rome, AD 162, and is told from the point of view of Marcia, then just 4 years old and daughter of the seamstress of the Emperor Lucius Verus.
The story is preceded with a letter from Marcia, in which she tells the reader to consider this tale as her confession, opening the story with the lines: I was a bad Christian. I would have been a great Empress.
The opening chapter plunges the reader straight into a raging flood!
Escaping this flood is what brings Marcia into the royal palace, and the beginning of her childhood friendship with the younger Commodus, who grows up to become the Emperor blamed for the fall of the Roman Empire. As they grow up together, it becomes clear that Commodus suffers severe mood swings, possibly bipolar disorder, and Marcia is the only one who can keep him stable.
Marcia becomes a freedwoman – an odd term, as she was essentially the "property" of Roman nobility. The story takes us through her entire lifetime, from plague ravaged Rome, to being given as a mistress, like a gift, when she was barely fourteen (although at that age, Roman boys officially became "men"). As such, she learns the power she can have over men. All the time that she discovers the hold she has over her "master" she realises she loves Commodus and longs to be with him. She eventually becomes his mistress – and empress in all but name. The story ends in AD 192 with Commodus' death. Marcia is 35, outliving Commodus, who lived for 31 years, and reigned for 12.
Descriptive passages bring the streets of ancient Rome to life in all their pompous glory, sitting alongside the filth and poverty. Everyday life in Rome and its wider empire are described in clearly well researched detail. The gladiator scenes are well told, relating the harsh life and the view of them as commodities rather than "glamorous". War scenes also do not glorify war – just the opposite – but they do shed some light on how the well-organised and merciless Roman army were undefeated.
There is, however, little in the way of "action scenes" or "rollercoaster rides", so if you prefer lots of ups and downs and twists and turns in your novels, this might not be the one for you. But if you like a well-researched historical read with nuanced characters you grow with and learn to care about, then this is a good read.
Commodus by Simon Turney is published by Orion in HB, RRP £20, and available from Amazon
 More historical reads: