A Summer Reunion | Fanny Blake
---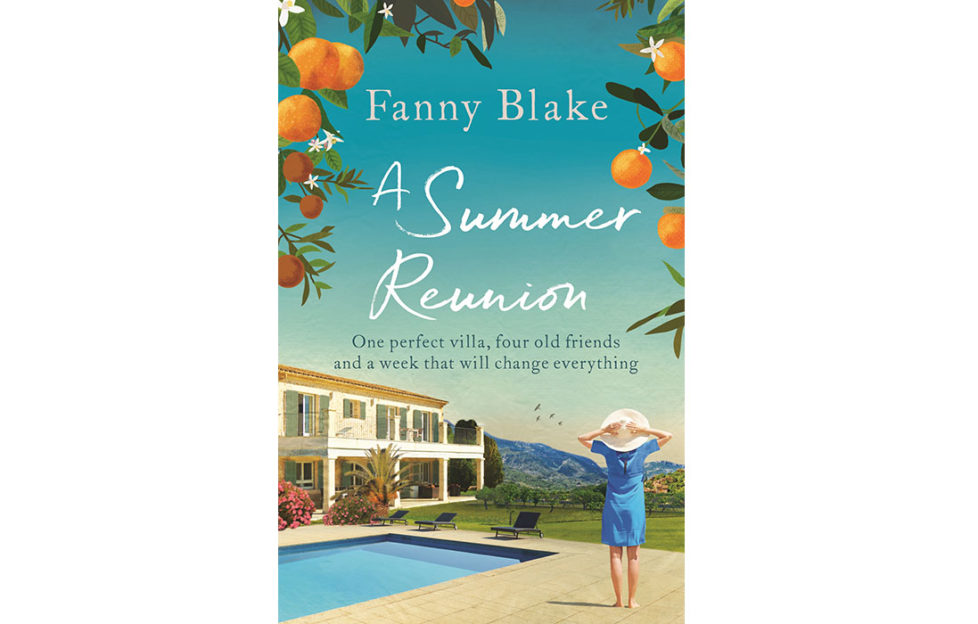 REVIEWED BY KAREN BYROM
There's trouble in Paradise when a reunion turns sour…
Amy, Linda, Kate and Jane were best friends at school. But their lives have taken them in different directions.
They're now all approaching 60, with very different lives. Jane's a successful doctor, Linda a librarian. Farmer's wife Kate has devoted herself to bringing up her family. Amy is a successful fabrics designer with a flourishing company.
At least it was flourishing, until she discovered her husband had been siphoning off funds to set up a new company with his mistress.
His betrayal leads Amy to reflect on past betrayals, in particular that of her teenage years when she was accused of lying and stealing, and expelled from school.
She knows either Linda, Kate or Jane set her up – and she decides it's time to find out which one it was.
So she invites the three women to spend a long weekend with her at her beautiful Spanish villa.
The others aren't keen to join her…
At first none wants to go. But each does feel the need of escape from her life. Kate feels taken for granted by her husband and grown-up children; facing redundancy, Linda fears taking time off work and leaving her aged aunt; more seriously, Jane is facing a disciplinary hearing at work – plus, an excursion to Spain gives her the excuse to meet up with her lover…
All are determined to keep their problems from each other – but inevitably as they look back together over their lives, secrets begin to surface. But will Amy discover the truth about the ultimate betrayal that changed her life? And will she be able to forgive and forget at last…
Fanny Black's writing captures the sunny atmosphere of the Mallorcan hills where the story is set, and the well-paced plot adds a real element of suspense, but the real strength of the story is in the characters.
It's so good to see mature women take centre stage in a novel of friendship and romance.  Fanny Blake is skilled at presenting the dilemmas women face at any age – Amy, Linda, Kate and Jane are all endearing characters with strengths and flaws that make them wholly human, and eminently likeable – even the one who is eventually uncovered as the guilty party.
In a satisfying ending, Amy finally gets resolution – but will the women's friendship go down with the sunny Mallorcan sun or survive to greet new dawns?
An enchanting read from a perceptive writer.
A Summer Reunion by Fanny Blake is published by Orion in paperback, RRP £7.99, and available from Amazon.
Don't miss…
There's  an exclusive short story by Fanny Blake in this week's My Weekly (issue dated June 22, on sale June 18-24) PLUS the chance to win a free copy of A Summer Reunion.
More like this: