The Lost Girls of Paris | Pam Jenoff
---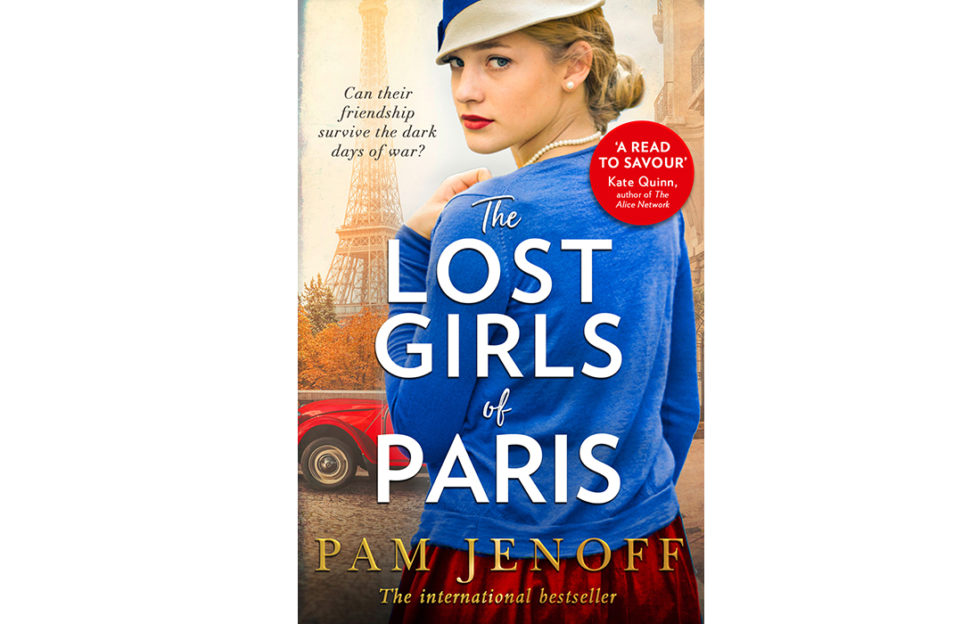 REVIEWED BY KAREN BYROM
The heroines of D-Day…
It's 1944, and as Britain and her allies prepare for the next offensive against their wartime enemies, single mother Marie sends her little daughter to safety in Norfolk while she carries on her war work in London.
Then she is approached by Eleanor Trigg, the woman who has been put in charge of the recruitment of females for the Special Operations Executive. Soon Marie, who is already fluent in French, is being trained as a wireless operator. During her training she meets young women like herself. Then one by one they disappear to France. Their mission is to send back intelligence about the enemy and to relay instructions to the spies working with the French resistance to sabotage the Germans' war efforts.
Soon it will be Marie's turn to go. And though she worries about her little daughter left behind, she knows she must do her duty to her country.
In France, she meets legendary leader of the Resistance, Vesper, and is soon caught up not just in relaying messages but actively spying. For she will do anything for her country… and for Vesper…
One year after the war, Grace, a young US widow working in New York stumbles across a suitcase full of photographs of young women. Who are they? What is their connection to the suitcase's owner, the late Eleanor Trigg?
Where is Marie and her friends now?
Grace sets out to solve the mystery of what has happened to the women she comes to think of as the lost girls – for it soon becomes apparent that they all disappeared in France around D-Day, never to be seen again.
What became of Marie and her friends? Is Eleanor's death connected to the disappearance of the girls? And in solving the mystery, can Grace lay her own war-time demons to rest.
Based on the true-life tales of the brave young women who were flown into France to help prepare the country for the D-Day Landings, The Lost Girls of Paris is an enthralling, sometimes heartbreaking story. Told from the point of the view of the three women involved – Marie, Eleanor and Grace – you'll gasp at their bravery and pray for their safety as each battles in her own way to make the world a safer place for everyone.
The Lost Girls of Paris by Pam Jenoff is published by HQ in paperback, RRP £7.99, and available from Amazon
Read more wartime novel reviews: