Judy Murray's No-Bake Strawberry Cheesecake
---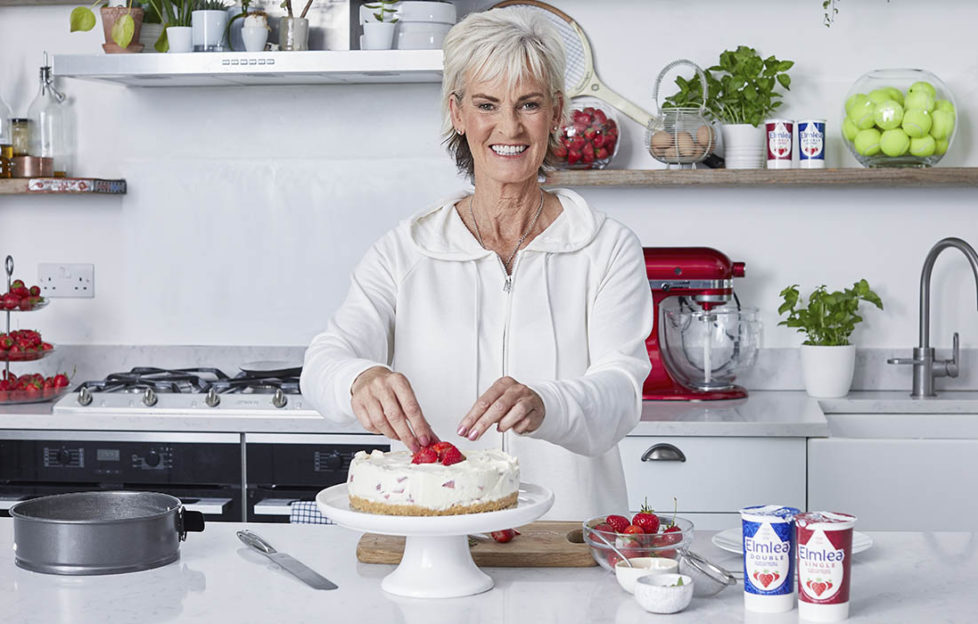 "There's always room to be more creative in the kitchen as well as on the court and that's where my no-bake strawberry cheesecake comes in. With its creamy taste and velvety texture, it's a born winner – just like us Murrays."
Elmlea's #DoMoreThanPour recipe tutorials will run until July 15, 2019 across social media. To vote for your favourite celebrity serve, use the hashtags #TeamJudy, #TeamJamie, #TeamRoman and #DoMoreThanPour. Keep a close eye on who's winning by following Elmlea's Facebook and Instagram pages.
Judy shows us how…
For the base: Grease and line a 20cm loose-bottomed springform tin with parchment.
Blend the biscuits in a food processor or bash with a rolling pin until they resemble a fine crumb.
Mix in the sunflower spread and tip into the tin, pressing down evenly. Chill in the freezer for 10min to set.
For the filling: Whisk together the Elmlea Double, cream cheese, icing sugar and vanilla bean paste until stiff and a spoon stands up vertically in the mix.
Fold through the chopped strawberries and pour on top of the biscuit base.
Smooth the top with the back of a spoon and cover and chill in the fridge for 2hrs or until set.
Remove from the tin and decorate with strawberries. Dust lightly with icing sugar to serve.