Come Back For Me | Heidi Perks
---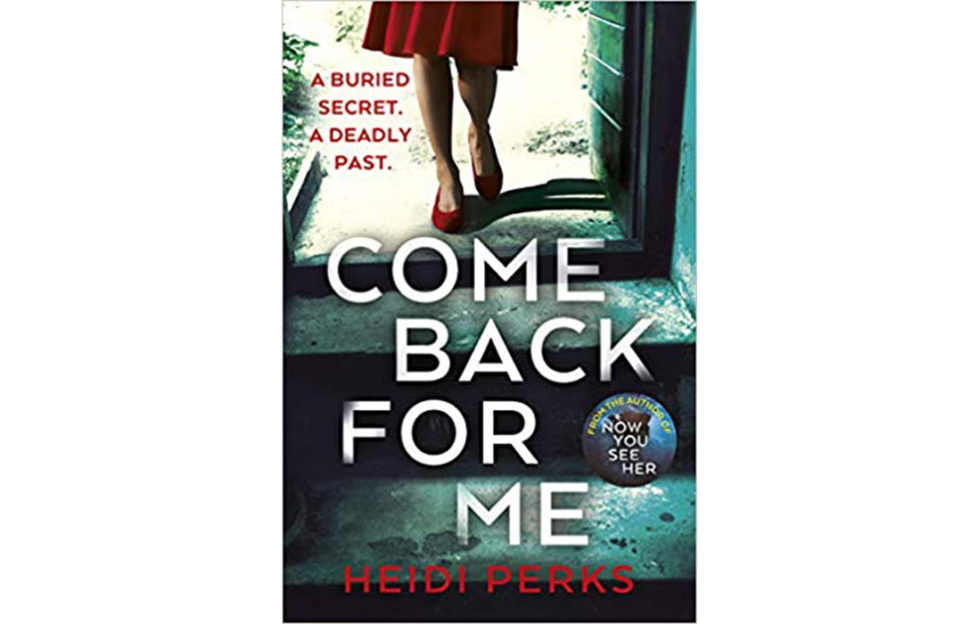 REVIEWED BY BARBARA BEATON
When a body is found, Stella knows she must return to the place where she grew up…
A shocking discovery. An island wrapped in secrets.
A tiny island community is stunned by the discovery of a long-buried body.
For Stella Harvey, the news is doubly shocking: the body was found in the garden of her childhood home.
The home her family fled without explanation twenty-five years ago.
Now, questioning her past and desperate to unearth the truth, Stella returns to the isolated Dorset island. But she quickly finds that the community she left isn't as welcoming as she remembers – and that people in it will go to any length to protect their secrets.
But one thing rings true… You can't bury the truth forever.
Family secrets and a shocking conclusion…
The story telling alternates between 1993 when Stella is a child living on the island, and the present day when she sees a news report that a body has been discovered in the garden of the house where she grew up. Was this what made her family leave the island so suddenly? Stella goes back to the island, determined to discover the truth – but some things are perhaps better left buried.
The author has an easy writing style yet with very atmospheric description, making for a real page-turner of a family drama that lays bare the convoluted guilt trips family members lay on each other. Bit by bit the skeletons in the family closet are brought to light as the plot twists and turns to its dramatic and unexpected conclusion.
For me, the denouement dragged a little, and the pace is slow in the beginning, but I felt the mystery unfolded at an enjoyable rate – a good read, and certainly a more than satisfying second novel for this skilled author. Like her first novel, this will make a great movie some day.
Come Back For Me by Heidi Perks is published by Century in HB, RRP £12.99, and available from Amazon
 You may also enjoy: