Make Your Garden Furniture Look Like New – Without Spending A Fortune!
---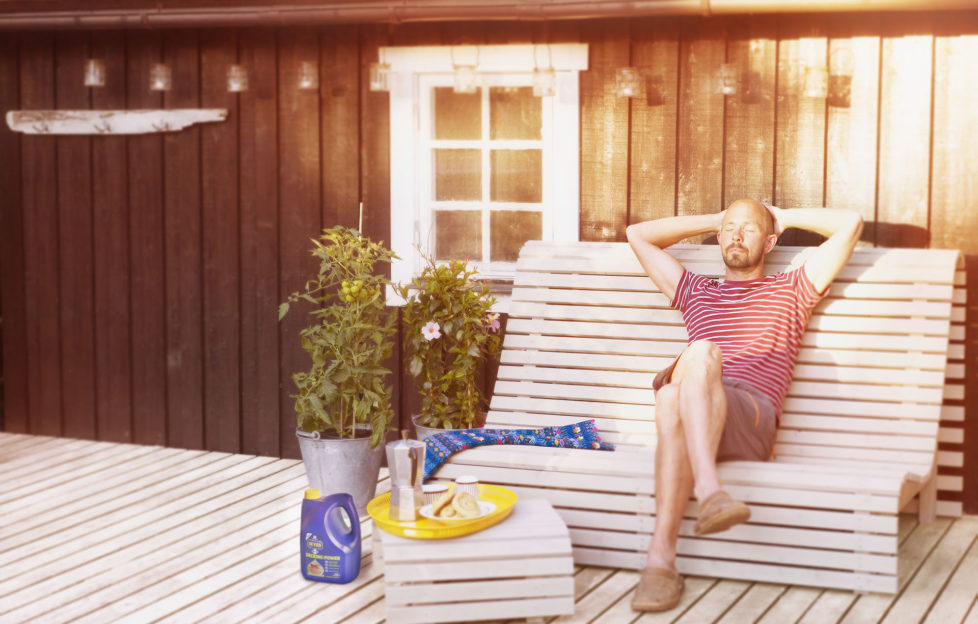 There are so many ways you can update your outside space without the mayhem or expense of a complete redesign, which can not only be costly but time consuming. We've created a handy guide on getting you garden proud, with minimal cost to you.
The Great British summer weather can be unpredictable. You can be basking in glorious sunshine one day and then torrential rain the next. This damp and warm weather can create an optimum environment for nasties like mould and bacteria to form. This comes after a study into garden hygiene by Dr Lisa Ackerly, actually showed that a garden table can be just as dirty as a bin lid!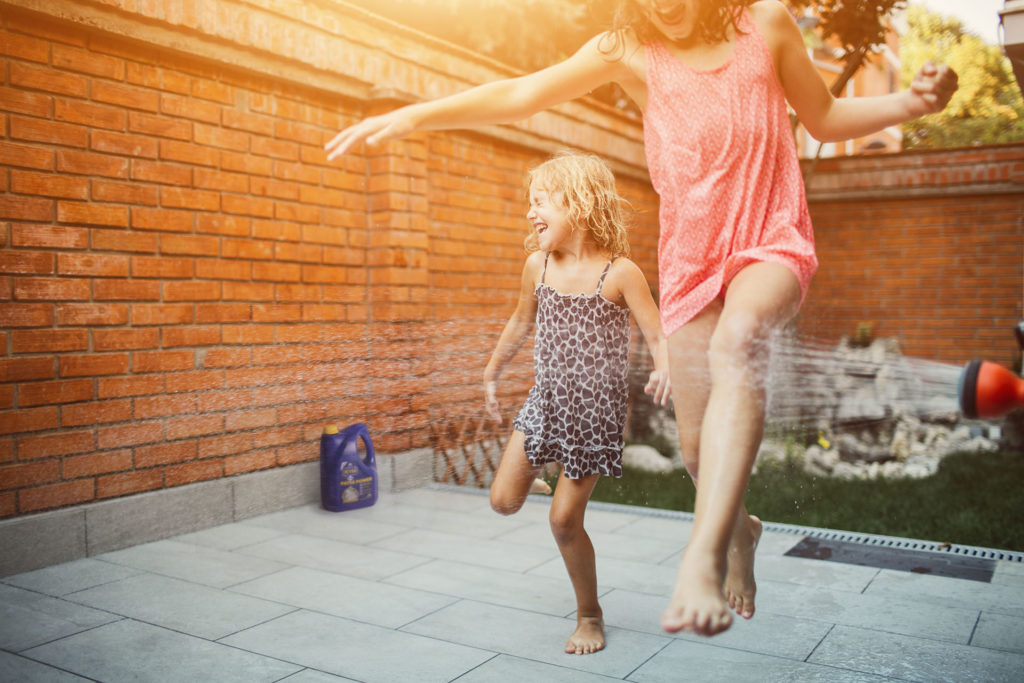 1 The Big Clean
Start by giving your garden a Marie Kondo declutter, is the broken hosepipe bringing you joy? Didn't think so. Bin it. Tidy up fallen leaves, outdoor toys, dead branches and litter that has landed in your garden.
Next, mow the lawn and sweep your gravel. The changing season means your plants and flowers could do with a little TLC. Pull out weeds from flower beds and trim the hedges too. Now think about investing in some more plants, pots and flowers. The colour palette of the season in gardening is jewel tones.
2 Your Maintenance Mantra
Repeat after us: 'I will clean my garden table before and after use. Every time. By doing this, I am protecting my family against illness and prolonging the life of my furniture'.
We cannot stress enough the importance of cleaning your garden table properly. A survey conducted by Jeyes found that as many as one in five got ill from food prepared, eaten or cooked outside. Combat the threat of getting sick by using a hardy all purpose cleaner, like Jeyes Fluid Multi-Purpose Disinfectant.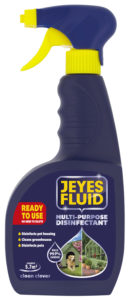 Jeyes Multi – Purpose Disinfectant Spray is available from B&Q, Waitrose and Homebase for £3.95.
3 Bring Inside
The Great British summer weather can be unpredictable. You can be basking in glorious sunshine one day and then torrential rain the next. This can have read adverse effects on your garden furniture. So it's good to know what items require what action.
If in your garden you have fabric cushions or anything cotton, bring them in after use. The sun can lighten fabrics and your once bold print is looking a little lack lustre. Try to move cushions and indeed furniture around to avoid the sun's damaging rays. A brilliant DIY tool to spruce up dull colour would be to use Dylon machine Dye Pod. It can be used on most cushion materials (cotton, viscose, linen, canvas and ramie), a great solution to the make do and mend era. We suggest using fresh orange for that burst of bold colour to make your garden POP!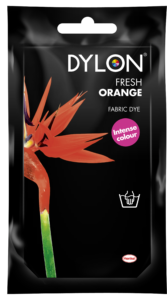 Dylon machine Dye Pod 350g is £3.50 and available from Wilko, Hobby Craft and Dunhelm.
4 Cover your Bits
When covering your garden furniture you should leave enough room for circulation which will help prevent mould. A handy tip to prevent this is is to leave the bottom half of a parasol pole underneath the cover which will also create a run off effect for rain water.
5 End of Season To Do List
At the end of the usable season, it's imperative that measures should be taken to protect your furniture.
Teak oil will shield wooden furniture from the elements and keep it looking like new. Using a rag, apply the oil, rubbing it in gently and following the grain. You can add more than one coat of oil. Cover for when not in use
Do a post season inspection for rust on your metal furniture. If you find rust, run a wire brush over the spots or scrub with sandpaper. Repaint with a clear metal varnish, giving a new look and glow.