Someone We Know | Shari Lapena
---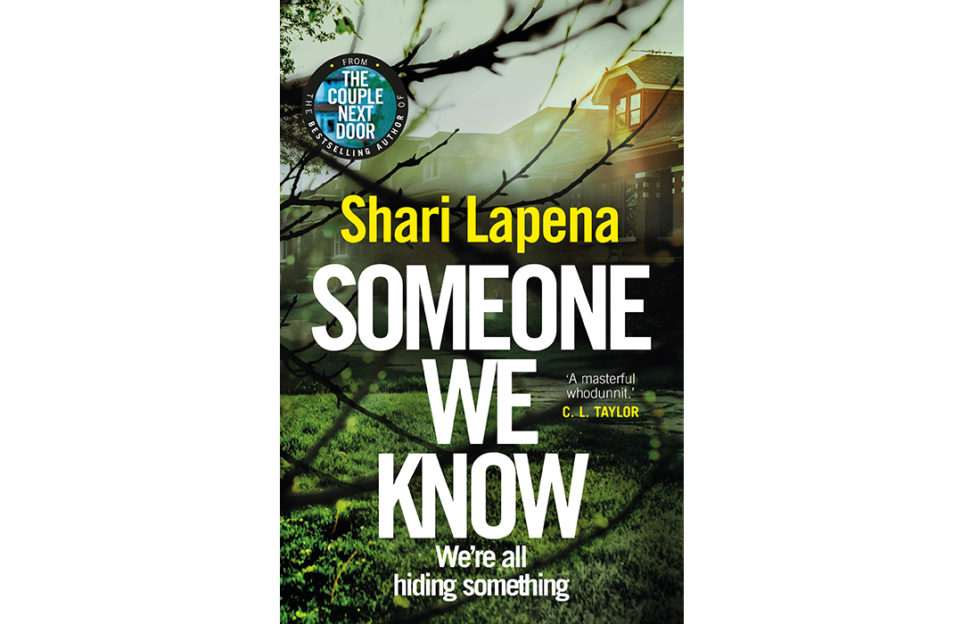 REVIEWED BY KAREN BYROM
How well do you know your neighbours?
Ooh! I've been waiting for the new Shari Lapena – ever since I read The Couple Next Door I've been a fan of this thriller author.
Someone We Know doesn't disappoint. After diverging to a country hotel and a classic detective story with An Unwanted Guest, the author has returned to her more familiar setting of leafy suburbia where dark secrets lurk behind closed doors and neighbours often know more than they are prepared to say.
The story opens with a mother's discovery that her son has been breaking into neighbours' houses and tampering with their emails.
Horrified, she lets the neighbours know via an anonymous letter, so they can protect their emails. She hopes that will be the end of the matter. After all, her son had protested it was just a joke.
But it's not so funny when the young woman who lives in one of the houses where he trespassed is found dead in a lake a few miles away.
Secrets and lies
Suspicion immediately falls on her husband, but with neither motive nor opportunity, the police are forced to cast their net wider, and soon various males in the neighbourhood find themselves under investigation, to the horror of their wives and mothers.
Each man, each boy is hiding something; each wife, each mother is determined to protect her menfolk. But just what lengths will they all go to, to keep their secrets safe?
Expert plotting and perfect pacing keeps the tension racked high in this story. Characters are drawn in shades of dark and light, some more likeable than others; all very believable; all perhaps capable of murder…
And the denouement, when it comes, will leave you gasping.
I'd certainly give this one five stars!
 Someone We Know by Shari Lapena is published by Bantam Press in hardback on July 25, RRP £12.99, and available from Amazon.
More Thrilling Books