The Traveller's Guide to Holiday Health
---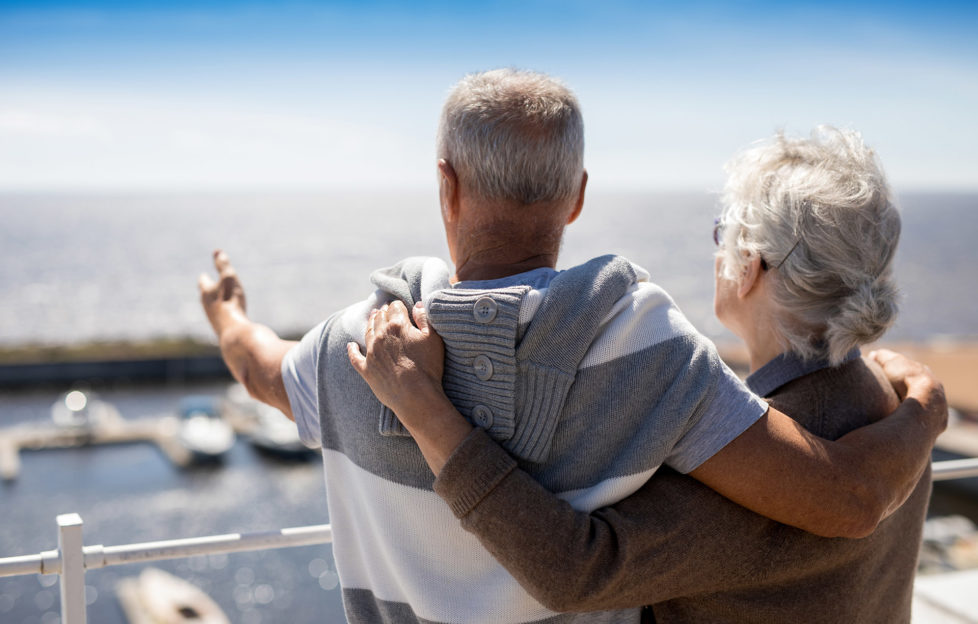 Pic: iStockphoto
Booking holidays is the perfect way to spend summer, whether abroad or here in the UK, and a recent survey reported that 86% of Britons took a holiday in 2018. With holiday season now in full swing it is a crucial time to focus on holiday health, ensuring that we are well for our travels wherever we may be going.
LloydsPharmacy Pharmacist Matt Courtney-Smith offers his advice for staying well whilst you travel, no matter where you're going or what type of holiday you're off on. From backpacking holidays to a romantic cruise to family fun, we have you covered.
Best for Backpackers
Backpacking holidays are popular amongst young people and usually involve visiting a number of different countries to experience new cultures, whilst utilising public transport and affordable accommodation such as hostels. These holidays are great for having unique experiences and meeting new people; however, there are certain precautions you should take when backpacking, particularly if you are visiting popular destinations such as Southeast Asia or Central and South America.
Top Tip: Check what vaccinations you will need before travelling
Matt advises: "You may need vaccinations before you travel depending on which country you are visiting. You may be at more risk of some diseases if you are travelling in rural areas, backpacking or staying in hostels, and are at an increased risk if you have long-term health conditions. You should speak to your GP for advice about travel vaccinations you might require before your holiday. Some of these are available for free on the NHS, such as polio and cholera, but you will have to pay for others, such as rabies and yellow fever, the cost of which will depend on the vaccinations you need for the country you are visiting.
"The NHS have a website, Fit For Travel, which provides up to date advice on risks and vaccination guidelines for countries across the globe." 
Couples Cruise
Cruises are a great holiday option for those who want to experience a number of places whilst still having the luxury of food and drink, entertainment and sleeping facilities all in one place. However, with unpredictable tides and the unfamiliar motion of a ship, cruises can be a nightmare for those who experience seasickness.
Top Tip: Sit towards the middle of the boat to reduce feelings of nausea
Matt recommends: "Travel sickness is common and there are a number of things you can do to help manage your symptoms. You can minimise motion, which is often the cause of travel sickness, by sitting in the front seat of a car or the middle of a boat. You can also help to reduce nausea by breathing in fresh air, therefore you should take regular breaks if driving a long distance. Opening car windows is another good way to circulate fresh air through the vehicle. You can speak to a pharmacist about medications that help with motion sickness, such as LloydsPharmacy Travel Sickness Tablets that help to relieve nausea and vertigo associated with travel sickness." 
Hiking Holidays
Walking holidays are a great way to meet new people and are the perfect way to see your favourite destination up close at a relaxed pace. Whether you're hiking at home or abroad in hotspots such as Japan, Peru and Ethiopia you need to be aware of tick bites.
Top Tip: Be wary of ticks in woodland areas with tall grass
Matt says: "Ticks are found in woodland areas and overgrown fields which can be found in most countries. They often attach themselves to the skin and bite in warm, moist areas such as groin or armpit. The bite itself is often itchy and causes redness on the surrounding skin.  Although usually harmless, ticks may carry conditions such as lyme disease and African tick-borne fever so it is important to avoid bites when possible, particularly if you are travelling abroad.
"Tick bites are not usually painful and you may be unaware that you have been bitten. They can cause swelling, itchiness and bruising and appear as a small red lump on the skin.
"Ticks often remain attached to the skin and should be removed carefully with a pair of fine-tipped tweezers. Grip the tick as close to the skin as possible and pull steadily away from the skin. The area should then be washed with soap and water and an antiseptic cream applied to the skin around the bite to reduce itching." 
Family Fun
Family holidays are popular during the summer, with most people heading to nearby European destinations such as Spain, Portugal and Greece to enjoy the sunny weather. The excitement of being on holiday, along with navigating an unfamiliar environment can make accidents more likely, and young children in particular may be more likely to experience a minor injury whilst they are away.
Top Tip: Research what healthcare services are available and be sure that all travellers have insurance before you go away
"The majority of countries will have universal healthcare and you will have access to the health service you require should you fall ill. For minor ailments, most countries will have local pharmacies who will be able to provide advice and products. You may wish to look up which pharmacy brands are most reputable in the country you are travelling to, as so you know what to look out for.
" If you fall ill whilst travelling within the European Union, your healthcare is likely to be covered by your European Health Insurance Card (EHIC) if you are using one. This gives you the right to access state-provided healthcare for free or at a lower cost. If you fall ill in a country outside of the EU, you may need to pay for healthcare depending on the treatment you require. It is always advisable to purchase travel insurance before travelling abroad, which covers medical costs too." 
Budget Breaks
Budget breaks are another popular holiday option, usually including flights, accommodation and sometimes food, and drink as part of a reasonably priced package (usually under £300). Popular destinations for budget breaks include Spain and the Canary Islands, including Lanzarote and Gran Canaria. With buffets being the food of choice for the majority of budget breaks, it is important to be vigilant when filling up your plate, being sure that the food has not been left out for too long and has been prepared correctly.
Top Tip: Pack rehydration sachets to help treat travel tummy should you experience it
Matt explains: "Diarrhoea is one of the most common illnesses to experience when travelling, so much so that you may have heard it referred to as 'Travellers' Diarrhoea'. It can be caused by a number of germs, the most common being E.coli and Salmonella (found in contaminated foods). It can also be caused by a parasite such as Giardia, which is found in contaminated water.
"Salts and fluids that are essential to the body's healthy functioning are lost when individuals experience diarrhoea. Therefore, it is very important to replace these by drinking plenty of water and also taking rehydration sachets, such as Lloyds Pharmacy Rehydration Sachets, which replace these lost salts and electrolytes."