Gifts For Brain Tumour Awareness
---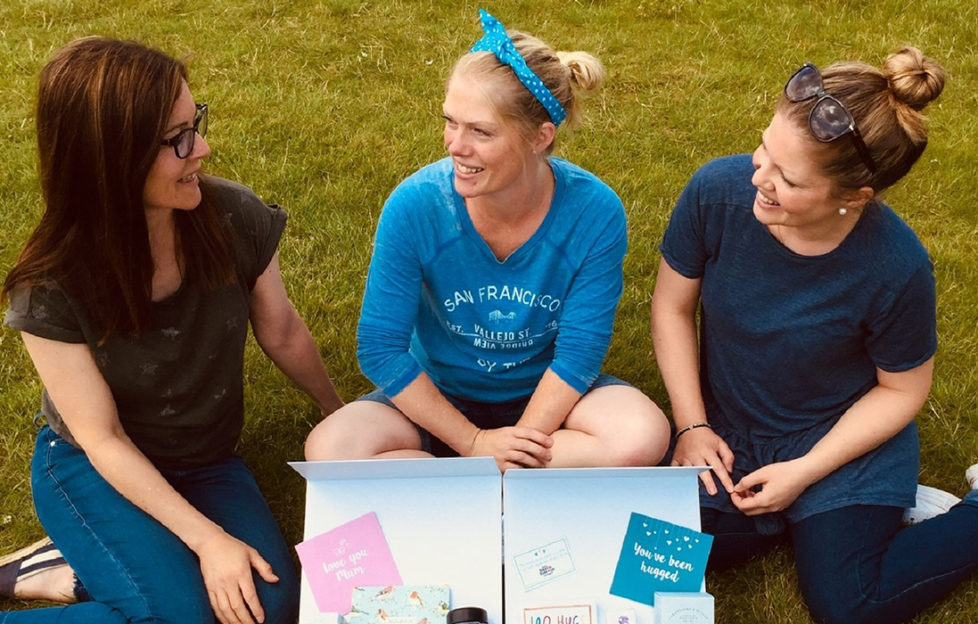 Sisters Anna Peters, Lucy Ambler and Sophie Morris were inspired to launch online gifting company Box of Hugs while their mother, Jane Peters, was going through treatment for a brain tumour.
Now the sisters, in partnership with The Brain Tumour Charity, have unveiled two new 'Jane's Brain Box' gifts to celebrate their mum's recovery.
The sisters' mum, Jane (71) from Oxfordshire, collapsed eight years ago. She had two tumours on her brain – one the size of an orange.
Difficult to find appropriate gifts
The sisters spent many hours together while their mum was in treatment. During this time they realised how difficult it was to send appropriate 'thinking of you' gifts.
Their mum had the tumour removed and, in time, made a good recovery.
Inspired by their chats, and realising life is short, the three sisters quit their jobs. They launched Box of Hugs – an online gifting company that enables people to send thoughtful gifts in the post.
Sophie Morris (38), from Oxford, said,  "We're completely in awe of our mum. She's made an amazing recovery, despite being left with epilepsy and other side effects.
These problems have certainly not got in the way of her enjoying life. She now runs every morning, walks twice a day and volunteers in a charity shop. She is always there to help neighbours, too, whether it's painting walls or tackling overgrown wisteria!
"The push we needed"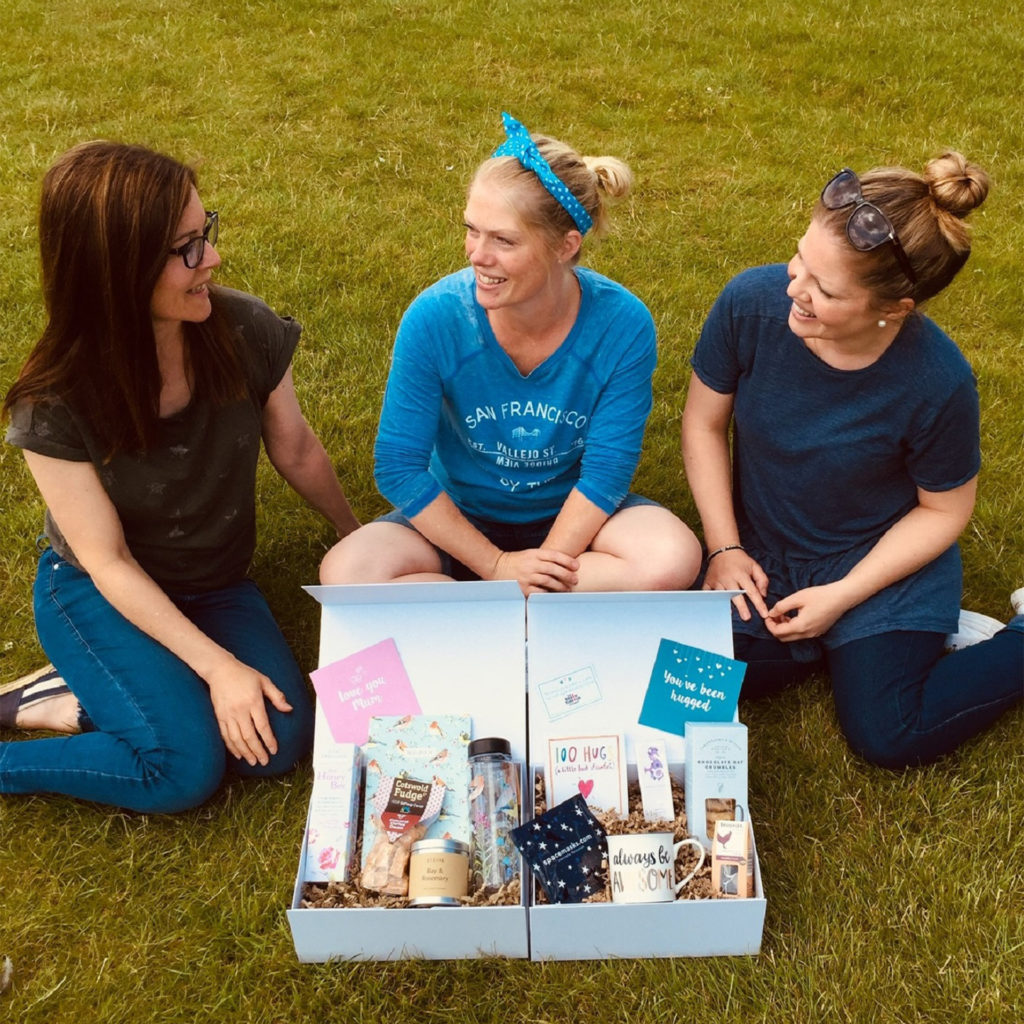 Sophie continued, "We always knew we wanted to do something to show our appreciation to the surgeon and medical staff that saved Mum. It was just a matter of time. Box of Hugs was our first step.
"Mum gave us the push we needed to run a family business together. It's meant our family's closer than ever before. Now we have this platform, we want to use it to raise money for The Brain Tumour Charity to thank everyone who helped our mum, and help more people affected by the illness.
"We're lucky, we've still got our mum. We want to make sure others get to keep theirs too!"
Two boxes, or create your own
There are two Jane's Brain Box gifts to choose from. For every gift purchased Box of Hugs will donate £2 to The Brain Tumour Charity. Shoppers also have the option to add a £2 donation to their bespoke create-your- own box, choosing from dozens of gift items including socks and vegan chocolate.
● Gardeners Delight Box of Hugs, £40.50: Garden Birds water bottle, Garden Birds notebook, Julie Dodsworth Honey Bee Hand Cream, Bay and Rosemary St Eval Candle, Cotswold Fudge Company fudge, and 100 Hugs book.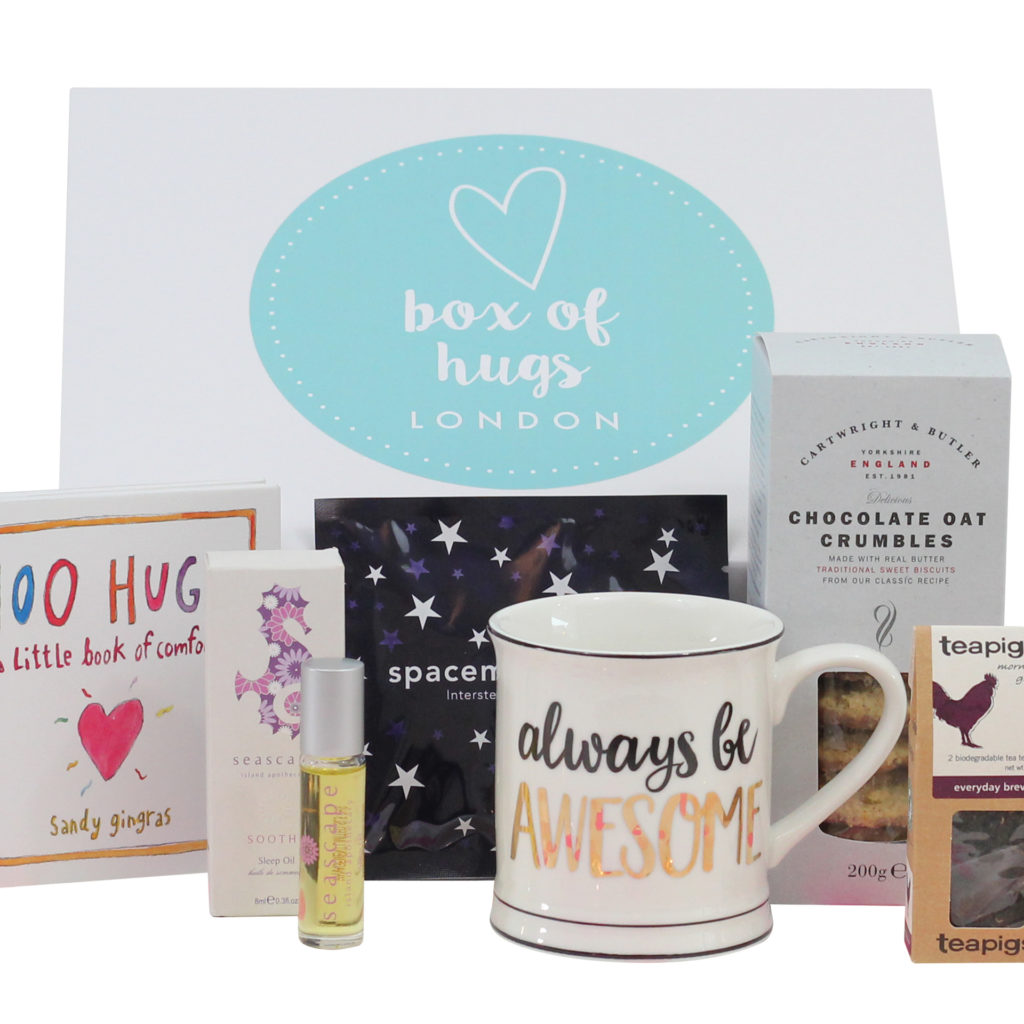 ● Me-Time Box of Hugs, £40.50: Always Be Awesome mug, Cartwright and Butler Oat Crumbles, Teapigs tea temples, Seascape sleep oil, Spacemask, and 100 Hugs book.
More information on Box Of Hugs