Second Time Lucky
---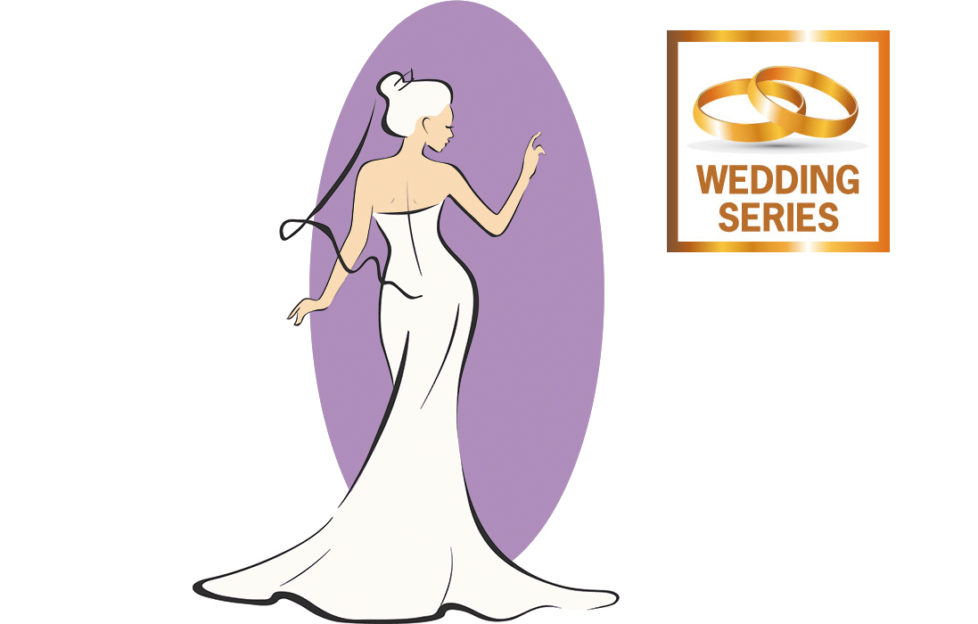 Pic: Istockphoto
I had learned from my mistakes and was ready to embrace happiness
I'd stopped in despair for a quick coffee break when the brainwave hit me. Before I could change my mind, I picked up my mobile and dialled.
"Do you still have my wedding dress, Mum?" I asked when she answered, not even pausing for hellos.
"What on earth, Connie?" She sounded impatient. No doubt she'd been in the middle of baking, as she always was on a Saturday afternoon. "Why are you asking about that?"
I'd thought she was being daft when she'd prised it from my clutches after my divorce. I'd planned on donating it to a charity shop, but she had rescued it, claiming it for the wardrobe in her spare bedroom that housed a family collection of special outfits.
Her bout of sentimentality might just save me from the prospect of having to stand up in front of my nearest and dearest in my underwear.
Just as long as she'd kept it, of course.
"Well, as you know," I started, knowing she wasn't going to like it, "I'm getting married again in two weeks…"
"You can't possibly be thinking of wearing that dress. You just can't."
"Why not?"
I heard a heavy sigh down the line, and imagined her running a floured hand through her hair – streaking it with dusty white in the process.
It has to be bad luck, or something. I mean, look how the last wedding ended
"I'm sure there's some sort of rule against it. It has to be bad luck, or something. I mean, look how the last wedding ended. You don't want to tempt fate, do you?"
Mum was into signs and omens in a big way. She was convinced when I left Jack that our misfortune was down to the fact my chief bridesmaid had worn green. In reality, it had had more with the fact the groom and I hadn't discussed priorities before the big day.
He'd wanted children. I'd wanted to concentrate on my career.
That's quite a big thing to discover you have a difference of opinion over. It can blow up in your face in spectacular style, as Jack and I had discovered.
"I thought you were going shopping today. Haven't you found anything? You should have let me come with you."
"I've looked everywhere, Mum," I told her truthfully. "And whatever I've tried on just isn't a patch on the dress I wore last time."
"But, Connie…"
"Do you still have it, Mum?"
"Yes."
---
I left my coffee half drunk and rushed straight round to Mum's.
"It's upstairs," she told me. "With mine and your sister's. Come with me – you can try it on."
I could tell by the look in her eye that she hoped it wouldn't still fit.
She was out of luck. It was a bit tight across my boobs, and I'd probably have to buy some magic knickers to keep my tummy in, but even ten years later I still felt a million dollars in it.
Despite Mum's concerns, I knew this was the right thing.
"Thanks, Mum." I kissed her on the cheek and gave her a quick hug. "It will all be fine. I promise."
I might be wearing the same dress. I might be getting married in the same venue. But the important thing was that this time, I'd take the trouble to make sure that we both wanted the same things. And I couldn't wait to start a new chapter with the man I loved.
"It's just not appropriate to wear the same dress for a second marriage as you wore for your first." Mum's voice trailed after me as I left with my prize in a zipped carrier and headed for the dry cleaners.
---
My groom was waiting when I arrived at the registry office.
"You look beautiful," he whispered, leaning closer for a kiss. "Do I recognise the dress?"
I nodded.
"How's the bump today?" His hand rested on my tummy for a moment.
There was no way I was going to risk a second divorce. This time, everything had been agreed. After my initial maternity leave, he would stay at home with our child – and I would carry on climbing the career ladder.
"The bump's fine." I smiled.
Mum was wrong. I wasn't repeating my mistakes.
Despite getting married in the same venue, wearing the same dress, and making my vows with the same man, this was going to be second time lucky for Jack and me.
More wedding stories