Whole Cherry Tomato and Basil Pasta with Griddled Chicken
---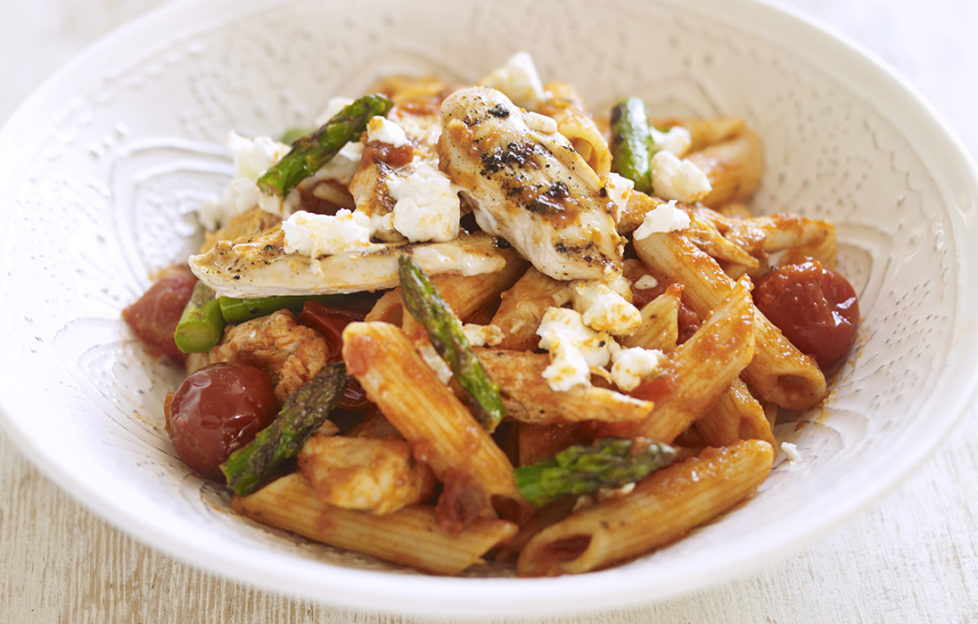 For a mid-week meal, this is definitely a winner! Quick, delicious and so easy to make!
Serves: 4 
Preparation time: 10min
Cooking time: 20min 
Cut the asparagus into bite sized pieces, season well and toss with half the olive oil. Heat a griddle pan over high heat and add the asparagus. Cook for a few minutes, until lightly charred, then turn and cook the other side. Remove and set to one side.
Toss the chicken in the remaining oil and season well. Place on the griddle pan and cook for 4-6min until char lines appear on the underside and the chicken comes away from the pan easily. Turn, and cook the other side until cooked through.
While the chicken is cooking, add the pasta to a pan of boiling salted water. Cook as per pack instructions and drain. Add the Tomato and Basil Sauce and asparagus to the pasta and mix together.
Serve topped with the chicken and goats' cheese.