Rhubarb Fool With Puff Pastry Soldiers
---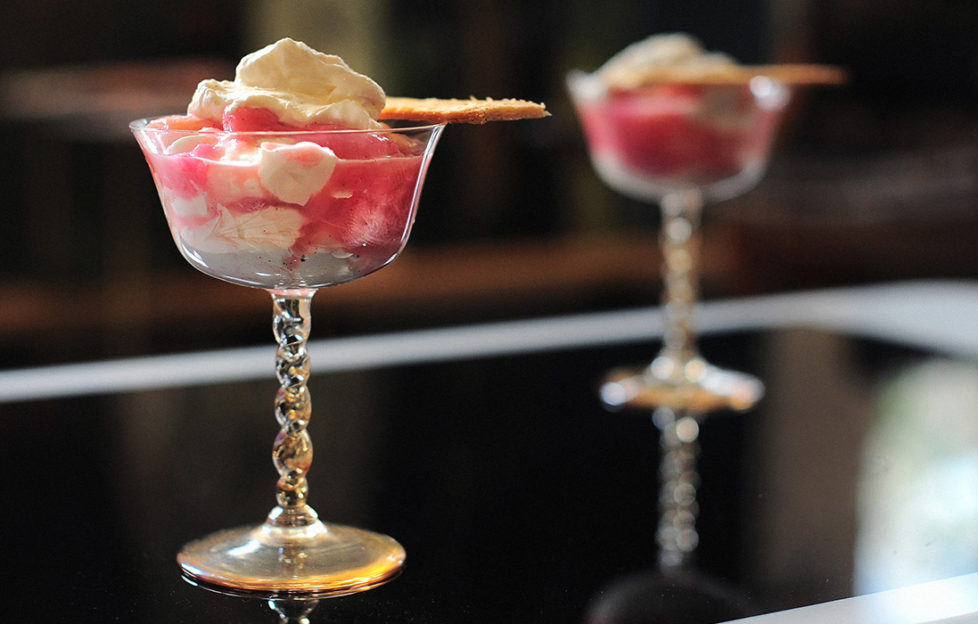 Masterchef regular and Michelin-starred Pied a Terre founder David Moore has 30 years experience in the hospitality industry. This rhubarb fool, created by David, has appeared on the Pied a Terre menu and remains a firm favourite with fans – and with David himself!
Serves 4 minimum
Preparation time: 25min
Cooking time: 25min
Place rhubarb in a pan with a lid. Add the vanilla, caster sugar and a splash of water. Cook over a gentle heat, stirring occasionally, until the rhubarb is soft and collapsed. This should take about 10min. Then set aside to cool.
Preheat oven to 180°C. Take a 10cm slice of pastry and sandwich it between layers of buttered parchment paper. Then sandwich the parchment between two baking trays and bake for 12-14min – the pastry should be golden in colour. If not, give it a bit more time. Set aside to cool, then slice into pastry soldiers.
Whisk the double cream and icing sugar until nicely thickened (if over-beaten, add a little more cream to loosen). Fold through the Greek yogurt (3tbsp is just a guide) and a couple of spoons of rhubarb and the juices into the whisked cream to give colour and flavour.
Spoon the fruity cream into a glass, then add a layer of rhubarb, then alternate so that you end up with pretty loose layers.
If not serving the rhubarb fool immediately, chill.  Just before serving, add your pastry soldiers on the side.