The Girl At The Window | Rowan Coleman
---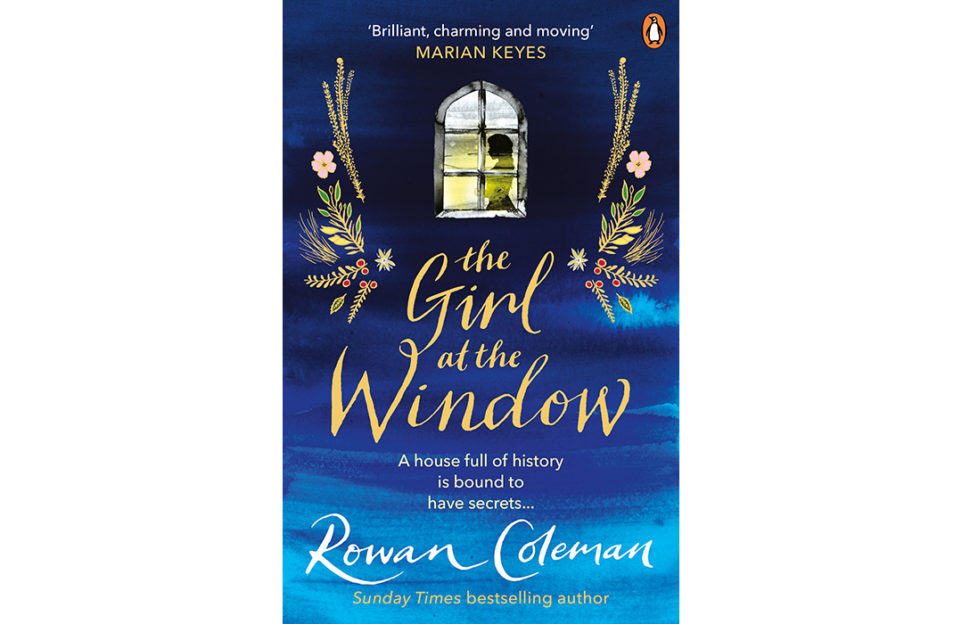 REVIEWED BY KAREN BYROM
Old ghosts are laid to rest in a fictional mystery set in a real-life Yorkshire mansion…
The setting for The Girl at the Window is Ponden Hall, where ghostly knockings at a window provided real-life inspiration for Emily Bronte's passionate romance Wuthering Heights.
Now, nearly 200 years later, Trudy Heaton is returning to the home where she grew up.
She, too, is haunted, by thoughts of her beloved husband Abe. A doctor, he'd been doing humanitarian work when his helicopter crashed in thick jungle. He has been missing for so long now that Trudy has accepted he is dead. Only her young son Will is steadfast in his refusal to accept that his beloved father could be gone for good.
Trudy finds her old home in a state of disrepair – all its treasures, including its library, have been sold off, and the house will go next, unless she can save it.
As she and her eccentric mother set out to save Will's inheritance, Trudy stumbles across a letter and an old, old diary. It tells the story of a girl, Agnes Heaton, born long before Emily Bronte.
Was it her ghost that inspired Wuthering Heights? And could she have inspired another novel by Emily? One that was never published? The letter seems to suggest, so. But where can the manuscript be?
Will the truth come out?
As the novel progresses, Agnes's story unfolds in tandem with Trudy's as she delves into the mystery with the assistance of local architect Marcus, another Bronte afficiando, whose own library of books is equal to the one that graced Ponden Hall.
As the truth of what happened to Agnes comes ever closer, the ghosts of Ponden Hall become ever more restless – can Trudy finally lay them to rest and find peace for her own grieving heart?
Atmospheric and suspenseful, The Girl at the Window is a haunting, lyrical read, perfect for fans of contemporary romance and mystery, as well as Emily Bronte and Gothic romance afficiandos!
The Girl at the Window is published by Ebury Press in paperback, RRP £7.99, and available from Amazon
More mystery and romance