Q&A with author Alice Peterson
---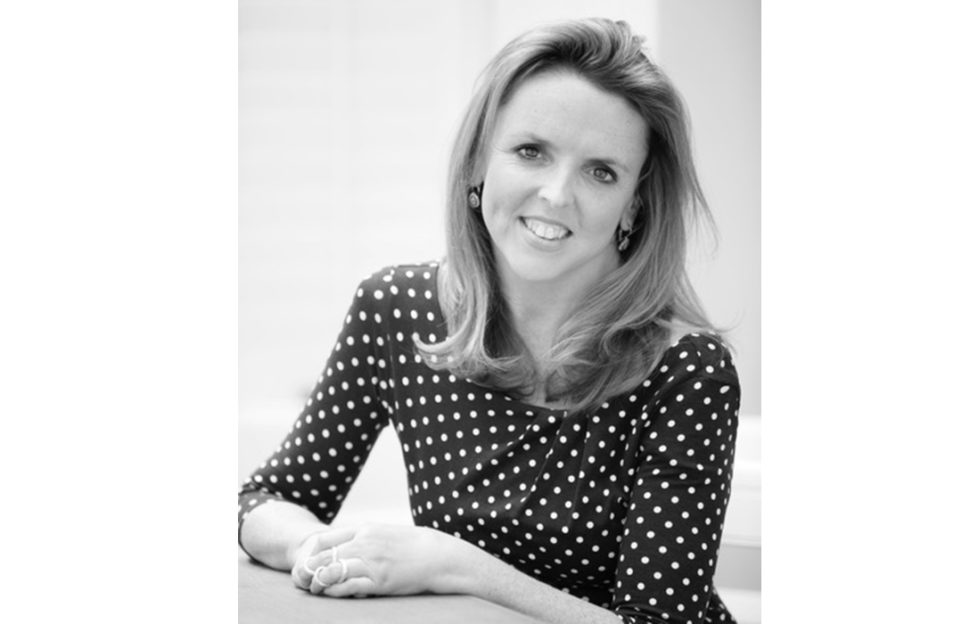 Author Alice Peterson
INTERVIEW BY KAREN BYROM
We talk to author Alice Peterson about her life, her writing and her latest thought-provoking novel If You Were Here…
Alice Peterson is the author of nine novels – all romance, but with extra depth as she sensitively explores thought-provoking themes such as addiction and disability. Her latest novel, If You Were Here, looks at the subject of gene testing for disease through the eyes of a newly-engaged girl who must decide whether or not she wants to know her fate.
We caught up with Alice to ask her about her inspiration and her writing.
Alice, tell us a little about yourself. Who or what inspired you to be a writer?
I'm Alice, I'm 45, and I live in west London with my handsome Lucas Terrier, Mr Darcy. I never thought I'd become a writer. Growing up, I was always "Alice, the tennis player". From age 11-18, I played tennis competitively in this country and abroad. I scribbled in my diaries that I was going to be the best player in the world (I've always dreamed big!)
But then, aged 18, overnight I experienced pain in my right hand, and months later was diagnosed with the autoimmune condition Rheumatoid Arthritis (RA). There is no cure and I haven't played tennis again, a sadness that will always be with me. In my early 20s I chose to write about my tennis days followed by the battle to live with this crippling condition, initially hoping I'd find it therapeutic. A friend read it, and then inspired me to believe I had a story to tell.
It was so exciting to find an agent and a publishing deal for my autobiography,  A Will To Win (now Another Alice). This was the beginning of my writing career.
What sparks your ideas?
Normally conversations with friends or articles that I read. With If You Were Here, a friend of my mother's approached me, saying she had an idea – and this idea became the novel.
A book of yours which I really loved, A Song For Tomorrow, draws on the true-life story of singer Alice Martineau. Are all your books inspired by real-life people?
Yes, pretty much, especially my later ones. A Song for Tomorrow was incredibly special to write. I felt privileged to work with the Martineau family and Alice's friends, to celebrate her remarkable life in print. If You Were Here is also inspired by truth. My friend, who approached me with the idea, wanted me to talk to one of her closest friends who had Huntington's Disease. While I haven't written her story, I could never have tackled a novel like this without knowing real people who live with HD.
Your books often explore sensitive issues. How emotionally difficult do you find it to write about them?
I do find the research tough at times, but to be allowed into people's lives, and to hear them talk about their experiences is a gift. I am so inspired by the power of the human spirit – it's this that drives me to write about the hugely emotional and thought-provoking subjects.
If You Were Here tackles the subject of genetic testing, with heroine Flo making a potentially life-changing decision about whether or not to discover if she carries the Huntington gene. What would you do in her place?
I don't know! Doing the research, I kept changing my mind. I spoke to many people who had had to make the agonising decision to take the test or not. Matthew Ellison, who founded the Huntington's Disease Youth Organisation said that discovering he was positive aged 19, motivated him to grab life and make every second count. He is now married with a son and has done so much to support others living with HD. Equally I spoke to my contact who confided that she wished she hadn't found out in her 30s because it had removed all hope.
Initially I thought I'd want to know because I didn't think I could live with the uncertainty. But then, the more I thought about it, the more I began to reflect that none of us know what is going to happen today, tomorrow or next year, so isn't it best to live in the moment? If I tested positive, surely I'd be worrying every single day that my symptoms were about to begin. But then again, if I tested negative… I'd be free from all that worry. It's impossible. I change my mind every single day, and I constantly kept changing Flo's mind too, for the ending of If You Were Here.
What would be your advice to people facing adversity?
To tell friends and family exactly how you are feeling, and let them be alongside you. If I had no one I felt I could turn to, I'd seek counselling or some kind of professional help. Life is hard, but it's even harder coping alone. Just someone listening can be incredibly helpful.
Romance is also key to your stories. Are you a true romantic?
Yes. I love to write about people falling in love. And my dog is called Mr Darcy, after all…
What was the first book you read?
If I'm honest, I can't be sure – but I do recall one of my favourite bedtime stories was about Plop, The Owl Who Was Afraid of The Dark by Jill Tomlinson. I also remember loving The Flame Trees of Thika, and all the Malory Tower books by Enid Blyton.
And the last?
After The End by Clare Mackintosh – which I loved. It was really moving.
Who are your all-time hero and heroine, in fiction and in real life?
In fiction my heroine has to be Elizabeth Bennet, the protagonist of Pride and Prejudice. I love how she spoke her mind, wasn't intimidated by the likes of Lady Catherine de Bourgh and didn't feel the need to conform. She was headstrong, bold and brave, and I love that in a person.
In real life my heroine is my mother, who has stood by me through thick and thin. We have laughed and cried so much together. Without her, I seriously wouldn't be here today.
My hero would be Spider-Man. I really wouldn't mind having him in my life. As for my real-life hero, it would have to be my dad, aged 86. He is simply one of the kindest and best people I know.
How do you structure your writing day?
Initially I do all the research, so my day can be a bit bitty, because until I know my characters inside and out, I don't sit down and write. I travel to see people and make so many notes. Once I have the structure more in place, I try to work as if I were in an office – roughly 9-5. But when I'm really engrossed in writing a book I'll get up much earlier – that's my best time of day. I always go for a swim and a dog walk too, to break up my sitting time. It's important to keep moving!
Who or what is your biggest support?
My parents. I am also close to my sister, Helen. My cousin SJ is also someone I can turn to no matter what, along with my oldest friend from college, Ju. In terms of writing, I'd say my agent, Diana Beaumont, at Marjacq Scripts, and I'm also close to my editor at Simon & Schuster, Bec Farrell.  If You Were Here means a lot to me, but also to all those in my team who helped me create it.  Sorry – I can't limit my answer to one person!
Tell us about a fan letter that meant a lot to you.
I was recently involved in the National Awareness Week for NRAS (The National Rheumatoid Arthritis Society). During that week I was in touch, on social media, with a father of a young girl with juvenile arthritis. He read my book, Another Alice, and then wrote me a heartfelt letter saying how much it had meant to him to read about my tennis and my struggle to survive RA, as he felt he might be able to understand, as a parent, what his daughter goes through – and will face later on in life.
One of my very first letters I received after writing my own story back in 2000, was from Bear Grylls, saying it was "brave and beautiful". That meant so much to me too.
If you weren't a writer, what would you be?
A counsellor. I considered training in my 20s, but felt I wasn't ready. I've recently completed a foundation course in counselling skills as it's always been something I've longed to do.
Thanks so much for taking the time to answer these questions, Alice. We're sure our readers are going to love If You Were Here.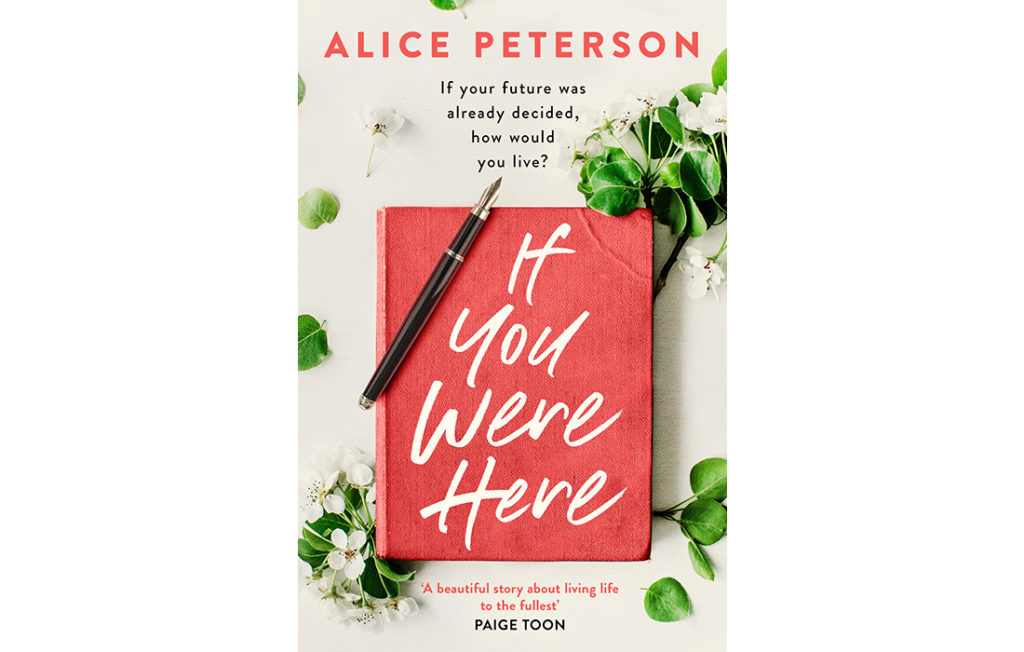 Meet more authors