Green Tea – Perfect For Reducing The Risk Of Dementia And Alzheimer's
---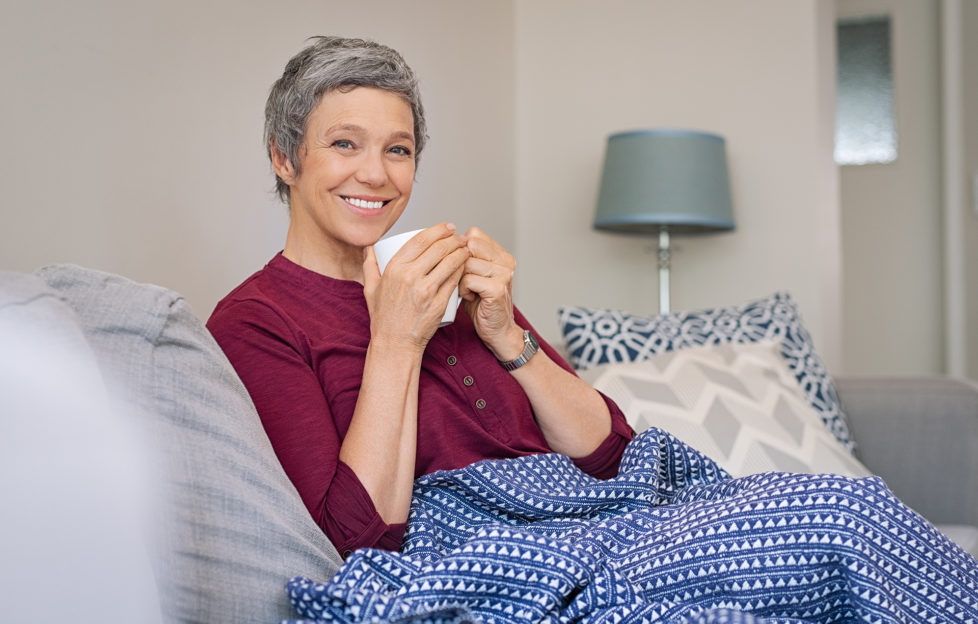 Pic: iStockphoto
By the Tea Advisory Panel (TAP)
Tea, the second most commonly consumed beverage in the world after water, is bursting with many natural health and wellbeing benefits, whatever our age, says the Tea Advisory Panel (TAP).  The following e-news from the Tea Advisory Panel (TAP) takes a look at new, emerging evidence relating to tea helping to reduce the risks of dementia, Alzheimer's disease, mild cognitive impairment, or cognition challenges.
Dementia afflicts around 50 million people worldwide, with 10 million new cases annually. The number of people with dementia is projected to reach 82 million in 2030 and 152 million in 2050. Dietary factors may play a role in the prevention of dementia, among which beverages are considered useful because their intake does not drastically affect other dietary habits. Tea is one of the most commonly consumed beverages in the world. The intake of tea, which contains plant compounds such as tea polyphenols and caffeine, may be important for a variety of health and wellness needs from good hydration and memory function, to heart and bone health.
Natural health expert and tea chemist, Dr Tim Bond from the Tea Advisory Panel notes: "New, emerging evidence relating to tea helping to reduce the risks of dementia, Alzheimer's disease, mild cognitive impairment, or cognition woes has started to appear. This latest research relates to a systematic review of observational studies (following a designated group of people's health through time), looking at the association between green tea intake and dementia, Alzheimer's disease, mild cognitive impairment, or cognitive impairment. From 30 articles where all types of tea were investigated, the authors narrowed the field to eight research studies that looked at green tea – three cohort studies and five-cross sectional studies.
"The authors concluded that one cohort study and three cross-sectional studies supported the positive effects of green tea intake. One cohort study and one cross-sectional study reported partial positive effects. The remaining one cohort study and one cross-sectional study showed no significant association of green tea intake. These results seem to support the hypothesis that tea intake may reduce the risk of developing dementia, Alzheimer's disease, and cognitive impairment."
Dr Tim Bond added: "Globally we are living longer and age is a key risk factor in dementia and other forms of cognitive impairment.  This new review supports previous studies building further evidence for the link between tea consumption and a lower risk of dementia.
"A study on Taiwanese seniors found those who consumed both tea and fish less than once a week had a 24% probability of developing dementia but in those consuming both more than four times a week the probability was reduced to only 12%. Of note, the current study included the cohort study from Japan on 13,645 elderly (65 years old) that the Tea Advisory Panel have previously commented on due to the high quality of the study design."
Black tea and cognition
A 2008 Singapore Longitudinal Ageing Study cohort followed 1,408 Chinese men and women drinking black and oolong tea for 1–2 years. Commenting on this study, Dr Tim Bind from TAP notes: "Total tea intake was significantly associated with a lower prevalence of cognitive impairment. Compared with no or rare tea intake, high tea intake (+7 cups) was associated with a 63% reduction in cognitive impairment, medium tea intake (4-6 cups) with 55% reduction and low tea intake (1-3 cups) with a 44% reduction. For cognitive decline, corresponding figures were 43% reduction, 22% and 26%.
"With evidence for tea reducing the risk of dementia, understanding the mechanism of action and active ingredient(s) imparting this protective effect is key. In 2013 a US meta-analysist suggested that plant phenolics and caffeine could be responsible. In laboratory studies evidence has been reported that both catechins such as EGCG – found in high concentrations in green tea – and theaflavins from black tea, potentially being the active substances that are responsible for the benefits observed.
"The authors of the current study put forward four potential mechanisms for the impact of green tea across:
Antioxidant effects
Reduction of brain inflammation
Inhibition of amyloid-beta aggregation
Maintenance of healthy blood vessels.
"More work is needed in this area, both on well designed and conducted cohort studies as well as mechanistic studies, especially validating these findings in humans."
In summary, herbalist, chemist and a member of TAP, Dr Chris Etheridge adds: "Research continues to demonstrate the many health and wellness wonders associated with the plant properties of tea. Recent studies show tea helps with good heart and bone health needs, body hydration levels, smooths out the blood sugar spikes which increase the risk of diabetes, and cuts the odds of developing prostate cancer, as well helping with cognition and memory health needs.
"Tea is such an integral part of British life it is easy to overlook the extraordinary health benefits it brings to the table. Tea is full of flavonoids and is a powerful weapon against oxidative stress, which is a factor behind many serious health problems. In fact, around 80 per cent of the flavonols and flavones (includes all types of infusions) in the UK diet come in a cup of tea which helps bring health benefits. So, pop on the kettle, and discover how different teas and infusions can help you stay healthy."