Peanut Butter & Banana Vegan Cupcakes for Macmillan
---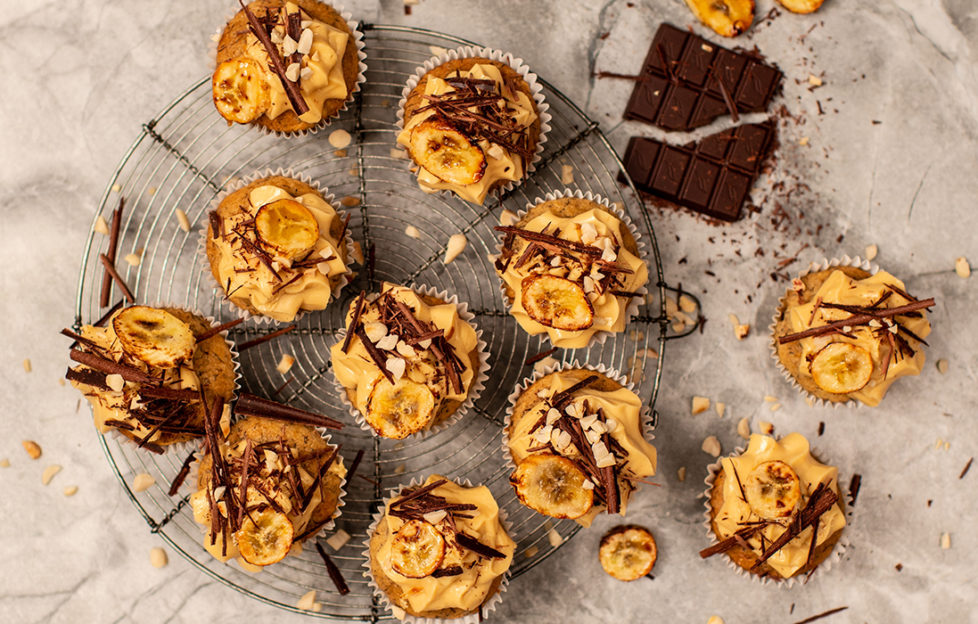 Thousands of friends of Macmillan Cancer Support will be joining in the World's Biggest Coffee Morning on Friday, September 27. Here's a deliciously different, surprisingly easy recipe for vegan cupcakes that everyone can enjoy – on the day, or at any time!
Preparation time: 15min
Cooking time: 18-20min
Makes: 12
Heat oven to 180C/165C fan and line your muffin tins.
In a bowl, combine the flour, sugar, 1⁄2tsp salt and bicarbonate of soda.
In a second bowl roughly mash the bananas and with the oil and vanilla extract.
Pour the wet ingredients into the dry and mix with a spoon until just combined (don't over-mix or your cupcakes will be heavy). Add dairy-free milk as required to achieve a soft, dropping consistency.
Spoon the mixture into the cases and bake for 18-20min. Allow to cool.
For the icing, beat the ingredients together until you have a smooth paste. Pipe onto the cooled vegan cupcakes. Garnish with crushed peanuts, banana chips and grated chocolate.