Power Packed Lunch Superfood Salad
---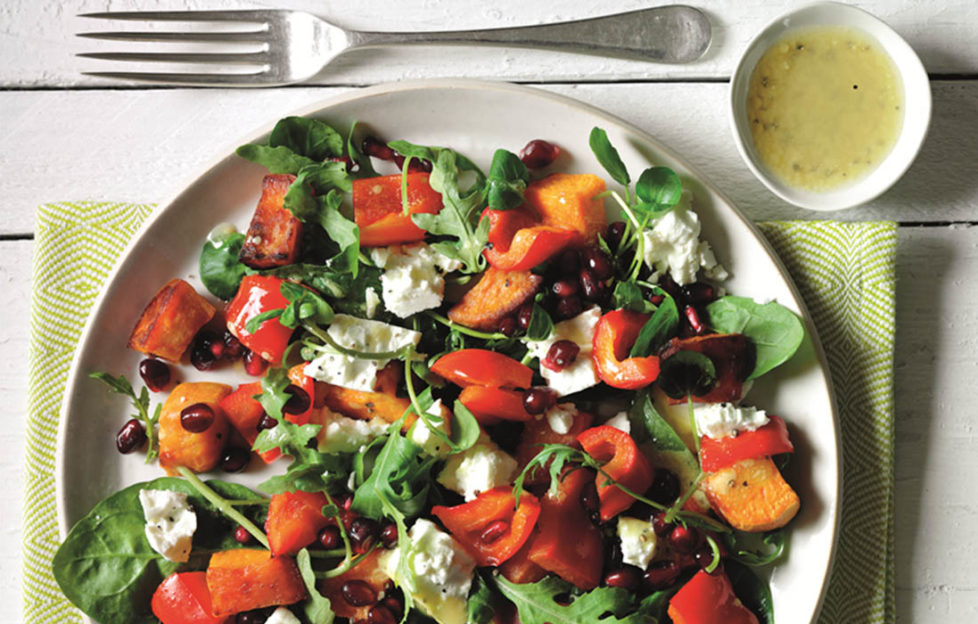 This colourful salad is full of great flavours and good-for-you ingredients that guarantee a healthier lunchtime – sustaining you throughout the afternoon! It's made with chunks of sweet potatoes and red peppers roasted in Pura Liquid Coconut Oil, served with salad leaves, crumbled feta cheese and pomegranate seeds.
Serves 4
Preparation time: 15min
Cooking time: 20min
Preheat the oven to 200°C, fan oven 180°C, Gas Mark 6. Toss the sweet potato and red pepper chunks in 2tbsp Pura Liquid Coconut Oil. Spread onto a baking sheet and roast for 15-20 minutes, or until tender.
Arrange the salad leaves on 4 serving plates and scatter the warm sweet potato and red pepper on top. Add the feta cheese, then sprinkle the pomegranate seeds over each salad.
Whisk the remaining Pura Liquid Coconut Oil with the lemon juice and mustard. Season with salt and pepper, and then drizzle over the salads. Serve your power packed lunch at once.