Tapestry Of Treason | Anne O'Brien
---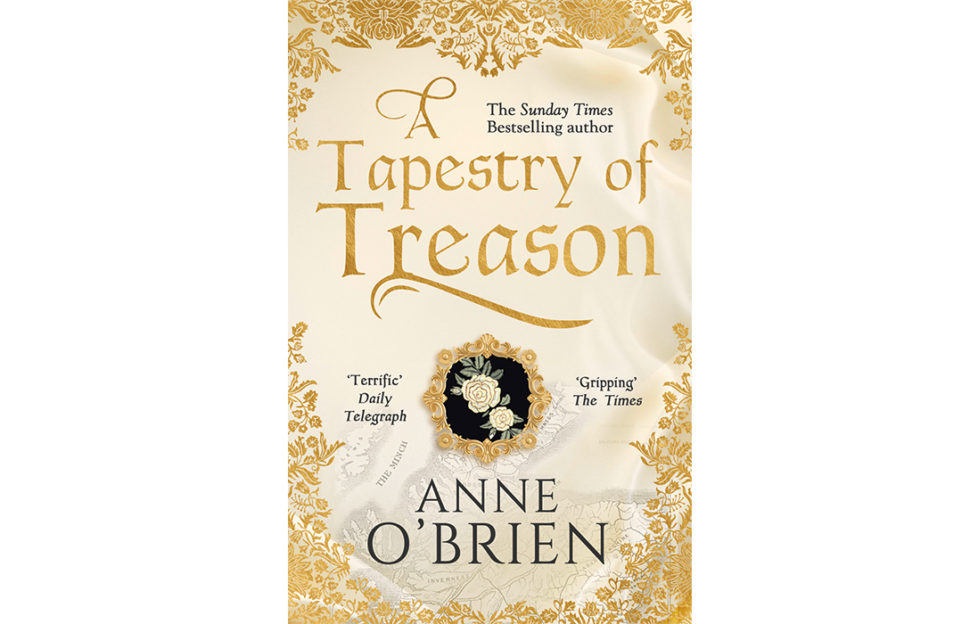 REVIEWED BY BARBARA BEATON
1399: Constance of York, Lady Despenser, proves herself more than a mere observer in the devious intrigues of her magnificently dysfunctional family, The House of York.
Surrounded by power-hungry men, including her aggressively self-centred husband Thomas and ruthless siblings Edward and Richard, Constance places herself at the heart of two treasonous plots against King Henry IV.
Will it be possible for this Plantagenet family to safeguard its own political power by restoring either King Richard II to the throne, or the precarious Mortimer claimant?
Although the execution of these conspiracies will place them all in jeopardy, Constance is not deterred. Even when the cost of her ambition threatens to overwhelm her. Even when it endangers her new-found happiness.
A woman ahead of her time
With treason, tragedy, heartbreak and betrayal, this is the story of a woman ahead of her time, fighting for herself and what she believes to be right in a world of men.
I'm a bit of a fan of Anne O'Brien and she does not disappoint with another in her ever-growing repertoire of tales in which she expertly entwines fact with fiction.
Using first person narrative, she drops us straight into the action. She shows right from the start that Constance is an unusual woman for her time.
Forthright and confident, she is not willing to sit and embroider with her peers.
At first, I found it hard to get to like Constance.
She is manipulative, sometimes even a little cold and ruthless in her ambitions for herself and her pursuit of power, wealth and position.
More brains and cunning than all the men
She has more brains and cunning than all the men of her family put together. Yet still her fate is in their hands.
But it's too easy to judge her from our modern standards. And after all, if she gets it wrong the penalty is death!
The story takes a wee while to get going and it took a few chapters for me to get to grips with all the characters and their complicated relationships.
But I was soon hooked. There are so many twists and turns in the loyalties of the many characters around her, that Constance's story would make Game Of Thrones look a little limp!
She endures the betrayal of those closest to her, whom she ought to be able to trust.
So is it any wonder that she becomes a little black-hearted, looking out only for her own interests?
Constance of York, Lady Despenser is often portrayed as a villain in history. But Anne O'Brien's educated guesses and genius piecing together of emotions and motives with the historical facts, presents an altogether more sympathetic figure.
A pit of treasonous vipers
Henry's court is a pit of treasonous vipers and Constance suffers terrible heartache at the hands of her own kin.
She was a victim of her time, and it is only fair that her tragic story is told in a more understanding manner than the history books have treated her.
If you love Philippa Gregory or Alison Weir, you will love Anne O'Brien too.
If you are already a fan of Anne O'Brien, I'm sure you will love this latest offering as much as I did.
And if this is your first read of this author, fear not. She has already written lots more for you to catch up with and enjoy!
A Tapestry of Treason by Anne O'Brien is published by HQ in hardback, RRP £14.99, and is available on Amazon.
More fascinating historical reads: