Our Top 20 Favourite Downton Characters
---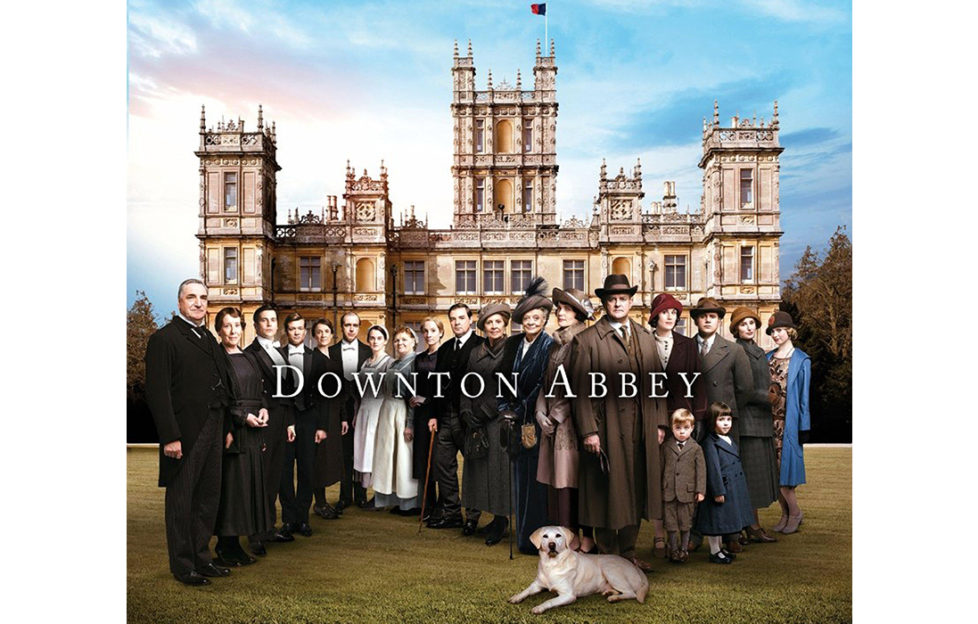 It's not long now until the much-anticipated Downton film hits the cinema – and we can't wait!
For a bit of fun, we've come up with our top 20 characters from the show – there was quite a bit of debate in the office! – and we'll share our selection with you every day until the the release of the film on September 13.
We'd love to hear if you agree with our choices, or if you have your own favourites. Share your thoughts with us on Facebook and Twitter.
Here we go, starting with number 20, but who will be our number 1? Check back every day…
---
20 Lady Rose
Great-niece of Violet Crawley, Dowager Countess of Grantham, Lady Rose's first visit to Downton Abbey is to the Dower House. Violet was told that Rose hates London, so is a bit surprised when she immediately decides to leave and accompany Edith to visit the capital.
Sneaking out of Lady Rosamund's house, Rose catches a taxi to a nightclub and meets up with a married man, a former employee of her father.
Obviously the family disapprove and her punishment is to be sent back to Scotland. This doesn't dampen Rose's spirits and even her parents' loveless marriage doesn't get her down. It is decided that while her bickering parents are in India, Rose will stay at Downton Abbey and have her "coming out" in London.
After another inappropriate love affair, this time with African-American jazz musician and singer Jack Ross, Rose is not looking for romance, but she finds it when she unexpectedly meets Atticus Aldridge during a rainstorm. Atticus's father disapproves because Rose is not Jewish, but love wins the day and the happy couple marry and move to America. They later have a daughter, Victoria Rachel Cora Aldridge.
Lily James
Not coming back for the Downton Abbey film, success has meant that Lily James is simply too busy to re-join the cast. Starring in box office hit Mamma Mia: Here We Go Again and TV series War & Peace has meant that she is in demand and working on other projects. Julian Fellowes commented that the team are very proud of her. "She's our greatest success story," he said.
---
19 Martha Levinson
Introduced in series three, Martha Levinson, played by Oscar-winning actress Shirley MacLaine, is the mother of Lady Cora Grantham. A very rich American, she is pushy and loud, not the type of character Maggie Smith's Dowager Countess takes to at all. But as the widow of a man who made his money running a dry goods emporium, getting her daughter married to a member of the British aristocracy was socially ambitious Martha's main aim in life.
Now that she has been successful and her late husband's money keeps the estate afloat, Martha visits Downton Abbey occasionally. Not that Violet Crawley looks forward to those visits… "I'm so looking forward to seeing your mother again. When I'm with her I'm reminded of the virtues of the English."
Matthew Crawley protests, "But isn't she American?"
"Exactly," comes the withering reply!
Not one to be easily put down, Martha is more than able to stand up for herself. She's proud that she is more modern than the inhabitants of Downton and lets them know it. "My world is coming nearer. And your world – it's slipping further away."
Shirley MacLaine
She's been in the business for over 60 years and won an Oscar for Terms of Endearment, but Shirley claims that being in Downton Abbey has changed her life. After all the films she's starred in, Downton Abbey is what people ask her about now. Maggie Smith has been her friend for over 40 years and she says it was a delight to catch up on set. "We were two senior citizens gossiping!"
---
18 Matthew Crawley
The whole Downton Abbey saga begins with Matthew, a young lawyer, being suddenly elevated to the position of heir to the Downton Estate.
He and his mother come to Downton village so Matthew can get to know the extended family and learn about managing the estate.
To begin with, Mary really resents his presence but as time goes on they grow to love each other.
When Mary refuses to answer his proposal, he retracts it, on the very day war breaks out. Matthew goes off to fight, but in 1918 is badly injured and paralysed from the waist down. He is sent home to Downton to be nursed.
By this time he is engaged to Lavinia Swire, but he tries to break it off as he is now disabled. However Lavinia tells him she loves him and will never leave him, no matter what happens in the future.
Amazingly Matthew begins to recover feeling in his legs and even starts to walk again.
However, on the eve of his wedding to Lavinia, Spanish flu hits the household and Lavinia is struck down, never to recover.
Matthew is now free to marry Mary, and they go on to have a son, George. Matthew dies in a car accident on his way home from the hospital.
Dan Stevens
When handsome Dan literally crashed out of Downton Abbey, he went to Hollywood to seek his fortune, securing the role of Lancelot in Night At The Museum: Secret Of The Tomb and the part of the Beast in the Disney remake of Beauty and the Beast, as well as the lead in the American superhero series, Legion. Dan is married to singer Susie Hariet and they have three children.
---
17 Lady Sybil
A rebel at heart, Lady Sybil is the youngest of the three Crawley daughters.
A beautiful and caring girl, Sybil is the darling of her parents and grandmother. Even the servants below stairs dote on her and Mrs Hughes describes her as "the sweetest spirit under this roof".
She is compassionate and helps housemaid Gwen acheve her ambition of becoming a secretary. She also trains as a nurse during the war.
An easy going and caring character, Sybil is ahead of her time and it is no surprise when she falls for the handsome family chauffeur, Tom Branson. He doubts their love can survive at Downton Abbey because of their different backgrounds, but Sybil stands up to her parents and threatens to run away with him if they make her choose between her life of privilege and marriage to Tom.
The early days of Sybil's marriage are rocky, with her moving to Dublin to be with Tom, but news of her pregnancy galvanises her parents – with her mother working hard to persuade her father to invite them home to live at Downton Abbey.
The young couple are happy at Downton, but Sybil becomes seriously ill after the birth of her daughter, Sybbie, and sadly dies soon afterwards.
Jessica Brown Findlay
Originally a dancer, Jessica trained with the National Youth Ballet before an ankle injury put an end to that career. Acting quickly became her new love and Jessica has had parts in lots of films and TV series. You may have seen her recently in The Guernsey Literary and Potato Peel Society (2018), but Jessica won Most Promising Newcomer for her role in Albatross back in 2011.
---
16 Henry Talbot
A handsome smile upon his face, and a gearstick constantly in hand… Henry is Lady Mary's husband and the nephew of Lady Shackleton, who is a longtime friend of Violet Crawley.
We first see car enthusiast Henry at the Grouse season holiday in the Christmas Special at Brancaster Castle, and it's here that he first catches the eye of Violet's eldest granddaughter, Lady Mary Crawley. He admits that cars are more his passion than shooting, yet hopes to capture her heart and have her feeling hot under the lacy collar!
After some courting, Lady Mary finishes with Henry after he is involved in a serious car accident, which she presumed killed him. In actual fact, it was his friend Charlie Rogers who died, but the incident was too close to home for Lady Mary who had already lost her first husband Matthew to a similar fate.
Eventually though, their romance rekindles and they marry in late summer 1925, with Henry becoming stepfather to Mary's four-year-old son, George Crawley.
Henry has a cheeky, quick-witted and handsome persona, very much aligned with rebellious Lady Mary – and he is one of the only few people who truly understands her.
He even has an ability to bring out her best attributes, evoking uncontrolled passion and creating an elated, crazy in-love woman. Henry oozes masculine charm and is dizzy with delight to have made Lady Mary his wife.
However, his lack of wealth is an issue, as is his lack of social status, but this triviality won't stand in the way of true love! So much so that, as the finale ended, we discover that Lady Mary is indeed expecting a child, and that Henry is about to become a father in his own right, as well as stepfather to Lady Mary's little son, George.
We last saw him…
Married to Lady Mary, Henry was awaiting fatherhood, since she was pregnant the last time we saw them together as a couple. At the time, Henry had also just started to set up his own automobile shop along with Tom Branson (Allen Leech) named Talbot and Branson Motors.
Matthew Goode
Born on April 3, 1978, Matthew Goode is the English actor who plays Henry. Born in Exeter, Devon, Matthew is the son of a geologist father and a mother who is a nurse. After attending London's Webber Douglas Academy of Dramatic Art, he went on to enjoy his first break in American comedy, Chasing Liberty, starring Mandy Moore, and starred in Stoker with Nicole Kidman. He is currently filming for a major role in the Kingsman series of movies, set for a 2020 release date.
---
15 Tom Branson
We knew there would be much more to Tom Branson than just a chauffeur from the moment he arrived at Downton Abbey. The handsome Irishman in his smart uniform soon caught the eye of Lady Sybil, the youngest of the three Crawley daughters.
Bored with her staid upbringing and more of a rebel than her sisters, Mary and Edith, Sybil is immediately attracted to the young Socialist. Insisting that Tom takes her to a Socialist rally, Sybil is injured and only saves Tom's job by threatening to leave Downton for good!
It isn't long before the young couple fall deeply in love and Tom urges Sybil to run away with him. Talked out of an elopement by her family, Sybil is adamant that she will marry Tom. The couple head to Ireland, with her family's agreement, where they are married. Before long, Sybil writes to say she is pregnant. Tom has to flee Ireland, under threat of arrest for connections to Irish rebels, and the couple return to Downton.
Tragically, Sybil dies giving birth to baby daughter Sybbie and Tom is devastated. Given the job of Downton Abbey's estate agent by her father, Tom agrees to stay until Sybbie is older. Matthew and Tom work together to make improvements to the estate and turn around the estate's financial troubles.
Still feeling he does not belong in the rich and privileged world of Downton, Tom makes the decision to try his luck in America. The family are devastated at losing Sybbie, but love Tom enough to wish him good luck for the future.
We last saw him…
Series 6 finished with Tom returning to Downton Abbey from Boston with his daughter, Sybbie. The family were overjoyed to see him again. In a heartfelt talk with his sister-in-law Mary, he told her his reason for returning was, "I've learned Downton is my home and you are my family. If I didn't quite know it before I left, I know it now."
Allen Leech
His Irish accent is actually genuine! Allen was born in County Dublin and became interested in acting at a very young age. In fact, a part in a school production of the The Wizard Of Oz started his love of acting and Allen declared that he knew then and there that he wanted to be an actor. He went on to star in the HBO drama Rome and recently Allen earned a nomination for Outstanding Performance by a Cast in a Motion Picture for his role as Freddie Mercury's personal manager and boyfriend Paul Prenter in the movie Bohemian Rhapsody (2018).
---
14  Lady Rosamund
The name Lady Rosamund Painswick may have quite a haughty ring to it, but we, of course, know her better simply as dear Aunt Rosamund.
Once married to a wealthy banker, she is widowed and, with no children of her own, loves spending time with her beloved nieces.
As one of the most open minded members of the extended Crawley family, Mary, Edith and sadly departed Sybil are close to their aunt and often enlist her help, especially when it comes to negotiating delicate matters of the heart, such as Sybil's affair with the chauffeur, Tom Branson.
She has always popped in and out of Downton but it is in the final two series that Aunt Rosamund really shows her true mettle.
She becomes particularly close to Edith when she discovers that her niece is unexpectedly pregnant with her deceased lover, Michael Gregson's child – something which Edith has concealed from the rest of the family.
Whisking her off to Switzerland to prevent a scandal, Aunt Rosamund remains by Edith's side until she gives birth to her daughter Marigold. She goes on to formulate a plan to have her adopted, but then later helps Edith reveal her secret to the rest of the family when Edith decides she wants her daughter back.
Always on hand to give advice on Crawley family affairs – asked for or otherwise! – Lady Rosamund is unafraid to speak her mind and in
the past, this has led to clashes with Lady Cora, her own mother, and even Lady Mary when she tries to destroy Edith's engagement to Herbert Pelham.
However, her fierce love of Downton and her family means that she quickly emerges as one of her brother Robert's closest and most trusted allies.
We last saw her…
In the last episode her work was done as she breathed a sigh of relief and joy on seeing her niece, Edith, happily marry the man she loved, Herbert Pelham – who also happened to be the Marquess of Hexham, meaning she outranked all the female members of her family.
Samantha Bond
From stage to screen, Samantha Bond has done it all and is racing quickly towards "national treasure" status. A member of the Royal Shakespeare Company, she is equally happy treading the boards as she is in front of the camera in hit shows like Home Fires and as the hilarious Auntie Angela in Outnumbered. One of her most memorable roles was as the iconic Miss Moneypenny in four Bond films alongside Pierce Brosnan. She made film kiss history when her Miss Moneypenny enjoyed a cheeky kiss with 007 himself!
---
13  Countess of Grantham
Married at just 22 to Robert, Cora's mother was instrumental in the couple getting together. She wanted her American daughter to marry a member of the British aristocracy and Cora's generous inheritance from her dry goods merchant father made her a real catch.
Despite their very different backgrounds, Cora and Robert's marriage has turned out to be a success, with the couple building a loving relationship and having three daughters – Mary, Edith and Sybil.
As an American in English upper class society Cora's outlook is often more liberal than her husband's and this leads to clashes in the early series with Robert's mother, Violet, Dowager Countess of Grantham.
Cora has a sweet and tolerant personality and deals with change more easily than other members of the family. She is one of the first to accept Sybil's love for chauffeur Tom Branson and is insistent on him coming to live with them after her daughter's tragic death.
She loves her family and steps in again to insist that Edith raise her illegitimate daughter, Marigold, at Downton with her cousins George and Sybbie.
Her temper gets the better of her, though, when she tackles her mother-in-law and sister-in-law about keeping Marigold a secret from her.
"And you never thought to involve me, her own mother? You, Rosamund! You looked at that little girl, and you never thought it was my business too?"
At the end of the last series Cora becomes embroiled in a controversy over the future of the village hospital. In the end the local hospital merges with the Royal Yorkshire Hospital in York and Cora is named the hospital's new president – much to her own amazement and her mother-in-law's fury!
We last saw her…
After going on a cruise to the French Mediterranean, Violet made peace with the fact that Cora was the hospital's president. She
finally accepted that it was now Cora's place to run the house, the village, and the hospital – and even praised her for doing so.
Elizabeth McGovern
Playing Lady Cora Crawley in Downton Abbey brought Elizabeth a nomination for an Emmy and a Golden Globe, but she had already received an Oscar nomination for her role in the 1981 film Ragtime. Other films you may have seen her in are Ordinary People (1980), Once Upon A Time In America (1984) and The Handmaid's Tale (1989). Elizabeth's latest film, The Chaperone, screenplay by Julian Fellowes, about silent film star Louise Brookes is her very first as a producer and actor, so watch out for that.
---
12  Mrs Patmore
A strict taskmaster, even overbearing, cook Beryl Patmore has a heart of gold and sees assistant cook, Daisy, as the daughter she never had.
That doesn't mean she gives Daisy the encouragement she deserves. Daisy wants more responsibility, but Mrs Patmore is reluctant to give it to her. She's also quick to blame Daisy for her own mistakes. When her eyesight starts to deteriorate, she has Daisy read recipes aloud – but her secret is exposed when she puts salt in a pudding, instead of sugar!
She has cataracts and needs an operation, but is threatened by the temporary cook – what if she won't have a job to come back to? Daisy demonstrates her loyalty to Mrs Patmore by agreeing to sabotage Mrs Bird's cooking, but the soup Daisy taints with soap is for the servants, and the scheming is rumbled!
Mrs Patmore is suspicious of the modern kitchen equipment Daisy uses, but cares deeply for her and would do anything for her.
During the war, Mrs Patmore is ashamed to hear her nephew has been shot for cowardice. When a war memorial is erected to pay tribute to local soldiers, she is hurt to hear Archibald will not be included. However, she's moved by Lord Grantham's efforts to commission a separate plaque.
Mrs Patmore briefly has a relationship with Jos Tufton, a Downton supplier. He proposes, but Mrs Hughes tells her he's a womaniser. Mrs Patmore is relieved as she hadn't wanted to marry him after all!
We last saw her…
Setting up a B&B with her niece, but after it was revealed her first guests were an adulterous couple, bookings dried up! Cue Robert, Cora and his sister Rosamund having tea there to create hype. Mrs Patmore and Daisy are on good terms and Mrs Patmore might retire from Downton, leaving Daisy free to become the new cook.
On screen most recently in ITV's Beecham House, Lesley's been no stranger to TV and movies, including a role in East is East and appearing as Aunt-Tea in a Tetley. However, let's hope Mrs Patmore's cooking wasn't as sinister as that of a witch she played in Supernatural, who cooked children! Lesley is married to husband Da'aboth, and she's patron of the charity Animals Asia. "I was told 160 million people in China watched Downton, and offered to go to Animals Asia's sanctuary to raise awareness," she said. "I've been four times and my experiences there have been life-changing!"
Lesley Nicol
On screen most recently in ITV's Beecham House, Lesley's been no stranger to TV and movies, including a role in East is East and appearing as Aunt-Tea in a Tetley ad. However, let's hope Mrs Patmore's cooking wasn't as sinister as that of a witch she played in Supernatural, who cooked children! Lesley is married to husband Da'aboth, and she's patron of the charity Animals Asia. "I was told 160 million people in China watched Downton, and offered to go to Animals Asia's sanctuary to raise awareness," she said. "I've been four times and my experiences there have been life-changing!"
---
11  Lady Edith
Edith Pelham (née Crawley), Marchioness of Hexham, is the second daughter of Robert and Cora Crawley, and sister to Mary and the late Sybil.
With strawberry blonde waves, a light complexion, delicate lips and a slender figure, she is pretty, but never considered as beautiful as her sisters. Edith struggles greatly in life with standing out and being appreciated for her talents, and her love life is tough.
Of four prospective romantic relationships with Patrick, Strallan, Gregson and Bertie Pelham, each fails to materialise into something happy or lasting, until Bertie.
Often described as "Poor Edith," due to the amount of suffering and heartache she goes through, she finally marries Bertie, the 7th Marquess of Hexham, in 1925, making her the new Marchioness of Hexham – and outranking the female members of her immediate family, including her mother.
Edith's relationship with her sister Mary has always been fraught and years of resentment build a fierce rivalry between them.
Further years of change and loss see a softening of Lady Edith's attitude to her sister, though.
Never giving up on anything, she learns how to drive and volunteers at the Drake family farm and takes on the role of head of non-medical welfare when Downton Abbey becomes a convalescent home.
She writes a popular editorial column and falls in love with the editor, Michael Gregson. He goes to Germany to obtain a divorce so he can marry her, but vanishes without trace, which is when Edith discovers she is pregnant. She secretly has a little girl, Marigold, who she claims to have adopted. She takes over The Sketch magazine business, and has to become more assertive and independent.
We last saw her…
Lady Edith has always chased her much deserved happy ever after, and she seems to be there. She has married Bertie, reconciled with sister, Lady Mary, and leapfrogged her entire family in rankings as Marchioness of Hexham. But not before Mary blurts to Bertie the truth about Marigold…
Laura Carmichael
Born on July 16, 1986, in Southampton, Laura is the middle sister of three, just like Edith. She attended the Bristol Old Vic Theatre School, graduating in 2007. She spent a few years in various odd jobs while doing auditions in fringe theatres. She hit the big time with her role as Lady Edith. Laura also starred in historical drama The Spanish Princess as well as ITV's crime drama series, Marcella. She is currently in a relationship with Downton co-star, Michael C Fox, who plays footman Andrew.
---
10  Thomas Barrow
When we first meet Thomas he's the kind of character we love to hate. Conniving and nasty, he'll stop at nothing to get what he wants, no matter who he hurts in the process.
The first footman-turned-valet-turned-under-butler gets on the wrong side of everyone at Downton Abbey at some point – upstairs and downstairs! His true colours first manifest when, resentful of Mr Bates being given the valet job he wanted, he sets out to have Bates fired. Among other things, he takes Lord Grantham's snuff box and plants it in Bates' bedroom, although Anna's warning to Bates saves the valet from being set up.
Thomas is later caught stealing Carson's wallet and, pre-empting his dismissal, gets in there first, handing in his notice to go to war.
After working at the local hospital on his return thanks to his work as a medic at the front line, he's given the job of manager of the Abbey, which has been converted into a convalescence hospital.
Carson is not happy as this means Thomas is now his superior.
With Lady Sybil working with Thomas as a nurse, the two become a little bit closer, and Thomas is genuinely devastated when she passes away.
Though most of the time he rubs his colleagues up the wrong way, Thomas is a tortured soul. A gay man in a time when homosexuality was illegal, he even undergoes electroconvulsive therapy to try to "fix" himself. Later, carrying on treatment himself, he injects himself with what turns out to be unsterile saline solution. He unfortunately gets an infection and becomes very ill.
As Thomas recovers, Dr Clarkson tells Thomas that he has to accept who he is, but it is clear Thomas has his crosses to bear.
We last saw him…
Desolate at everyone automatically thinking the worst of him, Thomas attempted suicide. He was saved in time and made heartfelt apologies to those he'd wronged and went to work elsewhere. However, Carson was suffering from palsy, so the Earl of Grantham made Thomas Downton's new butler.
Rob James-Collier
Prior to Downton, Rob James-Collier was best known for his role as Liam Connor in Coronation Street although the soap was not his first TV role. He only started acting in 2005, when he appeared in a student film as a favour to a friend. Enjoying the experience, he found an acting teacher via the Yellow Pages! With parts in Death In Paradise and Vera, Rob's previous occupations have included bricklayer, pastry packer and model for the Argos catalogue. Rob has a son, Milo, with his long-term partner Lauren Chandiram.
---
9   Earl Of Grantham
The patriarch of Downton Abbey, Robert Crawley, Earl of Grantham, is charged with ensuring the survival of his estate. His marriage of convenience to American heiress Cora Levinson was primarily to gain access to her wealth.
Robert and Cora eventually fall for one another, however, and have three daughters – Mary, Edith and Sybil. As they have no sons, an entail Robert's father drew up before Robert and Cora wed means Robert's heir is Matthew Crawley – his third cousin once removed.
As Matthew is set to inherit not only Downton Abbey but also Cora's fortune, Cora, Robert's mother Violet and Mary plan to contest the entail. Robert, aware Downton needs the money if it is to survive, is supportive of the move.
Kind-hearted Robert becomes a surrogate father to Matthew, the son he never had.
Tensions build between them when it transpires Robert lost some of Cora's money through poor investments during the war. Matthew fears Robert is not fit to run the estate.
After Matthew's death, his wife, Robert's daughter Mary, inherits half the estate, which she runs with her father.
While guilty of being too traditional and failing to modernise Downton, Robert has telephones and electricity installed at the Abbey, to his mother Violet's horror!
Robert treats his staff well, looking after Mr Bates, who was wounded during the Boer War when he was Lord Grantham's batman. He also pays for Mrs Patmore's eye surgery, treating many servants almost like family members.
We last saw him…
As the final series drew to an end, Robert's ill-health unfortunately came to a head as he suffered a burst ulcer. Viewers knew that Robert was feeling unwell but during a particularly intense dinner debate he vomited blood, leaving everyone in shock as he was rushed to hospital. Thankfully he survived an emergency operation.
Hugh Bonneville
Hugh and Elizabeth McGovern – who plays Cora – have been married before… on screen, that is, in 2008 BBC series Freezing. The actor, who in real life is married to Lulu Williams, also starred as Elizabeth Bennet's father in ITV's Lost In Austen, the title character in Mr Stink and BBC mockumentaries Twenty Twelve and W1A, not to mention films such as Paddington and Viceroy's House. It may surprise you to hear Hugh enjoys needlework. "I found myself doing it even in between takes," he reveals. "I tried it to stop smoking, but soon I learned how to do both at the same time!"
---
8  John Bates
Don't we all wish we had a Bates in our lives? Dependable, loyal and incredibly kind, we've all been rooting for Bates ever since he and his cane first hobbled onto our screens in the opening episode, marking the arrival of the Earl of Grantham's new valet.
He may have fought alongside his boss in the Boer War, yet nothing could have prepared him for the trials and tribulations that life at Downton Abbey would throw at him throughout the years. From the moment he arrives, Downton's dastardly double act Barrow and O'Brien scheme and plot against him, making it their mission to have him fired.
Thankfully he has a few friends to fight his corner, most notably Anna, and eventually the despicable duo have to admit defeat and realise that Bates is a permanent fixture at Downton Abbey.
When the first sparks of romance fly between Bates and Anna, we were all delighted to see him seemingly on the road to finding the happiness he deserved at last. However their path to true love is not a smooth one – especially when Bates is arrested, and then sentenced to death, for the murder of his ex-wife, Vera. Luckily it is discovered in the nick of time that he is not the culprit.
However, later Bates ends up behind bars yet again when he takes the rap for the murder of Anna's attacker.
Thankfully, after many ups and downs, we rejoice as the pair finally get together and settle down to enjoy married life. Downton romance at its best!
We last saw him…
In the final Downton episode in 2015, we saw Anna and John finally find true happiness together. Following a series of heartbreaking miscarriages, we all shed a little tear as Anna finally gave birth to their little boy in Lady Mary's bedroom. Lady Mary agrees that the pair can stay on to work at Downton, much to their delight.
Brendan Coyle
Downton isn't the first period drama actor Brendan Coyle has under his belt – he first came to our attention in the BBC historical drama, North & South (2004) in which he played millworker Nicholas Higgins. He later starred alongside Julia Sawalha and Dawn French
in the much-loved 1940s costume drama Lark Rise To Candleford, playing the role of stonemason Robert Timmins. Downton's
writer Julian Fellowes has said in the past that he wrote the part of John Bates especially for Brendan Coyle – so it's little wonder that he's perfect for the role that has earned him Emmy and Bafta nominations!
---
7   Mrs Carson
Known throughout most of the series as Mrs Hughes, she's the Downton's housekeeper and is in charge of the female servants. Rather strict, austere and stern, Mrs Hughes is actually also very kind and compassionate, acting as a mother figure to her staff and being quite protective of them at times – even if it may be reluctantly.
This is the case with Ethel, whom Mrs Hughes dismisses after the housekeeper finds Ethel in bed with Major Bryant, who is convalescing at Downton. When Ethel later reveals that she is pregnant, Mrs Hughes smuggles food to the new mum and baby Charlie.
She also looks out for Tom when he develops feelings for Lady Sybil, advising the chauffeur to take care in beginning a relationship with Lady Sybil, in case he ends up broken-hearted as the pair come from very different worlds. However, when the couple later wed, Mrs Hughes is one of the few servants to accept that Branson now belongs "upstairs". When Lady Sybil passes away, Mrs Hughes is devastated and provides Carson with a shoulder to cry on.
Mrs Hughes has never actually been married, assuming the title of Mrs as was customary for women in housekeeper roles. However, prior to working at Downton, she was in a relationship with farmer Joe Burns, who proposed. She had turned him down, enjoying being a housekeeper. Joe later returns to Mrs Hughes life, with the intention of proposing again. She has dinner with Joe and he does indeed pop the question. However, she feels she's not the woman she once was and has moved on with her life.
She has always had a close relationship with butler Mr Carson, with whom she would often share wine in his pantry or her sitting room. Romance is hinted at for some time, but it is a slow burner…
We last saw her…
Getting her happily ever after, when Carson had suggested that he and Mrs Hughes buy a property together to run as a B&B. She then started to entertain the notion that he may see her as more than just friends. He proposed and she happily accepted, getting married in season six.
Phyllis Logan
Much like Mrs Hughes, Phyllis wed later in life. In 2011, aged 55, she tied the knot with Kevin McNally, who had a guest spot in Downton as Horace Bryant. "There's an excitement in discovering you can still fall in love when you're an ancient old trout," she said. Phyllis had met Kevin when she was 38 and the couple were delighted to have a baby a couple of years later. Aside from Downton, Phyllis has been in an array of other TV projects and films, including The Good Karma Hospital, Girlfriends and Lovejoy.
---
6   Lady Mary
Lady Mary Josephine Talbot (nee Crawley) is the eldest of the three daughters of Robert Crawley and Cora Crawley, the Earl and Countess of Grantham. She's the epitome of elegance, grace, and style. Tall and slender, she is stunningly beautiful and sought after.
As first born, Lady Mary worries about being left out of the family inheritance. The law is that only male heirs can inherit, and since there are none, Mary will be shut out. She is engaged to Patrick Crawley, the son of her second cousin, James – mostly to spite her younger sister, Lady Edith, who is in love with him. It isn't meant to be though, when Patrick dies on the ill-fated Titanic's maiden voyage.
The new heir is Matthew Crawley who, at first, Mary despises, but he brings her kindness and vulnerability to light. Slowly, they fall in love, and after eight rollercoaster years, they marry in May 1920 and live together in Downton Abbey.
Sad times are ahead for Mary though. She adores her younger sister, Lady Sybil Branson, and is left devastated in the third season when she loses her to eclampsia during childbirth. She then loses Matthew in a car accident on his way home from visiting her in hospital. She has just given birth to their son, George Crawley, whom she affectionately calls Georgie.
Since then, Mary has thrown herself into learning to manage the estate, with several eligible men on the horizon. She finally settles for the dashing Henry Talbot.
We last saw her…
Finally happy! Mary had an up and down relationship with Henry Talbot, while pushing her sister Edith away to London to work. After harsh words from Violet, she went on to marry Henry, with Edith attending. George can't remember his birth father, Matthew, and is now living happily with Henry as his parent.
Michelle Dockery
Born December 15, 1981, Michelle Suzanne Dockery is an English actress and singer. She apprenticed at London's National Theatre, before graduating from Guildhall School of Music & Drama in 2004, then made her professional stage debut in His Dark Materials soon after. She is an accomplished jazz singer, and has sung several times at London jazz club, Ronnie Scott's. Sometimes she collaborates with Downton Abbey co-star Elizabeth McGovern (Cora Crawley) and her band Sadie and the Hotheads. Michelle sadly lost her fiancé,
34-year-old Irish PR director John Dineen, to cancer two years ago.
---
5   Daisy Mason
First kitchen maid and now assistant cook, Daisy has been an integral part of the Downton kitchen since the very beginning.
Sometimes suffering from the sharp edge of Mrs Patmore's tongue, she nevertheless knows that the cook loves her like a mother and forgives her for her quick temper.
From a large family – one of 11 – Daisy is a shy girl who falls in love easily and has had more than one beau throughout her time at Downton. When William the footman takes an interest in her, she turns to Mrs Patmore for advice and gives him a photograph to take with him when he is called up for WWI.
When William is seriously injured in battle and returns home to die, he asks Daisy to marry him and she agrees, but worries that she has done the wrong thing.
William's father, however, is delighted that Daisy married his only son as this means he now has a daughter in his life and the two strangers soon have a strong bond.
Wanting to better herself and preparing for the day when she may take over her father-in-law's farm, Daisy orders arithmetic books to educate herself and with help from the local schoolteacher, Sarah Bunting, Daisy passes her exam.
Her father-in-law loses the farm, however, because the estate where it lies has been sold. Daisy therefore decides that Yew Tree Farm on the Downton estate would be perfect for him instead.
She is furious that Robert and Cora do not seem to understand this and she challenges them about it – although everyone below stairs warns her not to.
Luckily, Cora understands Daisy's grief at the way her father-in-law has been treated and she eventually agrees to give Mr Mason tenancy of Yew Tree Farm.
We last saw her…
After panicking when Mrs Patmore and Mr Mason hint at a relationship, Daisy eventually realises that they both love her and decides to leave Downton Abbey to move into Yew Tree Farm. Her growing feelings for Andy Parker, the new footman who helps out on the farm, influence her decision.
Sophie McShera
Sophie's first appearance on the stage was at the tender young age of 12 when she had a part in the comedy The Goodbye Girl. After university, where she earned a degree in drama, she had roles in the soap operas Emmerdale and Doctors. In 2009 she was a schoolgirl in Waterloo Road and recently starred in the Murdoch Mysteries. Sophie also had a major role in the 2015 Disney film Cinderella – did you recognise her as Drisella Tremaine, one of the ugly sisters to Lily Cole's Cinderella?
---
4   Isobel Grey
We've known her as Isobel Crawley through most of the series but now remarried, she's become Isobel Grey, the Baroness Merton.
She was brought up around medicine with her father, Sir John Turnbull, and her brother Edward, both doctors. She trained as a nurse during the Boer War. A real do-gooder, Isobel involves herself in anything she deems a good cause.
Upper-middle-class and well-educated, she marries Dr Reginald Crawley and they have a son, Matthew. After Reginald's death, they live in Manchester, where Matthew works as a solicitor. So it comes as a bolt from the blue when Matthew receives a letter from Robert Crawley, Earl of Grantham, that changes their lives forever. Robert's closest male heirs, James Crawley and his son Patrick, have died aboard the Titanic so Matthew is the heir presumptive of Downton Abbey.
Upon arrival at Downton, Isobel is thrown into the company of Violet Crawley, the Dowager Duchess and the two of them spark off each other. They clash over the running of the Cottage Hospital, but eventually learn to work together. It is Isobel's idea that Downton Abbey should be a wartime convalescent home.
Isobel is the grandmother of little George Crawley, the future 8th Earl of Grantham. George's cousins Marigold Gregson and Sybbie Branson call her Aunt Isobel. Sadly, Matthew dies in a car accident. Isobel mourns him for a long time before finding happiness with Baron Merton.
We last saw her…
At last the Dowager Countess, Violet, teamed up with her cousin Isobel to rescue Richard Grey, Baron Merton, from his evil son and daughter-in-law. Isobel cast off her concerns and married him, moving him into Crawley House, where their happiness was complete when it was revealed that he did not, after all, have fatal pernicious anaemia.
Penelope Winton
Penelope has had a long and illustrious career in film, TV and theatre. From Ever Decreasing Circles with Richard Briers to Homily in The Borrowers TV series, she also played the recurring role of Harriet Jones in Doctor Who. Her movie career is not to be sniffed at either –
she has starred in many films including Pride & Prejudice, Calendar Girls, Shaun Of The Dead, The Best Exotic Marigold Hotel and most recently, The BFG. She has countless theatre credits and received six Olivier Award nominations before winning the 2015 Olivier Award for Best Actress for Taken At Midnight.
---
And now for our top 3!
3 Carson
Having started working at Downton Abbey at the tender age of 19, butler Charles Carson has spent most of his life serving the Crawley family, and having been around to witness the births of all the Crawley girls, has unwavering loyalty to his employers.
Carson's early days at Downton are as a Second Footman to Lord Grantham, though he quickly works his way through the ranks to the position we know and love him in now.
Described by Mrs Hughes as a curmudgeon, nevertheless Carson was half of a double act called The Cheerful Charlies and, despite his stern exterior, he has a paternal concern for his co-workers.
Carson is a stickler for tradition and when the men are enlisted during the war, he's appalled that the maids must serve at dinner. He assumes many of the duties himself, taking on too much.
He has always had a lot of time for Mrs Hughes, with whom he always started and ended the working day, and is concerned when he hears she may be very unwell.
When she's given the all clear, his deep affection for her is evident.
It isn't only Mrs Hughes he cares about, though, helping Mary – whom he loves like a daughter – to come out of mourning for her husband Matthew.
Carson provides a shoulder for Mary to cry on, saying, "You cry, m'lady. That's what's needed now. And when you're ready, you can get to work because you are strong enough. You are strong enough for the task." It is just what Mary needs.
We last saw him…
Carson found love with the redoubtable Mrs Hughes and the newlyweds moved into a house on the estate. But Carson inherited "the palsy", a family condition, which forces him to resign. However, the family come up with a solution. Barrow will step up to the butler's role, with Carson on hand to advise as necessary.
Jim Carter
Actor Jim Carter is married to actress Imelda Staunton – who also stars in the Downton movie, as Lady Bagshaw! Jim has starred in various other films, from Alice In Wonderland to The Last Knight, and Pompeii: The Last Day. In a 1984 diary entry by scriptwriter Alan Bennett it was mentioned that Jim would often amuse himself on set between takes by doing conjuring tricks for his fellow cast members. In Shakespeare In Love, he can be seen juggling in a scene! It seems his popularity extends even to royalty, as Prince Charles awarded Jim with an OBE just this year for his services to drama.
---
2   Anna Bates
Loyal, loving and kind, Anna hasn't had her troubles to seek. It seems that just when things are looking up for her, something terrible happens.
We discover that she was sexually abused by her stepfather when she was younger and ended up cutting him with a knife in self-defence. When her mother tried to keep the episode quiet, she left home, eventually finding employment at Downton, where she has worked her way up to head housemaid and lady's maid to Mary.
But working there has also brought valet John Bates into her life and it seems the pair were always destined to be together.
Their lives are not always happy, however – when they meet, Mr Bates is still married to Vera, for whom he'd gone to prison after she stole some items and let him take the fall. Mr Bates tells Anna he'll divorce Vera, and proposes. Angered by this, Vera blackmails him, saying she'll let slip how Anna helped cover up the truth about the death of a Downton guest if Bates doesn't leave without explaining to Anna.
Not content with causing a rift between the couple, terminally ill Vera kills herself, but makes it look like Mr Bates murdered her.
The couple marry in private in case he is later arrested, but Anna's efforts to prove her husband's innocence pay off when she finds evidence that frees him. No sooner are the couple reunited than Anna is raped. Knowing Mr Bates has a previous conviction and that he will go after the rapist, she keeps it from him so he doesn't get in trouble.
Later, when the rapist is killed, Anna is accused of his murder and, after fraught months pleading her innocence, the real killer confesses.
Anna is loyal to a fault, a perfect maid and a confidante of Lady Mary, who holds her in high regard.
We last saw her…
Having sadly suffered a couple of miscarriages, Anna was left worried she would never be able to have any children. Therefore when she fell pregnant in the last series and began experiencing pains, she feared the worst. However, she gave birth to a son on New Year's Eve, 1925.
Joanne Froggatt
Working at WH Smith while trying to find acting work, Joanne got her big break as Zoe Tattersall in Coronation Street. She's since guest starred in shows such as Bad Girls and Dinnerladies and took the lead role in Liar, with Ioan Gruffudd. Joanne, who married IT director James Cannon in 2012, grew up on a farm. "My dad had a flock of sheep which he used to milk, and then mum would make cheese and yoghurt out of the sheep's milk and sell it," Joanne said. "It was kind of an unusual upbringing."
---
And here is our favourite character – do you agree?
1 Lady Violet
Lady Violet Crawley, Dowager Countess of Grantham, is the matriarch of the Crawley family by her marriage to the late Earl of Grantham. She is the mother of Robert Crawley, the 7th Earl of Grantham, and of Lady Rosamund Painswick (née Crawley), as well as the grandmother of Mary, Edith and Sybil, Robert and his wife Cora's three daughters. Through her granddaughters Violet has three great-grandchildren: Mary's son George, Sybil's daughter Sybbie, and Edith's daughter Marigold.
Violet holds great influence over proceedings at Downton, as well as being co-chair of Downton Cottage Hospital. Strongly opinionated and aggressively aristocratic, she is fiercely protective of the estate.
She wants to keep the wealth of Downton within the family, but Matthew Crawley's presence makes this impossible.
Violet is the daughter of a Baronet and although born into aristocracy, she was relatively poor. When marrying the Earl of Grantham sometime before 1860, she brought her upper class blood, but little money, into her marriage.
However, neither of her children followed in her footsteps, with both of them marrying into money, rather than nobility. The Countess was originally against Robert's engagement and marriage to the American heir Cora Levinson, but did reap the benefits of her fortune.
Dry-witted with a draconian sense of discipline, Violet visited Russia, where she met Prince Igor Kuragin at the Winter Palace in St Petersburg in 1874. She later reveals to cousin Isobel that they fell madly in love and attempted to elope. They planned to leave on his yacht, but were caught by Kuragin's wife, who had discovered their romance. She pulled Violet out and sent her back to her own husband!
We last saw her…
Who knew it would be Violet, the Dowager Countess, to the rescue in the final series? She stormed Richard Merton's house with Isobel to free him from the clutches of his evil money-grabbing son and daughter-in-law so that they could go on and live happily ever after – hurrah!
Maggie Smith
Dame Margaret Smith was born on December 28, 1934, in Ilford. She made her stage debut in 1952, with a career in television, stage and film spanning an incredible 60 years. Starring in over 50 films, she is one of Britain's most recognisable actors, known for The Prime of Miss Jean Brodie, A Private Function, and Gosford Park, often viewed as a predecessor of Downton Abbey. She has become beloved of a whole new generation with her role as Professor Minerva McGonagall in the Harry Potter film series.
---
Well that's our top 20, but what do you think? Let us know your favourites on Facebook, and what you think of the Downton film.