Easy-Peasy Mushroom Risotto
---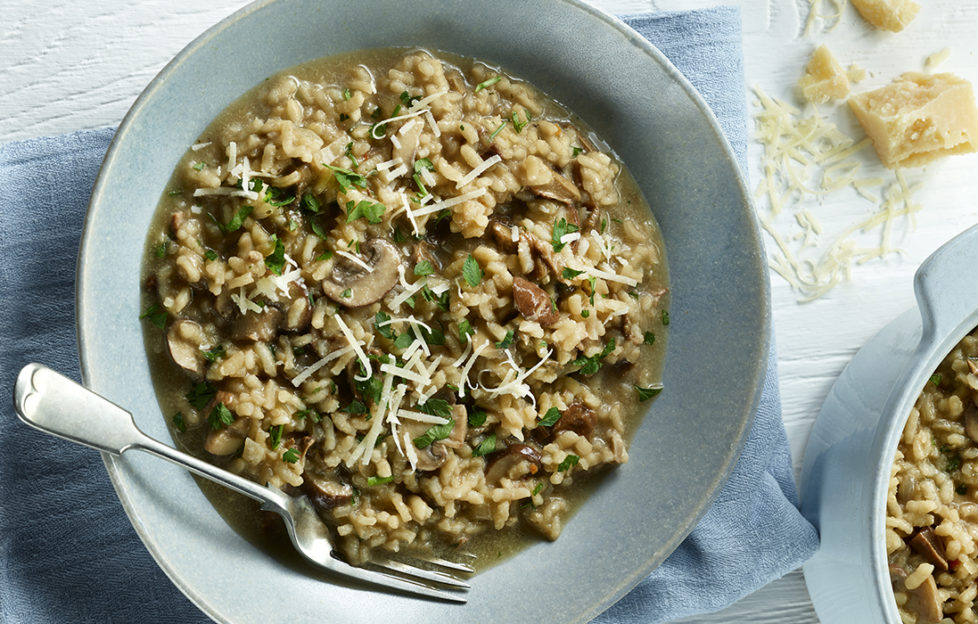 The Rice Association is inviting you to Rice Up Your Life for National Rice Week (September 16-22). With so many different kinds to choose from, this delicious risotto is one of the many ways to enjoy this nutritious, versatile grain.
Preparation time: 25min
Cooking time: 30-35min
Serves: 4
Preheat the oven to 160C, gas mark 3.
Soak the dried porcini mushrooms in 400ml boiling water for 15min, drain – reserving the juice – and chop.
Melt the butter in a large frying pan and fry the shallots, garlic and both types of mushroom for 3-4 min. Add the rice and stir to coat in the buttery juices. Stir in the sherry and reduce by half, then add the stock and reserved porcini liquid.
Bring to the boil and transfer to a casserole dish.
Cover and bake for 30-35min until the rice is tender, but there is still some free sauce.
Serve scattered with cheese and parsley.
Cook's tip: Try adding some diced chorizo for extra flavour.