Here To Stay | Mark Edwards
---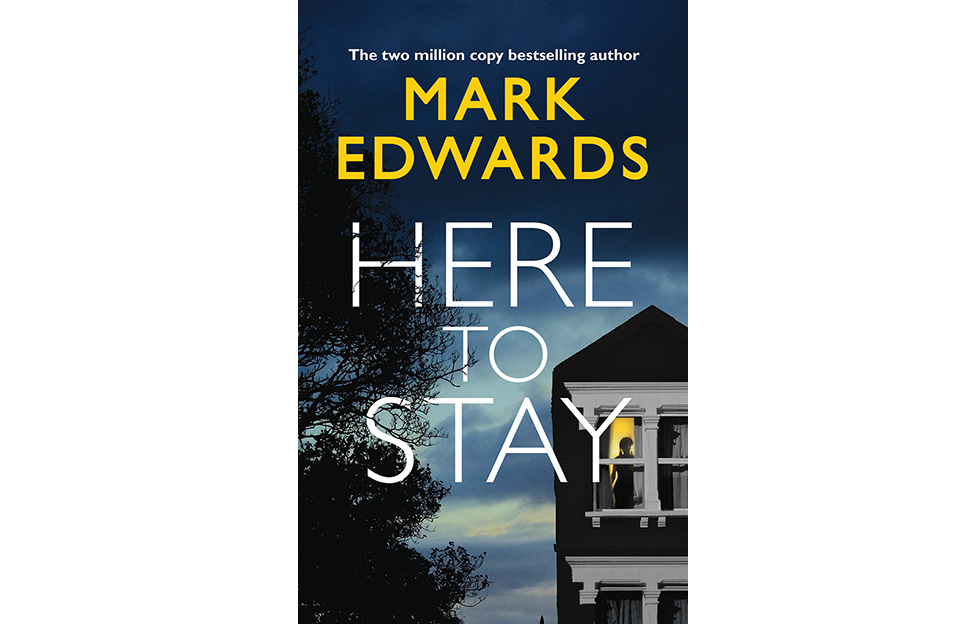 REVIEWED BY KAREN BYROM
Meet the in-laws from Hell who want to send you to Hell …
Elliot has a comfortable life. A successful science entrepreneur, he now runs a charity helping schoolchildren achieve their potential, he lives in a beautiful house and has great friends and neighbours.
The only thing missing is a family – but now he has met, fallen in love with and married Gemma Robinson, he is keen to embrace his in-laws and become part of a warm extended family.
If only he knew …
Loud, untidy, vulgar and rude
When Jeff and Lizzy Robinson arrive from France with Gemma's sister Chloe to stay "for a couple of weeks" they are not quite what Elliot expected. While Chloe hides away in her room, Jeff and Lizzy more than make their presence felt. Loud, untidy, vulgar and rude, they are soon treating Elliot's home like a hovel.
When Elliot asks them to leave, they pointblank refuse to go.
Aware that his wife is afraid of her parents, Elliot sets out to discover what secrets Jeff and Lizzy are hiding from their past.
But even he can't guess the extent of their past misdeeds – nor, it seems, prevent the awful things that are beginning to happen in his own life now that the Robinsons are here to stay …
And as things escalate, Elliot must ask himself how far he himself is prepared to go to get rid of them.
Powerless in the face of evil
This is a story to send chills down your spine. As you watch Elliot's life unravel before your eyes, it's all too easy to imagine yourself in his place, powerless in the face of evil.
Much of the story's power comes from Jeff and Lizzy's apparent ordinariness. At first glance, they could be anyone's in-laws –a bit over-the-top, a bit too familiar, unwelcome maybe, but surely harmless.
Then with skilful prose and masterly timing, Mark Edwards ratchets up the suspense notch by notch, until you are literally peering through your fingers at the disasters unfolding before you, page by page, and thanking God Jeff and Lizzy aren't part of your family.
By the time you get to the end of this nail-biting story, maybe, just maybe, you'll find yourself making excuses if your own in-laws propose a visit anytime soon!
HERE TO STAY by Mark Edwards is just published by Thomas & Mercer in hardback, RRP £20.  He is appearing at Capital Crime on 27th September with Lisa Jewell. Click here for tickets
What makes a crime writer tick?
Read our Q&A session with Mark Edwards here