Baked Oats With Almond & Cherries
---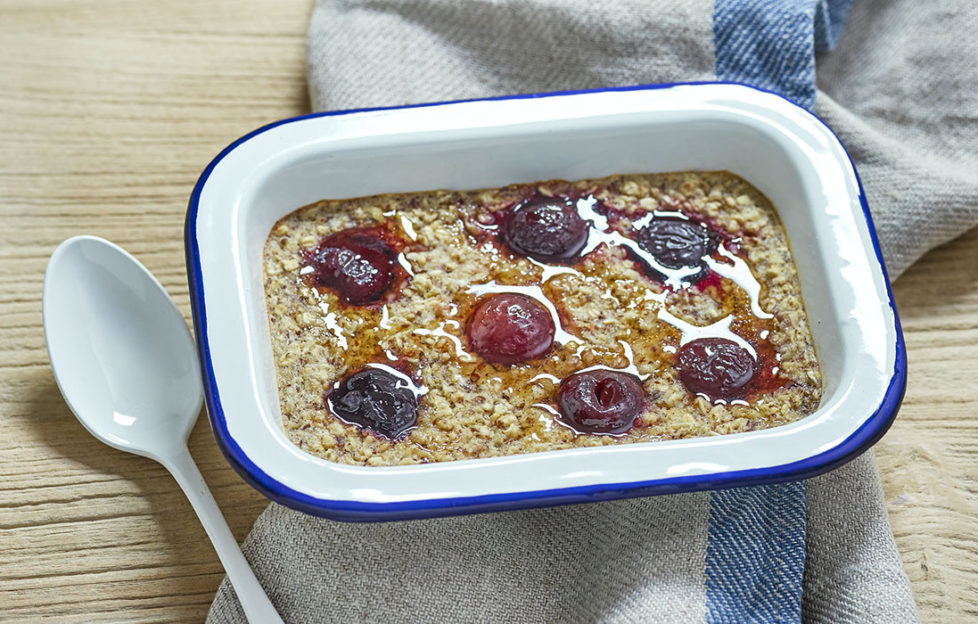 A plant-powered "Bakewell" for breakfast? Don't mind if we do. Super easy to make, delicious to eat, try these baked oats with cherries for a fruity start to your morning.
Serves: 2
Preparation Time: 2min
Cooking Time: 20min
Preheat the oven to 180C, Fan 160C.
Mix together all the ingredients except the cherries until well combined. Spoon into two small shallow baking dishes. Dot with the cherries, pushing them into the oats.
Bake in the oven for 20min or until set with a lightly coloured crust on top.
Drizzle with a little extra maple syrup to serve.