Bad Seed | Jessica Eames
---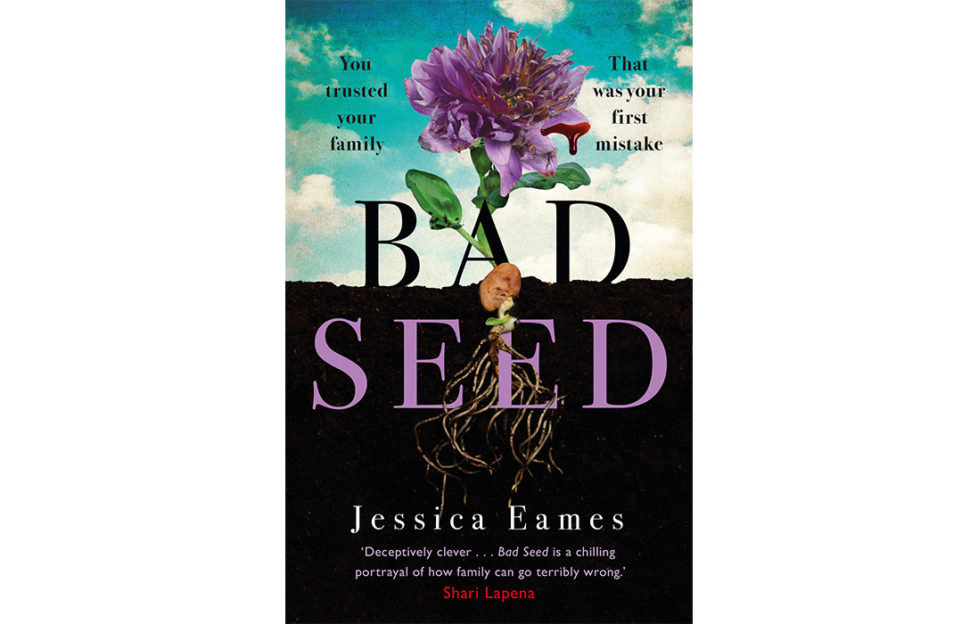 REVIEWED BY KAREN BYROM
You will pay for what you did…
Widowed Nicola has tried to move on with her life. Left penniless, she's moved into the "granny lodge" owned by her brother-in-law Ben and his wife Fiona. She has found a job in the local shop and even has a new partner, Phil.
But something – or someone – is driving her crazy, leaving cryptic notes for her to find.
You will pay for what you did, the first one says. It's followed by a funereal bouquet of flowers.
But just what, if anything, has Nicola done? It's easy to assume she must have killed her husband, but plot twists and turns soon make it apparent there is more to the story than this.
The unthinkable happens
As the threats increase, Nicola becomes ill with grief and worry. Then the unthinkable happens – and the police are left with a murder to solve.
It's always great to have the chance to read a debut author – they often bring a fresh dimension to their chosen genre.
Jessica Eames is no exception. In this domestic thriller noir, she turns events on their head. As we'd expect, her protagonist, Nicola, harbours dark secrets; again, as expected, someone else knows or suspects what she has done. And as is usual, it seems they are trying to wear her down.
But then, in a dramatic twist, Nicola's stalker turns killer, and the hunt is on for who is responsible.
As the narrative explodes in dramatic fashion, Nicola's various relationships are explored.
Is her boss Mary from the corner shop as sweet-natured as she seems? Why is Fiona, her sister-in-law, so jealous of her? What's Ben's role in all this? Is Phil the perfect partner, or is he just a tad too keen on getting his feet under the table at Nicola's?
A chasm between mother and daughter
Most intriguing of all is the uneasy relationship between Nicola and her daughter Sarah. Charlie's death has opened up a chasm between them … but still Sarah seems determined to get to the bottom of the mystery of who has been tormenting her mother, and why.
Told from the viewpoints of Nicola, Sarah and Fiona, and interspersed with police interviews, this suspenseful story will keep you guessing right up to the last page.
Bad Seed by Jessica Eames is published by Trapeze in paperback on November 1, RRP £7.99
For your chance to win a free copy, pick up this week's My Weekly
(issue dated October 26, on sale October 22)
You'll find an exclusive short story by Jessica Eames there, too
More Domestic Thriller Noirs