Beating About The Bush: An Agatha Raisin Mystery | M. C. Beaton
---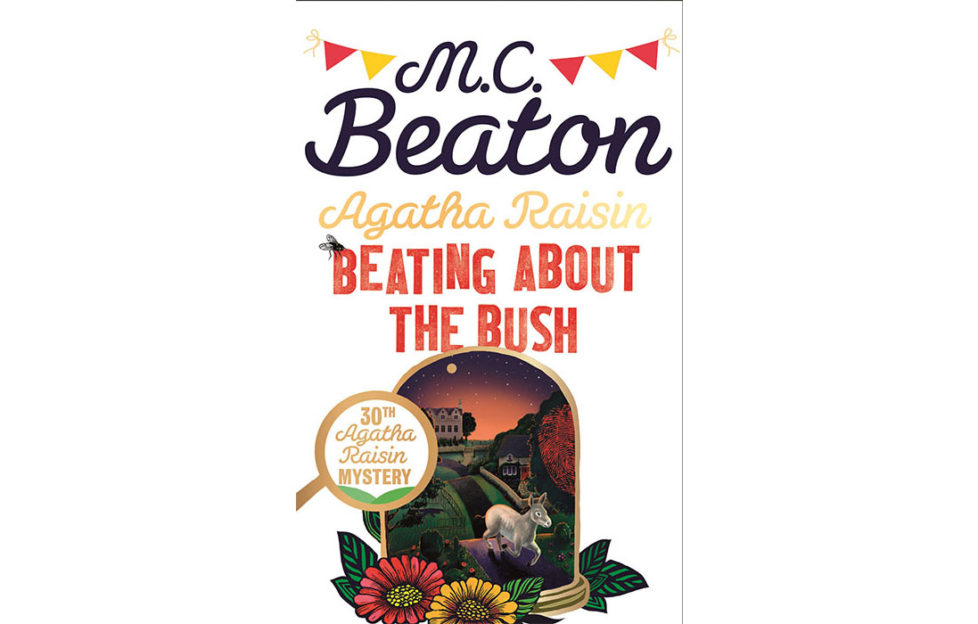 REVIEWED BY MAGGIE SWINBURNE
"Hee-haw!" Introducing Wizz-Wazz, the new interest for the famous private investigator Agatha Raisin.
Who'd have thought that the love of Agatha's life could be a threadbare donkey – and one that proves to be so pivotal to the plot?
Following the gruesome discovery of a leg in the undergrowth, Agatha and her team of intrepid crime-solvers are drawn into a ring of industrial espionage, social climbing in the Cotswolds and the activities of Russian officials. All pulled together by the antics of a much-loved but undeniably mangy critter.
Romantic domesticity is not for Agatha
But more important is the parlous state of the love lives of all the characters involved.
What is old flame and sometime lover Charles up to? Where is ex-husband James when you need him? How will Agatha cope if her trusted sidekick Toni embarks on married life?
Agatha has already decided that romantic domesticity is not for her, and is sure that it isn't for anyone else involved in crime fighting, either.
Plus, what should you wear when attending a "county" show? Agatha's stylish fashion choices are like the poor woman's Vogue – and what do you say when confronted by a sea of anoraks disguised as fashionable waxed jackets? "Send for the flame throwers!"
These sartorial solecisms are the last straw for stylish Agatha – even if she herself is covered in donkey fur, mud and worse.
A special introduction from her creator
Murder and mayhem ensues, and all the much-loved ingredients for an Agatha Raisin story are present.
However, this is no ordinary AR plot, but the 30th mystery in the series, and this warrants a special introduction from her world-famous creator.
MC Beaton explains how she came to create the character, and apologises for her ongoing quest to populate the picturesque highways and byways of the Cotswolds with corpses.
She also outlines how her own long career unfolded, which will be of much interest to would-be writers. It all sounds so simple!
"Hee-haw!" as Wizz-Wazz would say.
And would you believe that Agatha gives up smoking? How long will that last, we wonder!
A great read!
Beating About The Bush: An Agatha Raisin Mystery is published by Constable in hardback, £18.99, and is available from Amazon
Read our interview with M.C. Beaton!
More Detective Fiction