"On Strike": Stars speak up for working animals overseas in new charity film
---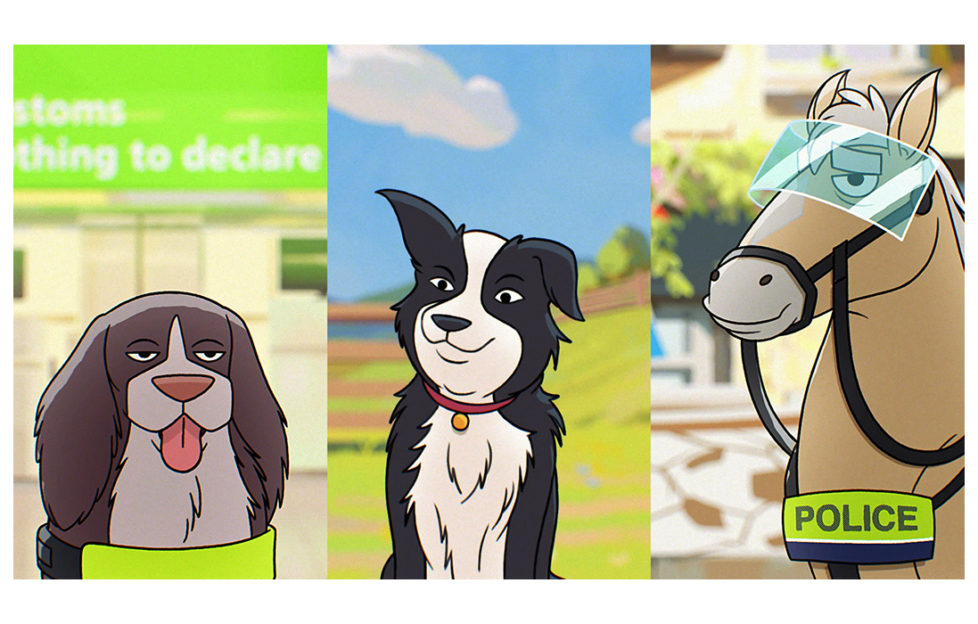 A new animated film recently launched from the charity SPANA (the Society for the Protection of Animals Abroad),  is raising awareness of the lives of working animals overseas
Actor Brian Blessed OBE, Dragons' Den entrepreneur Deborah Meaden, and Downton Abbey star Peter Egan, have lent their voices to a sniffer dog, police horse and sheepdog which show their solidarity for working animals in developing countries by going on strike.
Around the world, more than 200 million working animals are vital for transporting food, water, firewood and people, making it possible for more than half a billion people to earn a small livelihood. Sadly, animals such as horses, donkeys, camels and elephants often endure terrible working conditions.
For those who aren't familiar, SPANA is a charity that works to improve the welfare of working animals in 26 developing countries worldwide. Its essential work provides free veterinary care for working animals in some of the world's poorest countries. To ensure owners know how to look after their animals, SPANA also provides training and humane education for schoolchildren.
Stars of stage and screen were delighted to help the charity
Speaking about his involvement in the film, Brian Blessed said:
I support SPANA's work wholeheartedly, and it was wonderful to be a part of this new film.
"In the poorest communities across the world, people work tirelessly to simply put food on the table for their families – and working animals are their lifeline. The lives of these people and animals are unimaginably difficult, but we can help make a considerable difference to them."
Peter Egan, Downton's Hugh MacClare, added, "SPANA does incredible work in helping children – the animal owners of the future – to develop feelings of respect and empathy towards animals. Education is so important in ensuring that working animals can live happier, healthier lives in the future. That is why I am so pleased to lend my support to SPANA and this powerful film."
Deborah Meaden, well-known for her role on Dragons' Den said, "I am delighted to be a part of SPANA's new film. Working animals overseas often have very hard lives, but few people are aware about the suffering they endure. They urgently need our help and support, and we hope this film will put working animals in the spotlight, so they can receive the same care and compassion as most animals in the UK."
On Strike
You can find out more about working animals and the work they do at www.spana.org/onstrike.
Advertorial from SPANA.